Project Report

| Sep 18, 2023
Protecting gorillas on World Gorilla Day!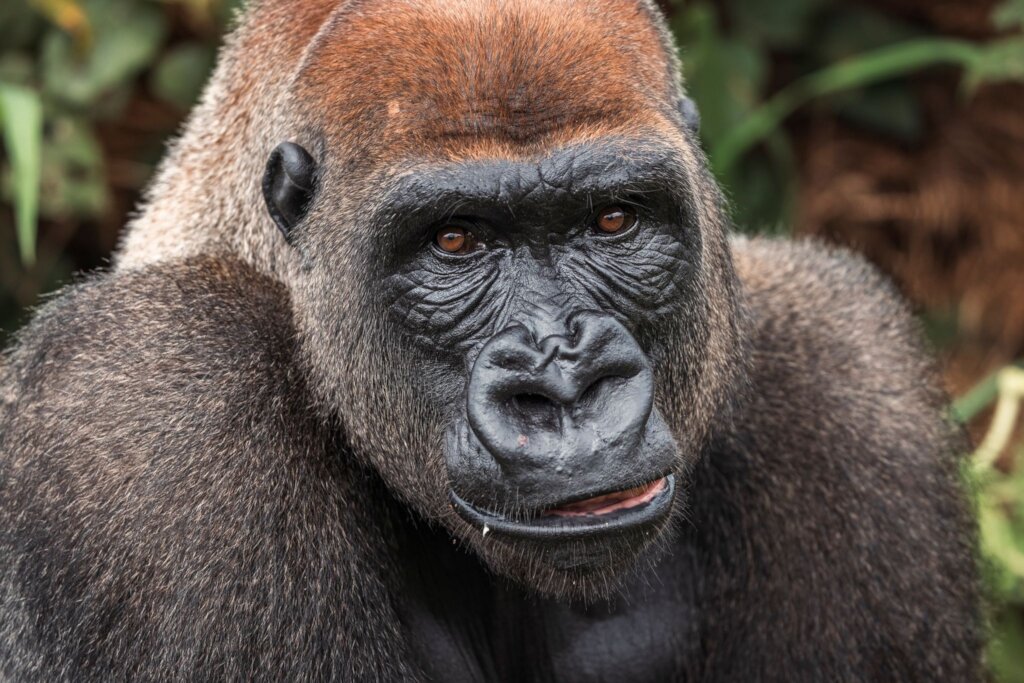 This month we celebrate World Gorilla Day, and it's a perfect time to talk about the work that PASA and our members are doing to protect gorillas across Africa. Thanks to your generous support, PASA is protecting wild gorilla habitat and caring for gorillas rescued from the wildlife trade.
We're thrilled to announce that, thanks to donors like you, a vital habitat for gorillas, chimpanzees, and many other endangered species is now under protection. Working with PASA member, Sanaga-Yong Chimpanzee Reserve, community patrols are now protecting the Wall-Mbargue Wildlife Reserve in Cameroon – an area of important biodiversity. These patrols have already achieved remarkable results: they've removed 80 snares, confiscated an illegal firearm, and intercepted poachers in this area. Notably, former poachers and even a village Chief have rallied behind these patrols, effectively curbing illegal activities, and safeguarding the forest and its precious wildlife. Your generosity has played a pivotal role in bringing this to fruition and protecting the imperiled apes of Cameroon.
Sadly, many wild gorillas across Africa remain unprotected and fall victim to the illegal wildlife trade. When this happens, PASA members fight to rescue these gorillas from traffickers and bring them to the safety of a sanctuary. Gorillas are social and intelligent animals and therefore need specialized care at sanctuaries. To ensure all gorillas at our member sanctuaries receive this expert care, PASA has developed our PASA's Primate Care Training Program. This program, dedicated to primate welfare, helps great apes and monkeys across Africa by offering specialized training for caregivers who care for primates traumatized by illegal trade.
Your contributions enabled an expert instructor to train Fernan-Vaz Gorilla Project staff, enhancing their ability to care for rescued gorillas and boost their well-being. During the July-August 2023 training session, the focus shifted to Maya, a four-year-old gorilla who had suffered significant trauma. The session created a psychological intervention plan for Maya, improving her daily routine and emotional well-being.
Additionally, the training helped with the integration of three adult gorillas, building staff expertise in this complex process and improved the sanctuary's environmental enrichment program, advancing the welfare of these rescued gorillas.
Your generous contributions continue to elevate the welfare of endangered gorillas like Maya and protect her fellow gorillas in the wild. As we celebrate World Gorilla Day, we want to thank you for protecting these beautiful animals and providing them with a safe future. To continue protecting gorillas, join GlobalGiving's Little by Little campaign this week to have your donation matched!