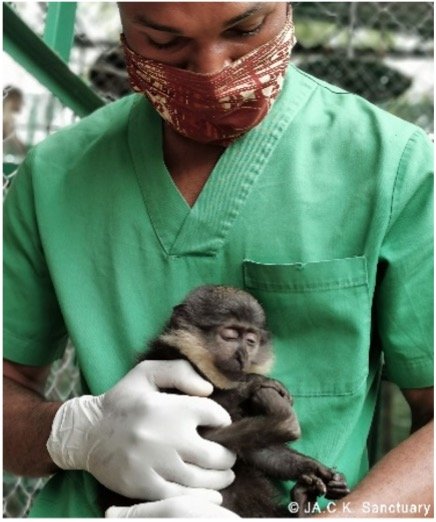 Thanks to donors like you, we have exciting news!
When PASA and J.A.C.K. (our member in Democratic Republic of Congo) orchestrated the biggest rescue in our 20-year history, we knew it wouldn't be easy.
Smugglers had stolen 25 young monkeys from the forests of the Democratic Republic of the Congo, stuffed them into hidden compartments in a truck, and drove them for days across Zambia into Zimbabwe. They planned to sneak the monkeys into South Africa and sell them into the international wildlife trade.
As soon as PASA learned that the monkeys had been confiscated at a border checkpoint in Zimbabwe, we leapt into action.
Every day for months, we and our partners emailed, called, messaged, and met with government officials in Zimbabwe and D.R. Congo in efforts to bring the monkeys to a PASA-accredited sanctuary. A few days ago, a delegation from DRC including Franck Chantereau, the director of PASA member J.A.C.K., drove to the Zimbabwean border to personally transport the monkeys. We are thrilled to announce that the team safely delivered the monkeys to J.A.C.K. sanctuary!
It is because of supporters and advocates like you that this historical rescue is possible. Thank you!
This was an extremely complex rescue. It took signed and stamped Letters of Authorization from the Zimbabwe Wildlife Authority, multiple Mission Orders from the Congolese government, visas, veterinarians, COVID tests, travel crates and a whole bunch of oranges and watermelons to actualize this extraordinary rescue. The pandemic complicated efforts and drew out the timeline.
During their 39-hour trek from Chirundu, Zimbabwe to J.A.C.K, the monkeys stared out of the peepholes of their wooden crates. "It is as if they know they go back home," said the rescue team.
The monkeys spent months confined in small cages at the Zimbabwe border without adequate care while we worked tirelessly to rescue them. As a result, they're underweight and some need immediate medical treatment, which they are now receiving from the veterinarians at J.A.C.K sanctuary. However, the monkeys appear happy and playful, climbing and leaping in their new high-quality enclosures. The large, naturalistic outdoor habitats built especially for these monkeys include feeding stations, jungle gyms, platforms, and nests that can be moved up and down for cleaning.
The monkeys, which include endangered golden bellied mangabeys, still have a long road ahead of them. They need nutritious food, medical care, and rehabilitation after months of captivity. We'll work with J.A.C.K. and other PASA members to return as many of the monkeys to the wild as possible.
We're sure you're as relieved us that these innocent monkeys are now safe and receiving expert treatment and care. This success would not be possible without you. We can't thank you enough for your continuing support through months of obstacles.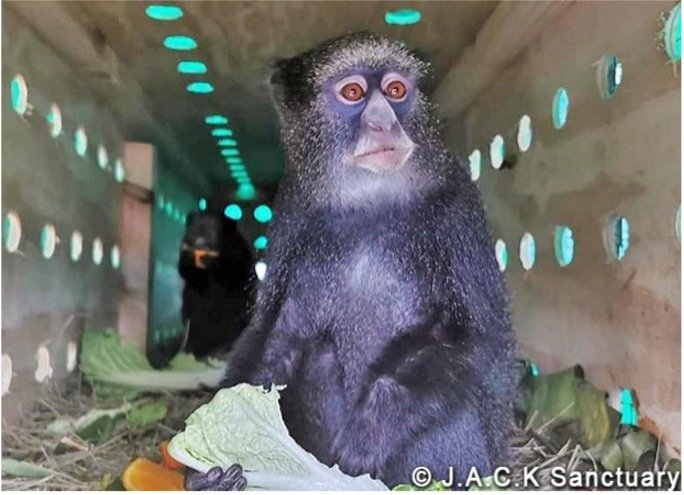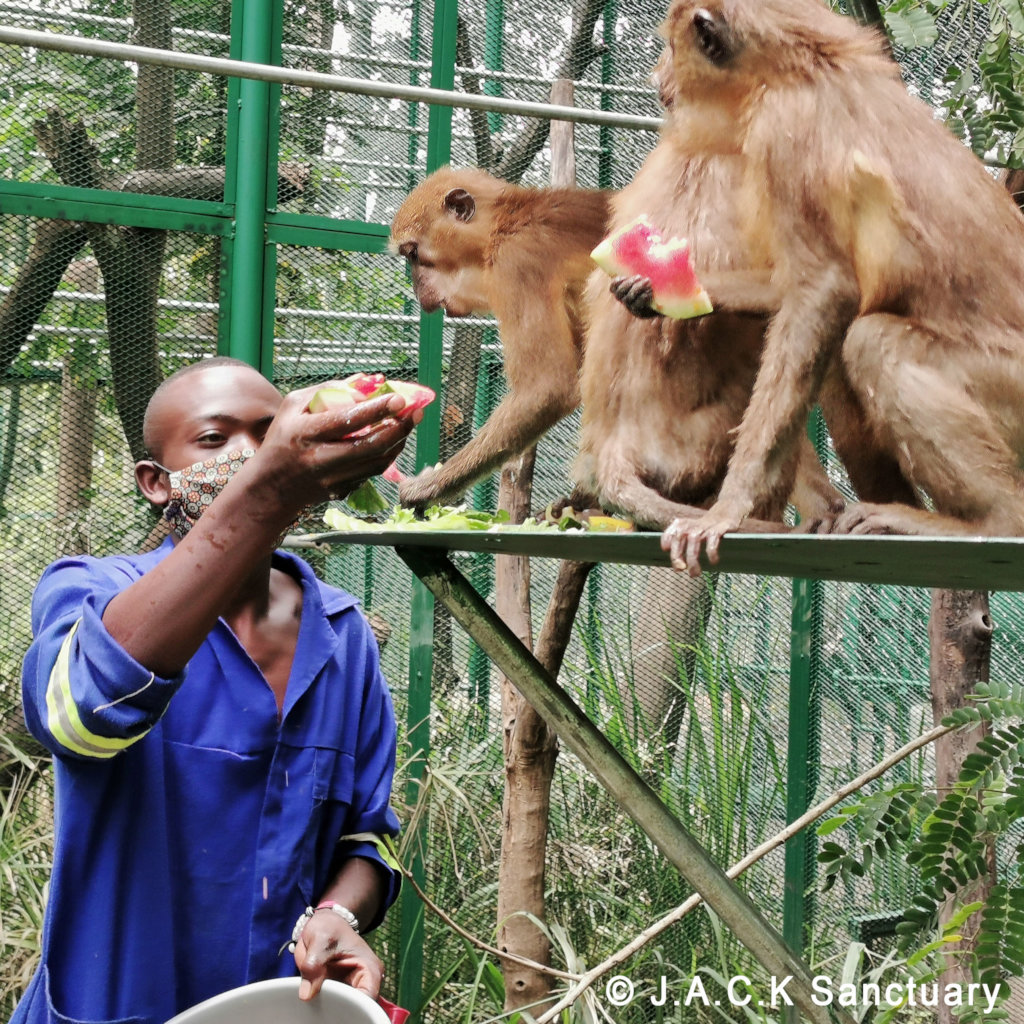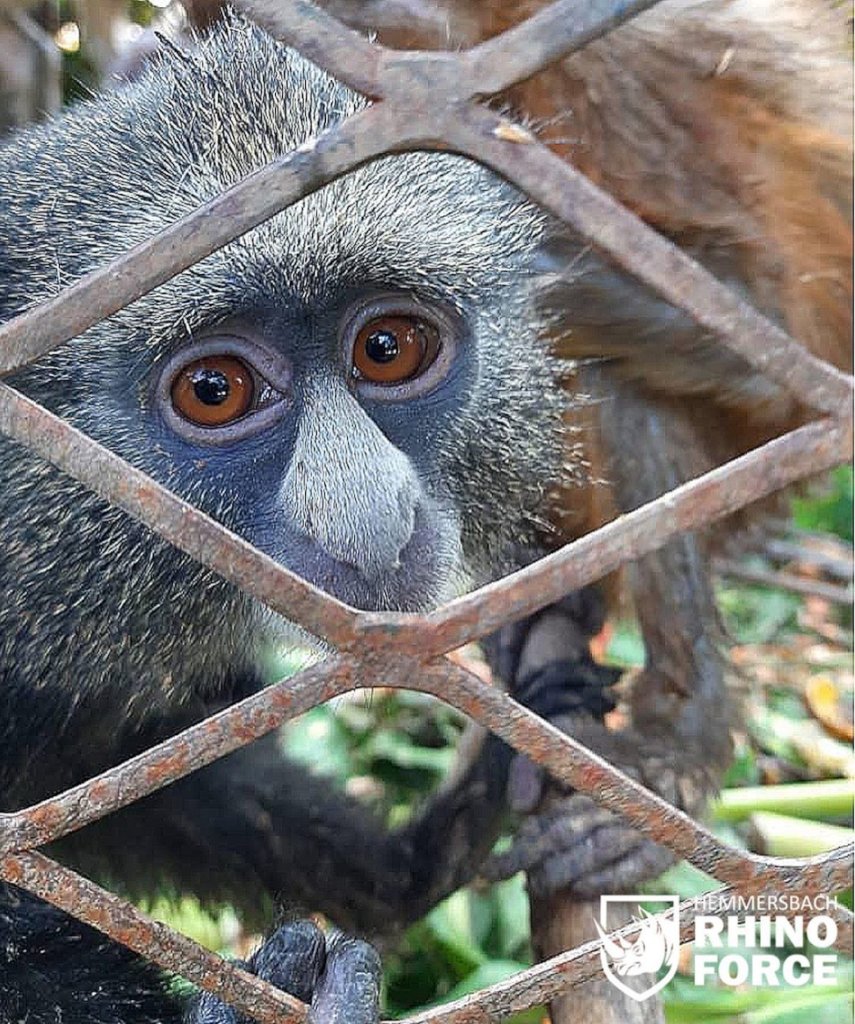 Links: