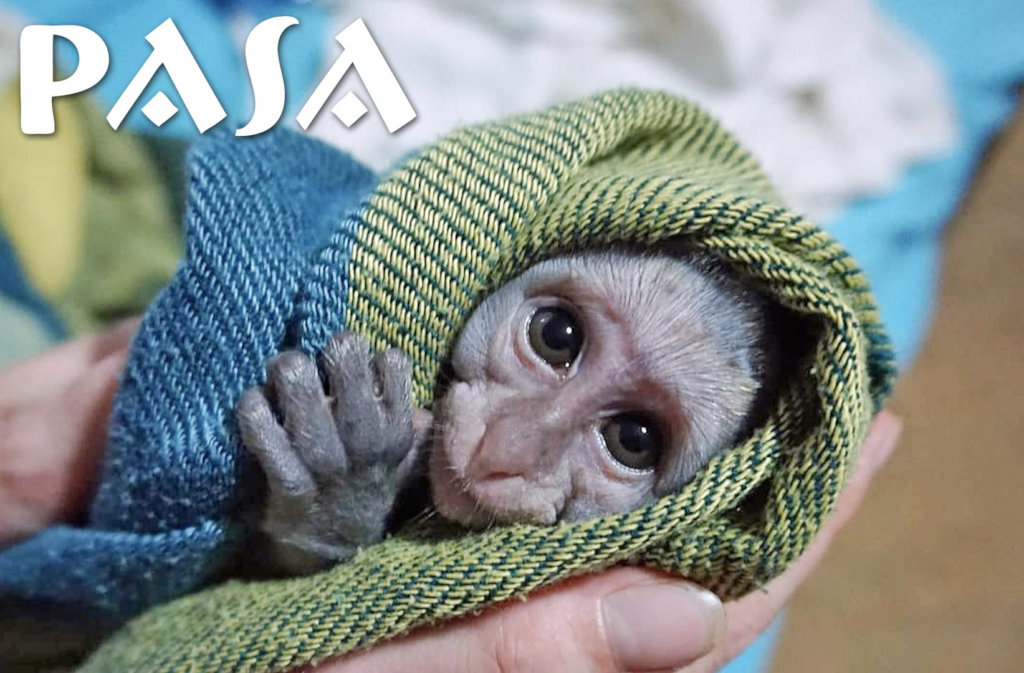 Every day that the coronavirus crisis continues, more apes and monkeys are being hunted and tortured at the hands of humans. PASA member sanctuary Colobus Conservation in Kenya told me that they are responding to about 15 animal cruelty cases each month. Your support has been essential to their primate rescue efforts during this difficult time in history. We can't thank you enough.
What's the link between the pandemic and cruelty to primates? Here's the truth:With the sudden loss of revenue from tourism, many people living near our member sanctuaries turn to illegal activities that harm wildlife, like hunting and the pet and bushmeat trades, to make a living. Farmers also resent primates for eating crops, especially when times are tough. They see the monkeys as pests. This can lead to inhumane treatment, like trapping and stoning.
As these cases are on the rise, you are helping our members continue their animal rescue programs. Colobus Conservation and other sanctuaries have been financially devastated by COVID-19, but your generosity has made it possible for them to address their top priority – providing food and medical treatment for the animals in their care – while still saving more animals in need.
These rescues include that of a lone baboon recently found slowly crawling outside a hotel in Kenya. An arrow pierced through his soft fur and ribs, missing his lungs by just an inch. Colobus Conservation rushed to save the baboon. Luckily, they performed lifesaving surgery and nursed him back to health. Today, he's wild and free again!
Thank you for giving this baboon and other monkeys in need a second chance at life. By helping our member sanctuaries survive this difficult time in history, you're making sure that primates can be brought to safety and that our members can resume their community education programs – where they teach that baboons and other primates are intelligent creatures worth treating with respect – as soon as it is safe to do so.
Colobus Conservation and other PASA member sanctuaries depend on you to save every ape and monkey in need. Each day that the pandemic continues, more primates urgently need to be saved from horrific treatment… and no one knows how long this will last. I can't tell you how grateful I am that you have joined us to protect these innocent animals from violence.
Sincerely,
Gregg Tully
Executive Director
Pan African Sanctuary Alliance