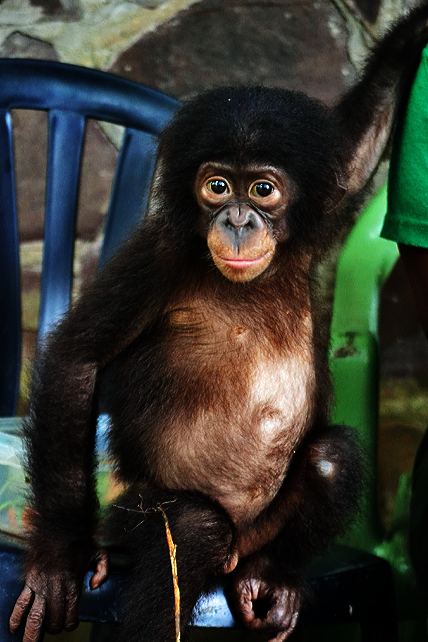 No one knows what happened to Pongo's family, but the area where this tiny bonobo was found in the Democratic Republic of Congo is known for illegal hunting. She was all alone and in desperate need of expert care.
Investigators learned of sweet three-year-old Pongo when they were alerted about a man in illegal possession of a baby bonobo. They arrived prepared to make an arrest. According to the man, he found Pongo in the forest and tried to reunite her with her family, but they were nowhere to be found. We can only guess what horrible fate her loved ones might have suffered.
Your support allowed PASA member sanctuary Lola ya Bonobo to spring into action and bring Pongo to safety. She was swiftly taken to sanctuary veterinarian Dr. Jonas for urgent medical attention. Afterwards, she was introduced to bonobo surrogate mother Mama Yvonne. It takes experienced sanctuary caretakers like Mama Yvonne to give orphans like Pongo the love, trust, and patience that they need to recover. Soon, Pongo will join the other rescued bonobos in one of the sanctuary's large forested enclosures. Someday, she might return to the wild where she belongs.
With innocent lives on the line, we can't afford to stop rescuing apes like Pongo – even during a global crisis. We are so thankful for supporters like you who make these rescue operations possible.
Pongo is just one of several orphaned bonobos recently brought to safety. This past May, Omandja came to Lola ya Bonobo in horrific condition, with swollen eyes and sores all over his body. Tiny Monkoto arrived in mid-July, looking like nothing but skin and bones. The global COVID-19 pandemic continues, exhausting animal caretakers and straining the sanctuary's resources…but like you, they won't give up on these animals.
Another call about a baby bonobo in distress could come at any moment. Because of you, PASA member sanctuaries will be able to save them.
I can't tell you how grateful I am for your support, even through the darkest times. I don't even want to think about where animals like Pongo, Omandja, and Monkoto would be without you.
Sincerely,
Gregg Tully
Executive Director
Pan African Sanctuary Alliance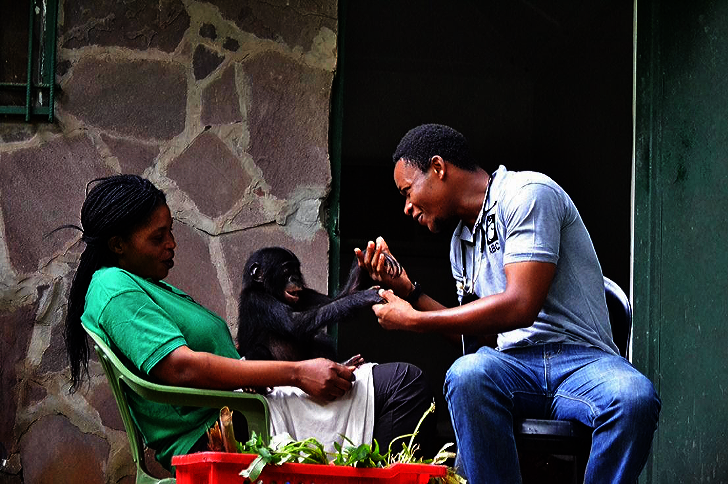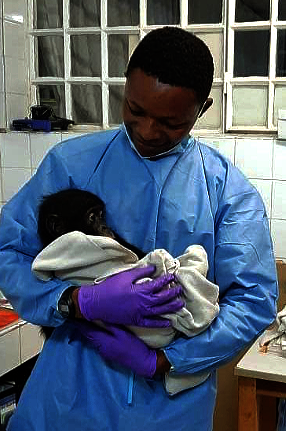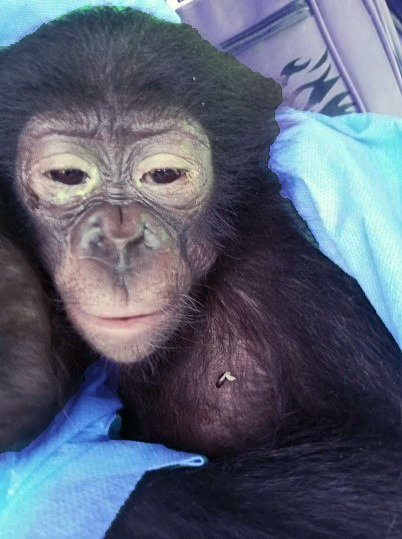 Links: