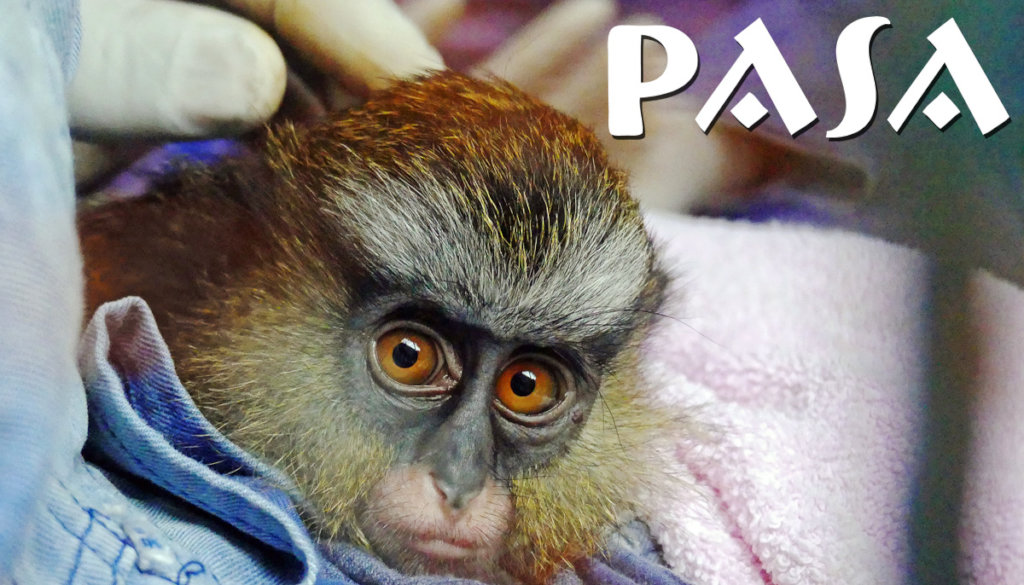 Trapped in a cruel snare in the forest, baby JK tried frantically to free himself before the poachers that killed his mother returned. His leg was bloody and mangled; he was starving and cold. Time was running out for this tiny mona monkey. Can you imagine how much pain he must have been in?
The poachers that killed JK's family stole him from the forest and took him—horribly injured—to sell in a market in Douala. I'm so grateful that someone rescued JK and brought him to the Limbe Wildlife Centre, a PASA member in Cameroon. Without help, I'm sure he would have died from his injuries.
Limbe's emergency staff rushed to care for JK. Their expert vet staff had to amputate the foot that had been caught in the snare and give him intensive medical treatment. Limbe staff also reached out to the Ministry of Forestry and Wildlife to find and arrest the poachers that had brutally captured JK.
Less than a year old and malnourished, JK urgently needed to recover from his surgery. Limbe's staff gave him around-the-clock care including frequent bottle feedings. Unfortunately, his condition worsened until the vet team decided that in order to save JK's life, they would have to amputate his entire leg.
I'm incredibly proud of the dedicated Limbe team that gave JK the outstanding care he desperately needed. Without them he wouldn't have survived.
Hope for Tomorrow
I'm happy to tell you that JK is improving more with every passing day. He's loving life at the Limbe Wildlife Centre! He has learned to play, jumping and climbing in his enclosure despite having one leg.
His caregivers tell me how happy they are to see him thriving after his horrible emotional and physical trauma. They're excited to begin introducing him to a mona monkey troop soon.
Although JK's recovery is going better than we could have hoped, he has a long and challenging road ahead of him. He's still a tiny infant who lost a leg, and needs nonstop loving care and excellent medical treatment to continue his recovery.
JK has a long way to go, and he can't get there without you.
For $100, you will make it possible to feed and nurture JK.
Give $50 to provide antibiotics and vaccinations to keep him healthy.
Donate just $20 to buy infant formula to help JK grow strong.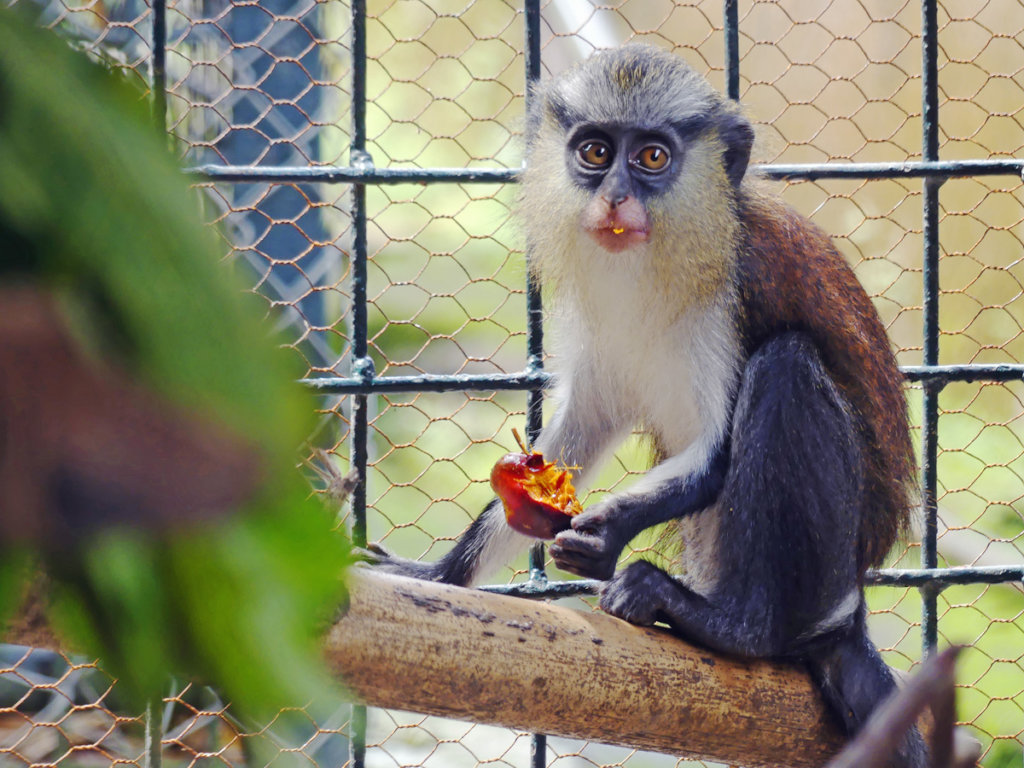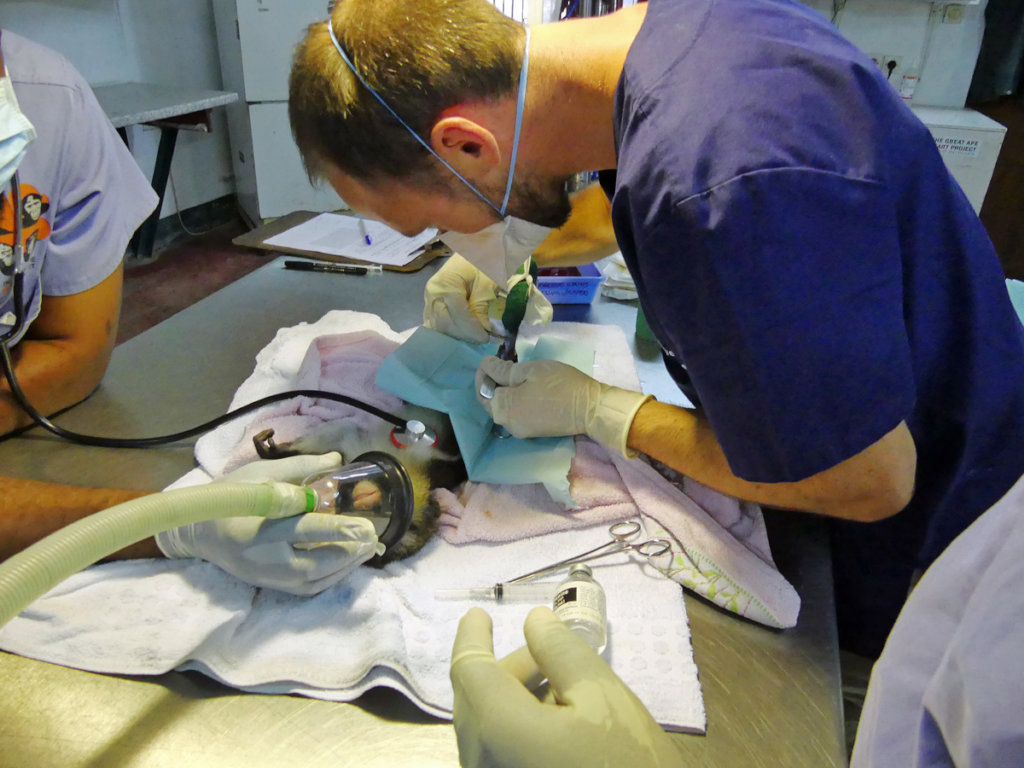 Links: