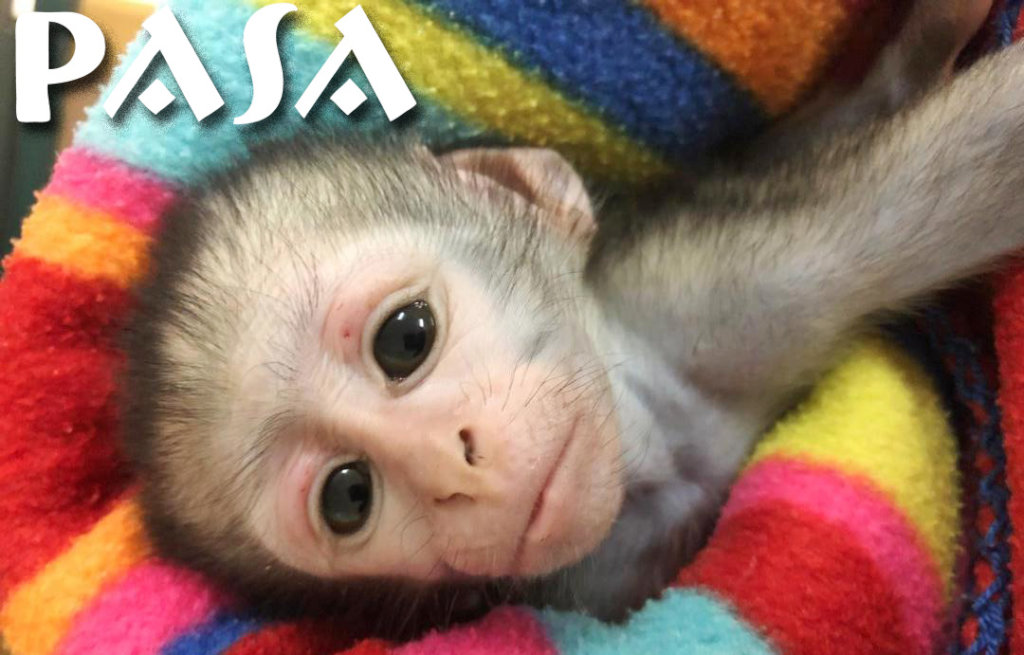 Terrified, starving, and lost, KK—a two-week old baby vervet monkey—wandered through dusty city streets looking for her family. Can you imagine how lonely and scared she must have been?
I'm so grateful that someone saw KK and called the Lilongwe Wildlife Centre, a PASA member in Malawi, before she died of starvation, a car accident, or worse.
Lilongwe's Wildlife Emergency Response Unit rushed to the town and brought this suffering infant to the sanctuary. A day after rescuers were notified, KK was receiving the compassionate emergency care that she desperately needed to survive.
Weighing less than a pound, KK urgently needed to gain weight. Lilongwe's expert staff gave KK around-the-clock care including frequent bottle feedings. I'm incredibly proud of the dedicated Lilongwe team that gave KK all the loving care her mother would have. Without them she wouldn't have survived.
Building her future
I'm happy to report that KK is quickly settling into life at the Lilongwe Wildlife Centre! She loves to play, jumping and climbing in her enclosure, and has become a favorite of the caregivers. She's learning to explore her surroundings and the other skills she'll need as she grows up and joins a vervet monkey troop.
Although KK's recovery is going smoothly, she has a long and challenging road ahead of her. She's still a tiny infant and needs nonstop loving care and excellent medical treatment to continue her recovery and prepare her to join a vervet troop.
KK still has a long way to go, and she can't get there without you. One day KK and her new family will be released to the wild to roam free—but this future is only possible with your help.
For $100, you will make it possible for Lilongwe caregivers to feed and nurture KK
Give $50 to provide vaccinations to keep her healthy
Donate just $20 to buy infant formula to help KK grow strong
Give KK the care she needs to thrive – donate now.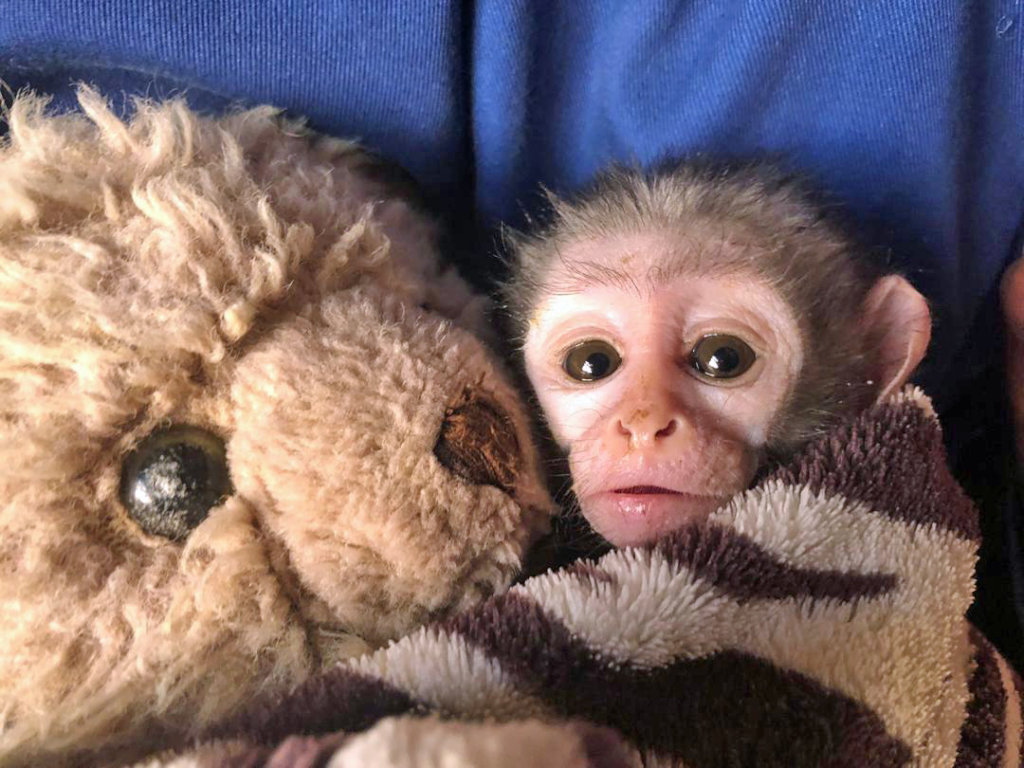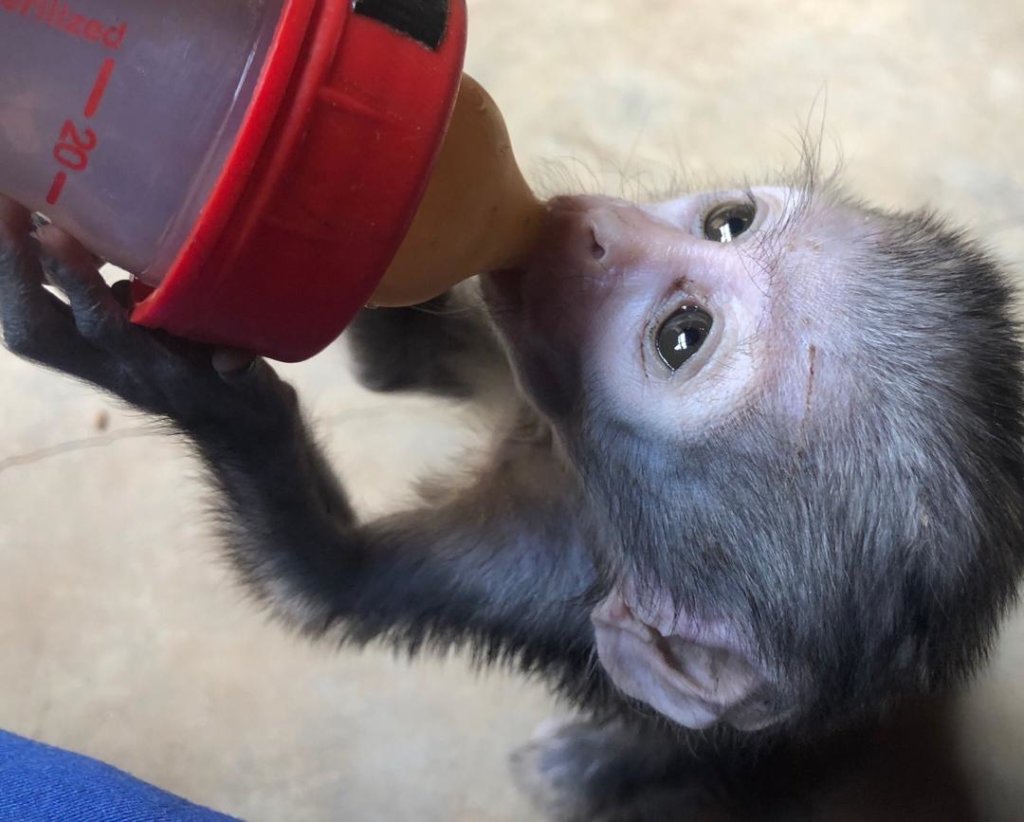 Links: