Project Report

| Nov 18, 2014
Primary Education Report, Final Quarter of 2014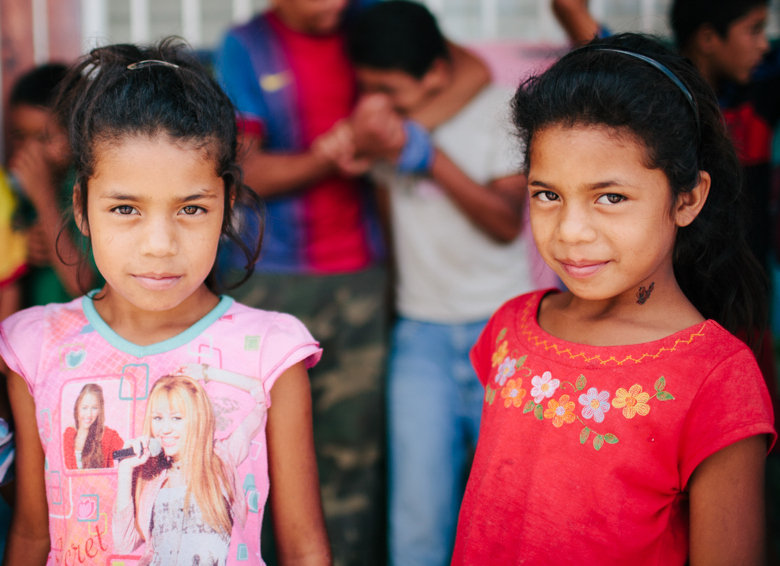 Our education program's goal is to help children in Nicaragua learn, succeed, and reach a better future for themselves and their communities. Alleviating child hunger is an essential part of achieving this mission, and each day, we serve thousands of meals to children around the country.
Meet 9-year-old Elena and Karla, twin sisters who live in the trash dump community, La Cruz, in Nicaragua.* In their community, most families live in houses made of corrugated metal and plastic or of old wooden boards. Their homes have dirt floors and no running water or inside toilet. Families survive by collecting recyclables in the dump, earning just a dollar or two a day – leaving little to pay for a full meal each day, not to mention school supplies.
The twins have been benefiting from Fabretto's nutritious school lunches since 2010, before there was even a school building in the dump. In those days, the lunches were served at desks outside. The La Cruz school was constructed by Fabretto and buildOn in 2011, with generous support from GlobalGiving users during our past fundraiser. Since then, many service groups and volunteers have helped Fabretto construct a kitchen, garden, a swing set, and a well for the school.
Once the school was built, Elena and Karla were able to begin their education. School lunch is essential to their success; the meal helps them focus on learning, rather than their worrying about their next meal. Too often, school lunch is the only meal they eat each day. That's why Fabretto designs meals that are fortified with the vitamins and minerals that growing children need and fulfill 60% of each child's recommended daily caloric intake.
Malnourishment causes students learn at a slower pace, struggle to pay attention, and have trouble remembering what they've learned. Fabretto's lunches enable students to do their best in school, and Anita, the mother of the twins, says she has seen a change: "They have improved a lot now that they're eating more, and they can read now."
A typical Fabretto school lunch includes fortified rice and soy, beans, tortillas, juice, and sometimes meat or dairy products, plus fruits and vegetables grown in the garden. Mothers from the community volunteer to cook lunch for the students. Through the school kitchen, Anita has become involved in her daughters' education. She volunteers regularly and ensures that the twins attend school each day.
With Fabretto school lunches and primary education close to their home, Elena and Karla are moving toward a better future.
Thank you for your support in 2014!
*Names have been changed to protect the privacy of our beneficiaries.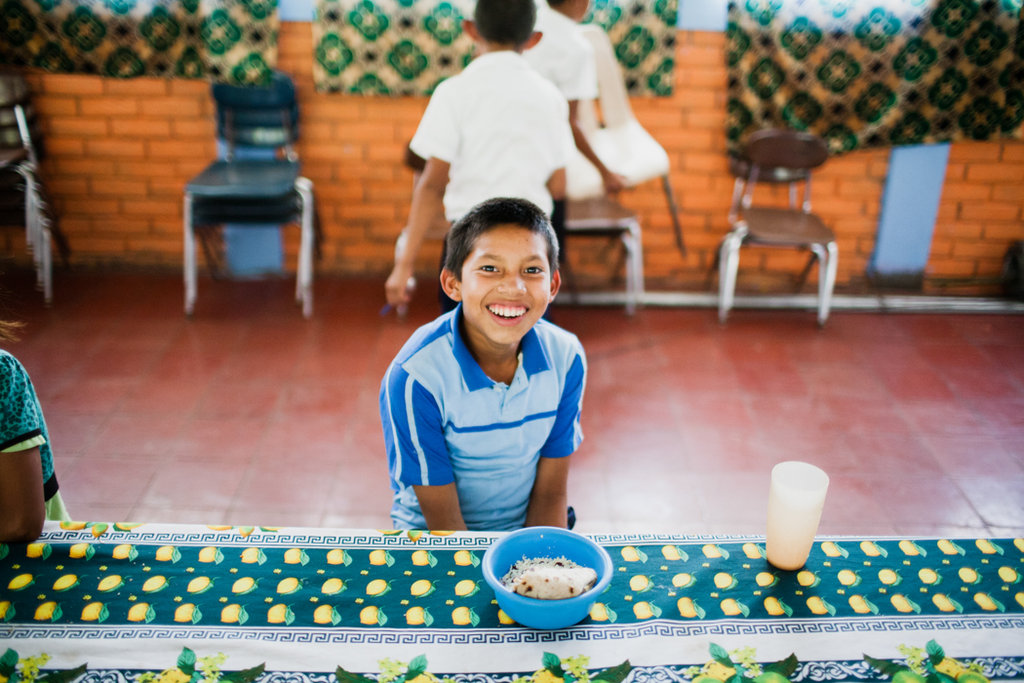 Links: