Project Report

| Nov 21, 2012
Primary Education 2012 4th Quarter Progress Report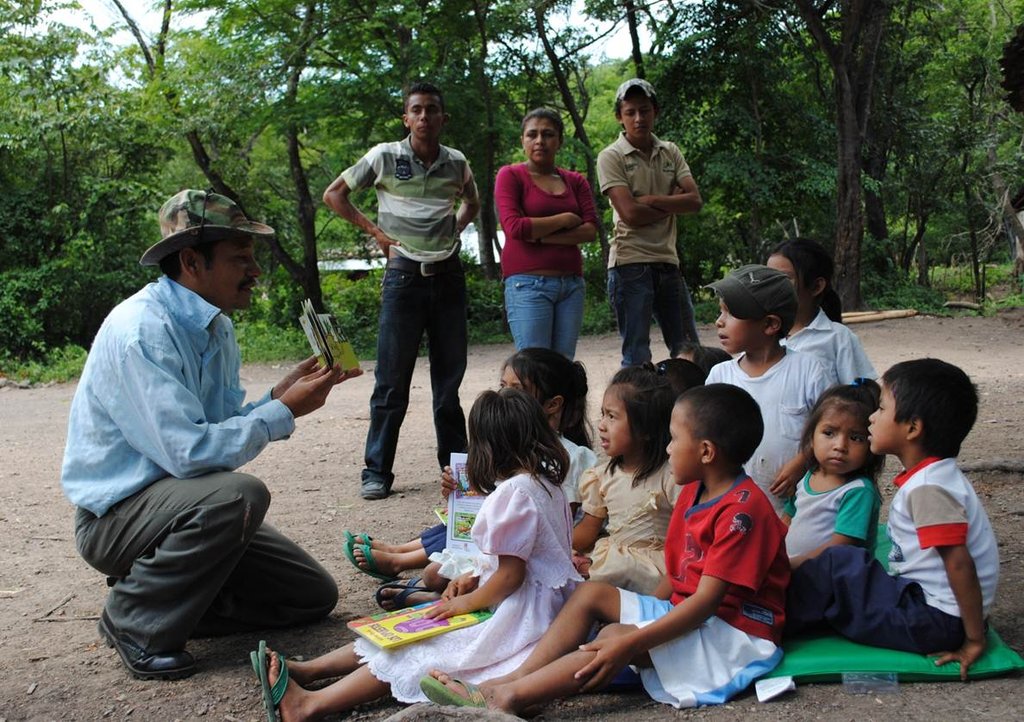 With the school year in Nicaragua just weeks away from its end, Fabretto has some exciting highlights and details to share for this 2012 academic school year for the approximately 8,000 children participating in Fabretto's primary education program. The scope and quality of education at the 88 Fabretto supported primary schools across Nicaragua reflects a consolidation of past efforts as well as great strides that have been taken and have led to this year´s achievements in the area of primary education.
With the primary educational enrichment program Fabretto seeks to increase access and improve the overall quality of education, increase attendance, and decrease school drop rates. In this way Fabretto increases their likelihood of securing a primary education. Additionally Fabretto trains teachers in new methodologies and reinforces their knowledge of math, literature, and grammar. At the same time by emphasizing the development of early grade reading skills amongst school children in the first and second grade Fabretto has established a significant advance in one of the most crucial skill-sets in life a child can obtain: reading and comprehension.
In the 2012 academic year, the students at Fabretto supported schools overall demonstrated slightly higher attendance and retention rates than students at non-Fabretto supported schools. Average attendance at Fabretto supported schools was 79% and as of this month and with current data, Fabretto is projecting a 95% average retention rate. This year, 224 teachers were trained in new methodologies and techniques to increase the impact of their teaching. These workshops also provided an opportunity for continued learning with math and language courses. This training also includes capacitation of teachers in classroom planning, reporting skills and teacher-student relations.
Another highlight this academic year has been the distribution of 3,000 children's story books, the creation of two mobile libraries which use mules to transport books to remote rural villages, 5 libraries have been restocked, and two new libraries built. These libraries have a variety of books and items such as dictionaries, DVD´s for English courses, geography, mathematics books, didactic materials for both students and teachers, and of course, picture and story books.
Additionally, Reading Clubs have been organized in various schools to promote a culture of reading at the individual level and the group level. This initiative has had the effect of encouraging students to make use of the storybooks and other reading materials that are available at the schools and libraries. This particular activity has been carried out throughout the 2012 school year as a tool to strengthen and consolidate the organization's efforts to improve the quality of primary education while creating conditions for promoting and improving the reading comprehension initiative.
December is an exciting time as the children continue to the next grade or graduate from primary school. Yet Fabretto is already looking forward to the start of next year's academic school year in February 2013. With a projected increase in enrollment, this is a time of preparation and re-evaluation; the next few months will be spent working with center directors, educators and staff to improve and better organize the efforts in primary education. As Fabretto says goodbye to another successful school year, a special thanks to all of you who have kindly and generously supported both Fabretto's efforts and more importantly supported the children of Nicaragua by helping them receive a better quality education.
Thank you all and have a wonderful holiday season!
Links: