Project Report

| Feb 26, 2020
Ariana - The Girl Who Can do Anything
The clock strikes nine in the morning and at the María Auxiliadora education center, located in the department of Estelí, in northern Nicaragua, a group of children laughs loudly while playing. Among them is Ariana, a fourth-grade student who, despite adversity, has found a way to get ahead.
In addition to her smile, you are immediately drawn to her beautiful dark brown eyes and long eyelashes are. You would never imagine that this young face, full of life, hides a past filled with unimaginable events.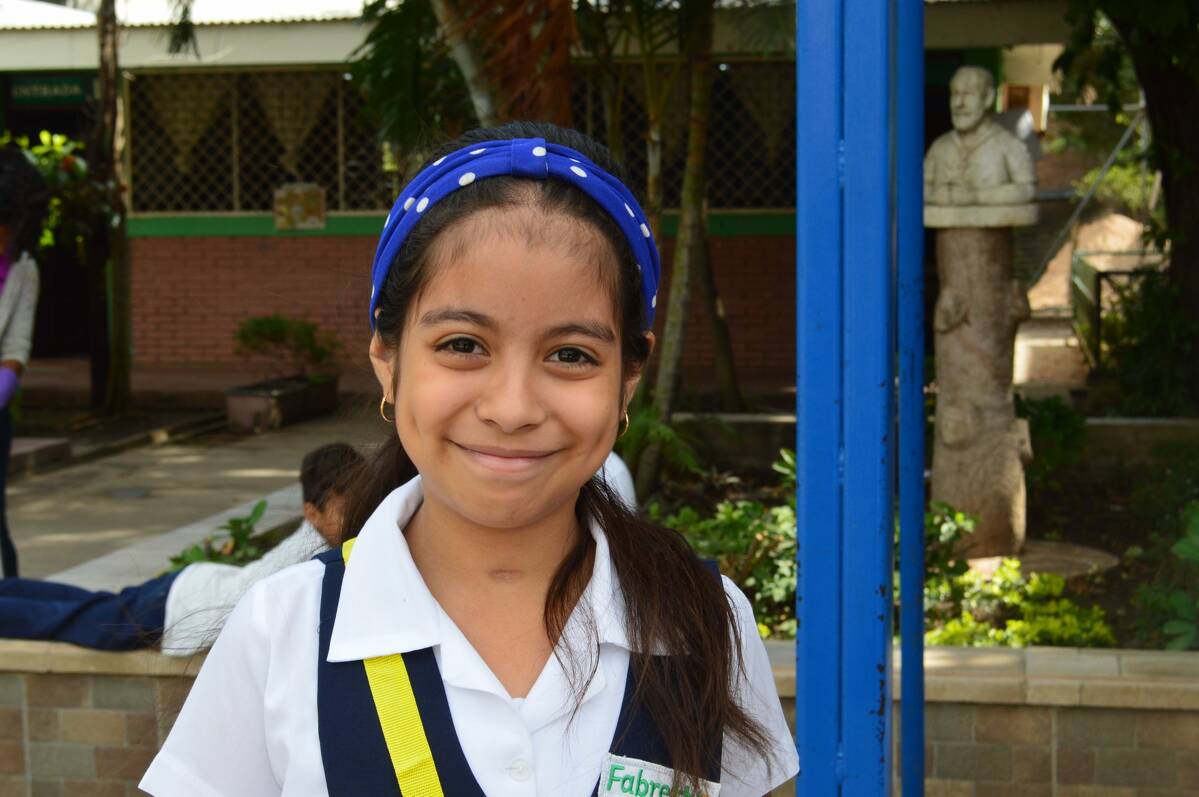 At three and a half years of age, Ariana lost her mother to cancer. From that moment, her aunt Carla took care of her and although Ariana is aware that her aunt is not her biological mother, they love each other like mother and daughter.
Years later, when Ariana was nine years old, she went to bed like any other day and the next morning, when she got up earlier than usual, her body was paralyzed. "I felt nothing and I could not move anything. The only part of my body that I was able to move, was my hands," says Ariana, remembering that morning, after which she spent long days in the hospital.
Ariana was diagnosed with Guillain Barré syndrome, a rare neurological disease in which the body's immune system attacks the nerves. The girl was in the hospital for three long months; two months in the Estelí health center and one month in a hospital in Managua, the capital, where she was transferred in a delicate state due to a thrombosis caused by the disease. "She was admitted to the ICU because she was very ill. To me, she is a miracle," says her aunt, Carla, with tears in her eyes as she recalls those difficult days.
After three months of fighting for her life, Ariana began to improve, so much so, that the thought of going back to school motivated her to continue getting better. At the beginning of the 2019 school year, Ariana arrived in a wheelchair because the disease had affected her spine and prevented her from walking. Far from losing hope, the girl set a goal: to regain mobility in her legs and to walk again, something she was able to achieve before the end of the school year, thanks to physical therapy and hard work.
Nowadays, Ariana plays and participates in school just like any other child. She is an outstanding student who loves to draw animals. With her talent, she has won two painting competitions held in computer class. All her teachers are surprised at how strong and how much of a fighter she is. Ariana is, no doubt, an inspiring girl, they say.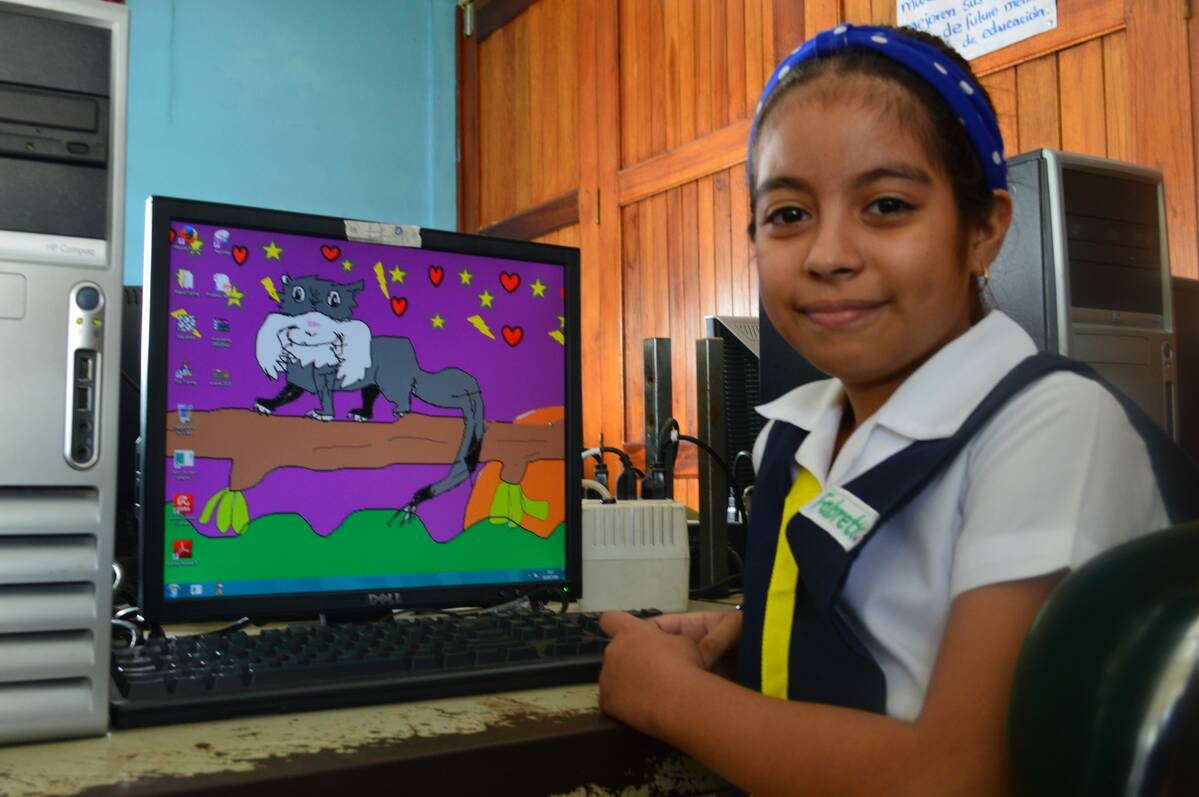 In the Maria Auxiliadora center there is a golden rule; saying "I can't" is prohibited because everything is possible and if you believe something is impossible, it just means you have to try harder. Ariana has clung to this rule of life because, despite the difficulties. she has never stopped going to school and participating in the different activities. "We tell her that she is a strong girl, and she tells us: 'I know; it's because we children are more resilient and we are stronger than adults'," says her teacher with a smile.
Ariana has faced countless obstacles like a true warrior, always emerging victorious because, as she says, she can do anything. One of Ariana's goals is to go to school to become a Veterinarian so that she can take care of her beloved animals. We are confident that with your support, nothing can stop her from achieving that goal.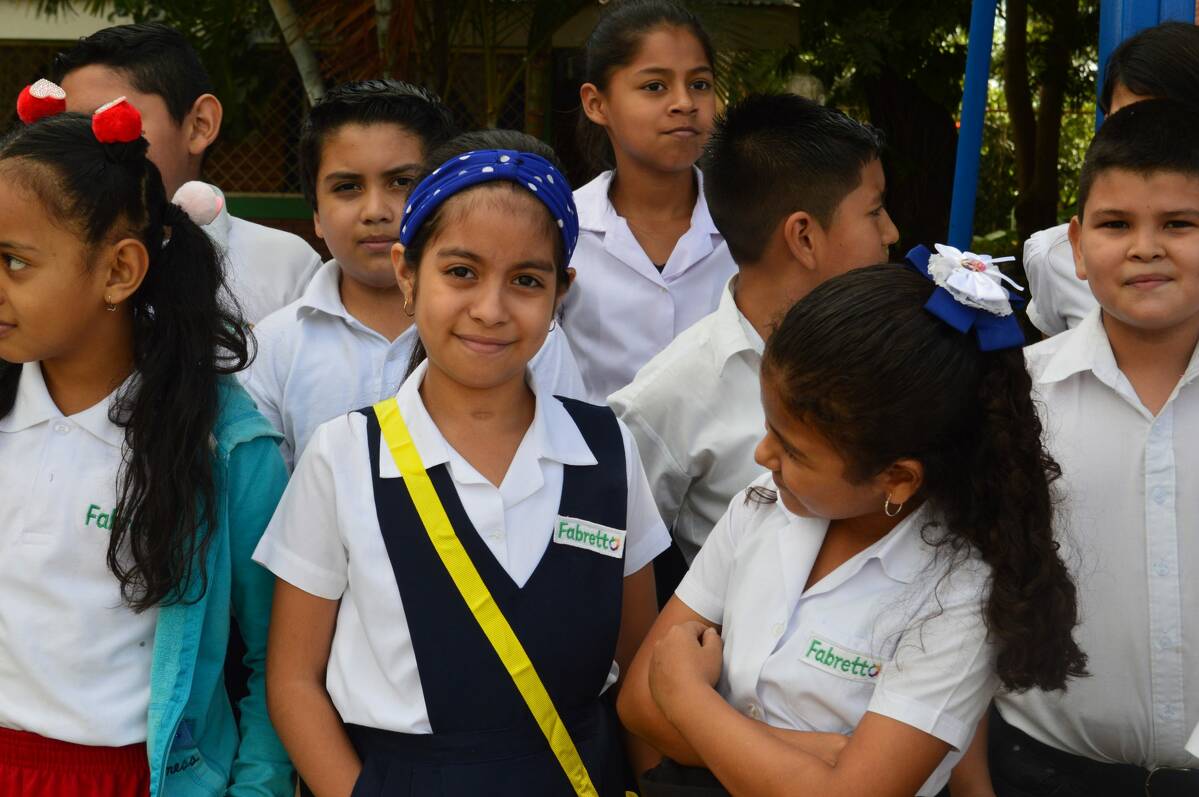 Links: