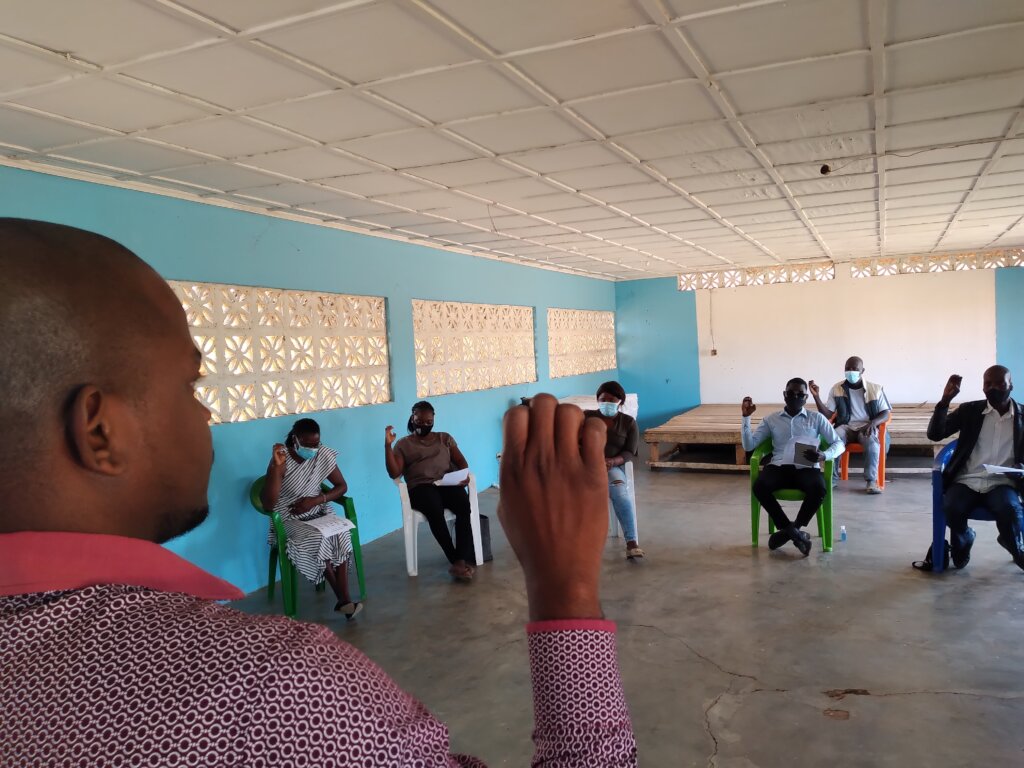 For adolescents with disabilities, access to health facilities and sexual reproductive health information is a critically important issue. According to a report by the UN's Department of Social and Economic Affairs, young people and adults with disabilities are at equal or greater risk of unwanted pregnancies, sexual violence, and sexually transmitted infections. These increased risks are due to several barriers that prevent people with disabilities from accessing sexual and reproductive health information and services.
The radio dramas in our Access Without Barriers program are designed to educate teens in Mozambique with and without disabilities about important sexual health topics. The storylines are tailored to what teens actually experience in day-to-day life and help them build safe and informed health behaviors.
In one episode, we meet Zezinho, a young boy who has fallen into depression after having lost his eyesight during an explosive detonation. Just as Zezinhoworks to regain independence in his daily life, he's confronted by the new challenge of his changing body. At first, he is embarrassed by these transformations that he has no control over, but as he begins to open up about his feelings and ask questions, he learns that there is nothing to be ashamed of. This important lesson helps him become a supporting friend to many of his peers who are experiencing similar situations but are too embarrassed to ask for help.
While the drama engages teens around important sexual health topics, it also educates them on what health resources are available to them in their communities. Knowing where to access important everyday health information is one of the biggest factors that lead to positive change.
"I went to SAAJ [the youth health center] to understand what was happening to me when I ejaculated while having fun with girls. At SAAJ, they explained that I can get a woman pregnant. They advised me, they gave me condoms, and now when I want to have sex with a woman, I use condoms." (Paulo, 22 years old, Tsagano).
Thank you for your continued support in providing critical access to sexual reproductive health information and services to communities throughout Africa. Your support helps us to continue to work with local organizationsto produce quality and engaging content that supports a healthier, more sustainable, and just world.