Project Report

| May 15, 2023
Empowering Families Across Africa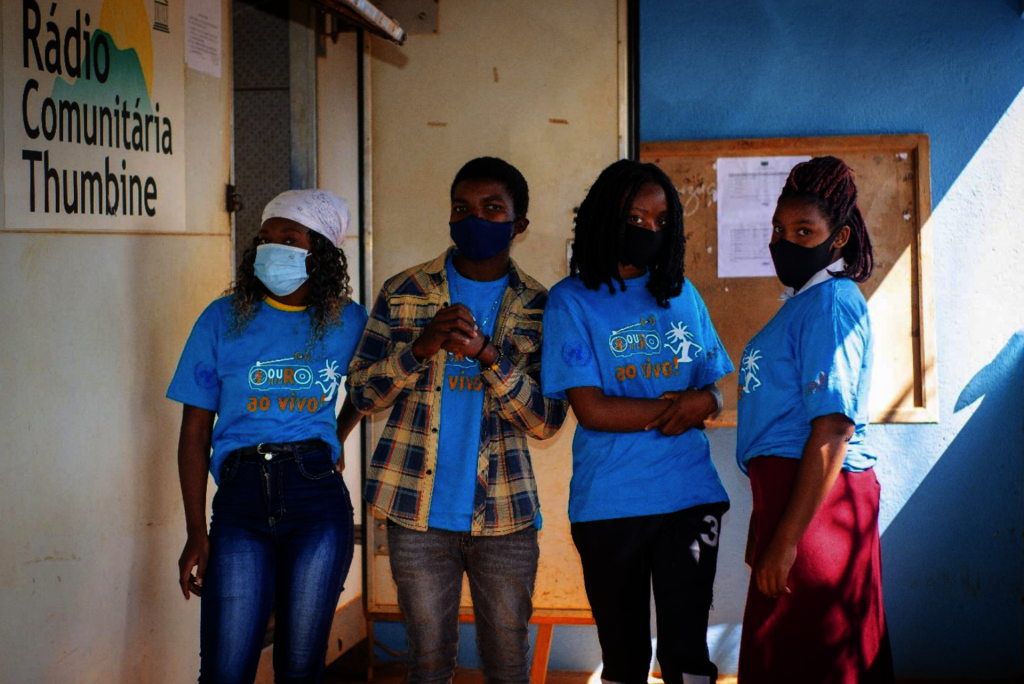 Thanks to your continued support, we're able to make a difference in sexual and reproductive health throughout Africa! Here's a look at some of our current and future programs that are building brighter futures for women, girls, and families in Africa:
Ouro Negro
In 2015, PCI Media partnered with UNICEF Mozambique and Radio Mozambique on a 360-degree communication initiative, Ouro Negro, to address a range of issues including sexual and reproductive health (SRH) and family planning. At the heart of Ouro Negro is an entertaining Portuguese-language serial drama (accessible to low-literacy audiences) primarily aimed at reaching rural audiences. The program has been highly effective in creating positive behavior change. 93% of listeners reported increased use of contraception, spacing children, and continuing their education as a result of listening to the radio dramas, all behaviors which lead to smaller family sizes.
Access Without Barriers (Accesso Sem Barreiras)
Access Without Barriers leverages the reach and infrastructure of Ouro Negro to further improve sexual and reproductive health education and services for adolescents with disabilities. In addition to radio dramas and teen-produced live shows, the program teaches service providers how to talk to adolescents about family planning, especially those with disabilities. 95% and 80% of health professionals and peer educators respectively, say that our training improved their ability to communicate with adolescents and young people with disabilities.
Upcoming Programs
PCI Media is developing a new radio program to address early pregnancy, family planning, and child nutrition in Mozambique as part of a 5-year partnership. The strategy will include a radio drama series, live radio talk shows, radio spots, and community theater beginning in 2024.
We're also developing a new entertainment-education transmedia program that will reach individuals, families, and communities in South Africa and 5 neighboring countries (Botswana, Eswatini, Lesotho, and Namibia). The transmedia program is a television drama, which will be adapted for radio and will: shift harmful norms and attitudes that lead to teen pregnancy and create obstacles to accessing contraception; reduce stigma around family planning methods; create spaces for dialogue on the drivers of teenage pregnancy and gender-based violence.
We look forward to sharing more updates on our developing programs soon. Thank you for your continued support improving health and social outcomes for women and girls across the world!