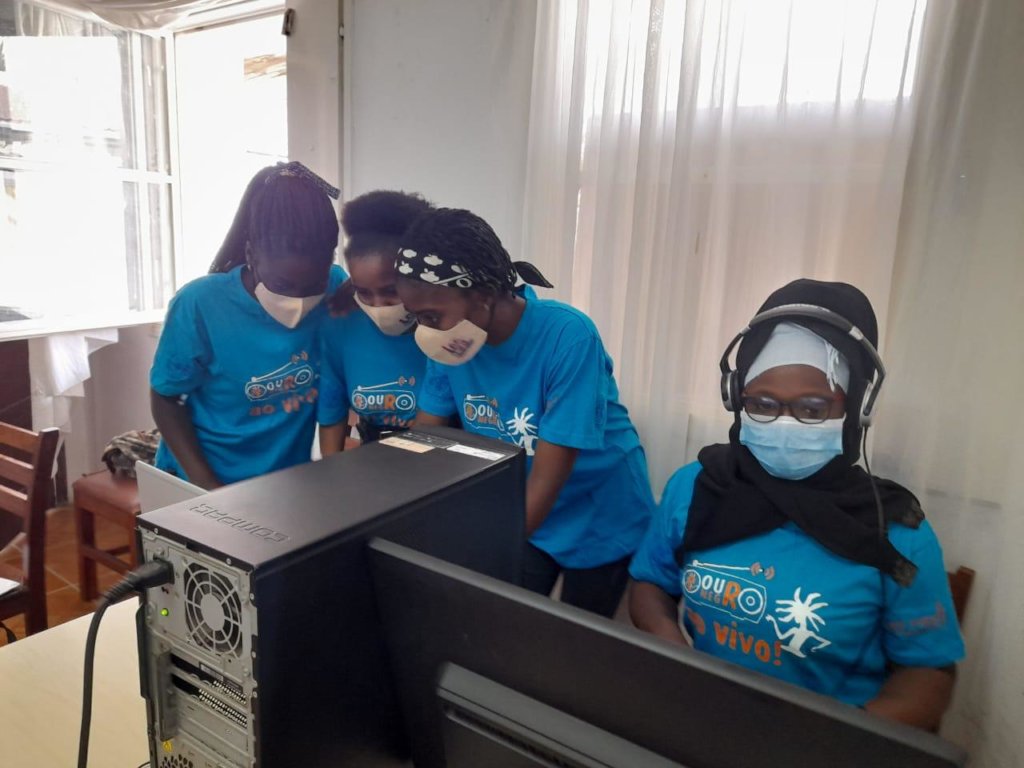 Our work empowering women and girls with access and information to make choices that help them live a self-determined joyful life continues in Eastern Africa thanks to your support.
In Mozambique, our partnership with UNICEF Mozambique and local organizations allows us to broadcast on 116 radio stations reaching 4 million listeners per episode. Ouro Negro's serial drama format is especially accessible to low-literacy audiences in rural communities.This approach has contributed to making Ouro Negro a trusted source for public health information for listeners.
We're continuing to expand Ouro Negro's reach.
Ouro Negro da Malta is a radio program that aims to increase the discussion and understanding among teenagers and young people of the themes addressed in the radio drama Ouro Negro. The program is produced by teenagers for teenagers, in local languages in Nampula and Zambézia, two central provinces of Mozambique.
The radio drama is fictional, the talk show brings the reality of the listeners and adolescents into the broadcasting studio. in the program, teenagers talk about what they know, what they think, how they live out their lives and make decisions about the various issues addressed in the stories of the radio dramas and the stories. The 30-minute live radio show is recorded, repeated at least once, and then uploaded and shared through a podcast platform and promoted on social media. Listeners can call in and join the discussion and life-saving dialogues can take place on air and in communities.

When women and girls are empowered with choices, they earn more income, lead sustainable practices in their communities,andhave fewer and healthier children.


Thank you so much for your continued support!
Links: