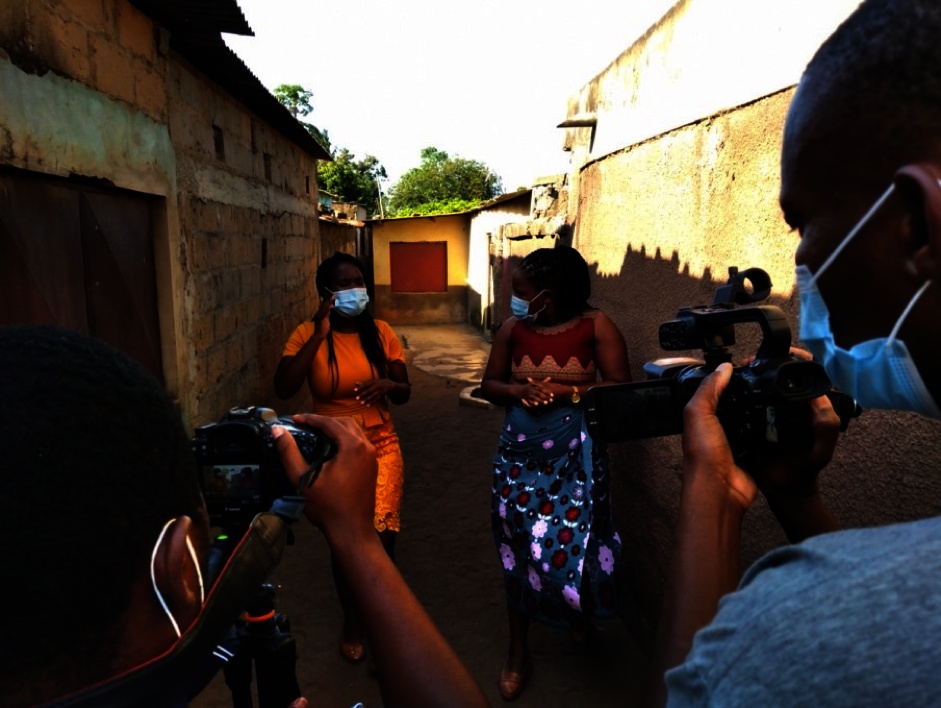 Thank you for your continued support in preventing early and unintended pregnancy in Africa. Your support helps us to continue to work with local organizations to produce quality and engaging content that reaches diverse audience groups—adults, adolescents, of all genders.
I'd like to take this opportunity to share another program in development that addresses a similar issue in Eastern Africa.
In Mozambique, our 360-degree health communications program, Ouro Negro (Black Gold), remains an effective and trusted source of health information for COVID-19 prevention, family planning, child nutrition, and maternal and child health. Ouro Negro is such a powerful resource that we are using as part of our communications strategy in a new program, Access without Barriers, aimed at further improving adolescents' sexual and reproductive health education and services in the country.
Access without Barriers is a communications intervention that:
Is inclusive. Content is tailored for adolescents with and without disabilities
Leverages existing relationships and partnerships in the country
Trains service providers in how to talk to adolescents about family planning, especially those with disabilities
Uses Ouro Negro's programming to get information to the hardest-to-reach communities
The goals of the program are to:
Increase adolescents' demand for sexual and reproductive health services
Improve knowledge, attitudes, and behaviors around family planning
Foster trust and connection between adolescents and service providers
Train radio and TV producers in production techniques for adolescents with disabilities.
Our partners for Access without Barriers include the Flanders Cooperation, Government of Mozambique at central and provincial levels, theInternational Centre for Reproductive Health (ICRH), TV Surdo (TV for the Deaf), TV Mozambique, Radio Mozambique, and various community radio stations.
How Is This Program Tailored to Adolescents?
Radio producers are trained to produce programs and facilitate discussions specifically on adolescents with disabilities, an often overlooked group. Normalizing discussions about sex education for all audiences is critical to preventing teen pregnancy.
Service providers are trained in providing an inclusive, nonjudgmental atmosphere that encourages adolescents to seek advice around family planning.
The program leverages a variety of media, including radio, social media, and television that adolescents are most apt to engage with.
Thank you again for supporting media that makes change. With your help, we can make powerful, lasting change through stories.
Links: