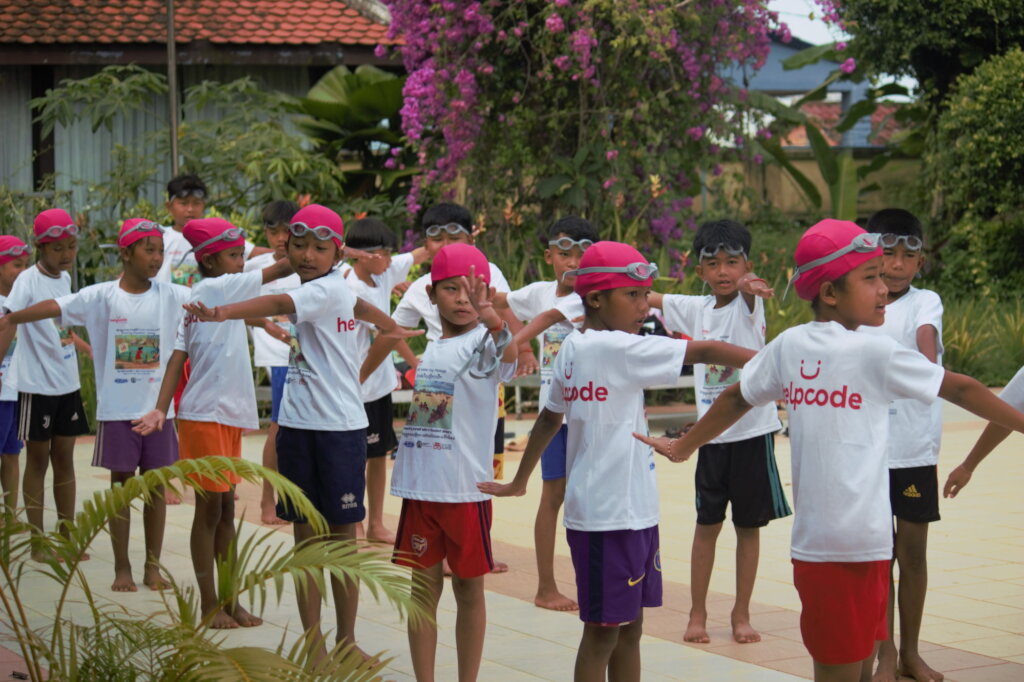 In low to middle income countries in South East Asia 25% of deaths in children are due to drowning. These deaths total more than the number of children who die from measles, polio, whooping cough, tetanus, diphtheria and tuberculosis combined.
The UN General Assembly have highlighted the need for urgent, coordinated and multi-sectoral action to prevent the deaths of children from drowning.
In Cambodia a country criss-crossed by Rivers, Canals and Rice Paddies drowning is the leading cause of death in children following infancy (1-17 years). On average 5 children die from drowning every day in Cambodia with a significant percentage of non-fatal drowning in Cambodia resulting in a permanent physical disability for the child (Global Report on Drowning: Preventing a Leading Killer. WHO 2014).
Drowning is preventable! There are effective drowning interventions that work in all stages of childhood and that are cost-effective. A child taught how to stay safe in and around water, how to effectively perform life-saving resuscitation skills and how to swim have these survival skills for life! Building a child's capacity in drowning prevention will also build a community's capacity in drowning prevention. Children will and do pass on their learning to others!!
In Cambodia, Helpcode an NGO working to protect the wellbeing of Cambodia's most vulnerable children has been implementing a Water Safety and Drowning Prevention Program since 2018 in collaboration with the Sihanoukville Provincial Ministry of Education, Youth and Sports in the south coastal regions of the country. The program enables School Principals to coordinate time for students in each grade to attend the Helpcode Water Safety and First Aid Training Programs to support the crucial need to prevent children from drowning.
Helpcode is actively working with the Ministry of Education Youth and Sports to continue their mission to build on the current Drowning Prevention Program in country and increase the programs geographical reach nationally to enable all children in Cambodia to benefit.
The country has been significantly impacted by the COVID 19 Pandemic with schools closed since February 20 2021, government residential zonal lockdowns in place in Phnom Penh, Sihanoukville and Kandal and restrictions in place on public gatherings and regional travel.
Schools reopened across the country on November 15, 2021. Since schools reopening Helpcode have worked closely with School Directors and Community Leaders and have successfully continued to operationalise program implementation through the months of February, March, April and May 2022. In those 4 months Helpcode were able to facilitate the DPP in 4 schools reaching a further 434 Children of which 206 were girls.
Please donate for Helpcode's Drowning prevention program!