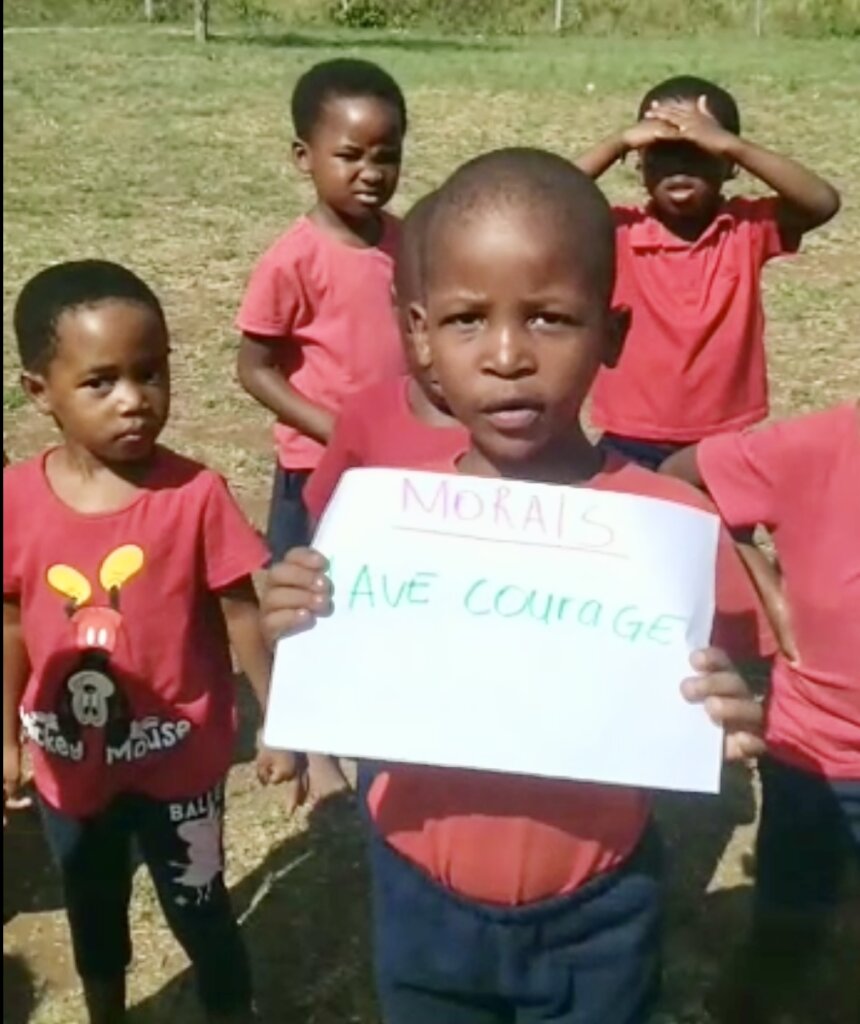 I hope everyone is doing well and enjoying the first weeks of Spring (or fall for those of us in the southern hemisphere). We opened for the school year in January, and everything has been going really well so far. We have our highest enrollment ever, as it is difficult to say no to families facing so many adversities.
We are excited to be able to proceed with a couple activities that we were unable to do during the uncertain times these last two years. We have again prepared a small portion of land and will soon be planting it. We love having fresh vegetables to feed the children for lunch. We are also planning to finish the building of a third classroom that we started two years ago and which we urgently need to accommodate the 100+ children who now attend our program. We also hope to start up our parent training program this year, which we had plans to do in 2020 before the COVID crisis hit. Our goal is to partner with our families to provide the children the best educational and developmental assistance we can both at school and at home.
Each week we have a theme for our teaching and do various activities to support the children's learning. The attached pictures are from an activity we did in conjunction with the theme of appropriate and positive behaviors. In the picture above Asiphile, one of our four-year-olds, is leading the group reciting what they have learned this week. Thandolwethu, below, is also four years old and has been attending Siyabonga since she was two. Zizipho also has been attending Siyabonga since she was two. She is now five years old. All three children live with their maternal families and only Zizipho's has a member of the family who is employed, her mother, though she needed to leave our community to find a job. Unemployment is extremely high in our area (well over 50%) and many extended families depend on social welfare grants for survival. The last picture is Andiswe, who started with us this year. She has a lot of energy and loves to play outside. She also volunteers often to answer questions.
We need support to continue providing services to our children and families. The impact of COVID and the resulting lockdowns created a greater need for the nonprofits working to provide services to families struggling to get by and funding here is even more difficult to find. Please consider making a donation to help us provide services to all in need in our community. And, if you give between now and Friday, April 8, 11:59 pm EDT, during GlobalGiving's Little by Little campaign, your donation of up to $50 will be matched at 50%.
Thank you again for all your support. We at Siyabonga our humbled by the donations we receive from you. We couldn't do what we do without you! And please remember all donations this week, up to $50, will be matched at 50% by GlobalGiving.
Kindest Regards,
Khethiwe