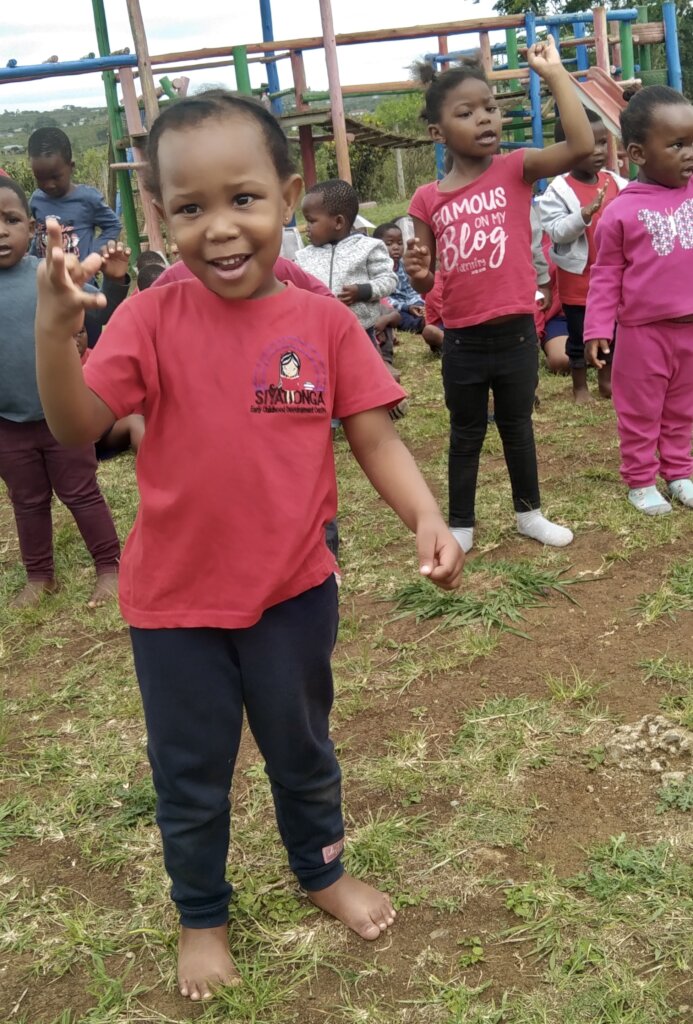 On behalf of the staff and board of Siyabonga and all the families we serve, I would like to express my heartfelt gratitude for your support throughout another challenging year. Without your generous donations, we would not have been able to continue providing services to the young children and families in our community, many of whom struggle every day to put food on the table. The education, care, support, and meals we provide are crucial for our children's well-being.
Despite a late start and a break mid-year due to lockdowns during COVID surges, we were able to keep the center open and welcome 94 children. All the staff worked hard to ensure we met our goals and finished our established curriculum. This is particularly important for the 34 children who graduated from our program this year. They will be starting primary school in January better prepared to succeed both academically and socially. We were diligent all year to continue following COVID protocols and are happy to report that none of our staff or children tested positive during the year.
I wanted to share the stories of two three-year old children who started in our program this year (pictured above). Mawande, who has asthma, had never been to school before this year. She is a very bright, jolly little girl, who is very creative and energetic. I was pleased to have her join us, since I taught her grandmother in Grade 7 early in my career. When I was taking her home a few months ago, we ran into a neighboring school principal. Mawande surprised us both by introducing herself without prompting, with her full name, age, where she goes to school, and where she lives.
Uzonotha is the girl standing right behind Mawande. Her grandmother, a teacher at a nearby school, was very worried about Uzonotha's development, particularly her speech, and asked us to accept her into our program last February. One of our Even Ground partners has developed a red flag assessment tool, designed to identify the needs of at-risk children, and shared it with us last year. We were so glad to have a tool we could use to help us identify Uzonotha's specific needs so we could provide the special support she needed. She is now doing very well in school, and able to speak clearly, sing, and even recite rhymes.
Thank you again for your trust in us. As we continue working to meet the ongoing challenges in our area, as well as the additional challenges COVID brings, we are so grateful you have been willing to step up your support. If you have not given recently, please consider a donation to Siyabonga as you do your year-end giving. Working together, we can create healthier and happier lives for children and their families.
I wish you and your loved one's health and happiness during these difficult times and all the best for the new year.
With deep appreciation and warmest regards,
Khethiwe