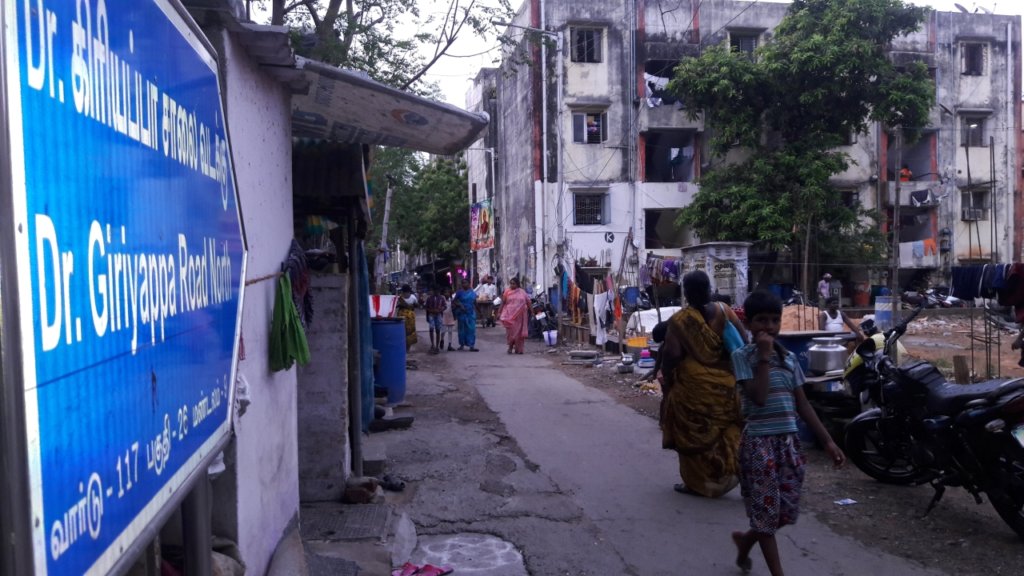 In this report, I would like to share with you the activities that have gone through this year and your support to continue the programme.
The floods of November 2015 have brought life-changing disaster to Chennai tossing up the routine activities of its residents. As a result many have suffered immeasurable destruction, loss, damage and despair. We initiated our immediate action were to the victims of the flood in Chennai, our relief activities were carried out in Teynampet, Chennai, taking care of victim's dire needs.
In an effort to streamline the relief assistance process, we teamed up to implement the delivery of immediate relief work like provision of Dress (food and water packets, mats, mosquito nets and bed sheets, Toiletries (Bathing soap, washing soap, towel, tooth brush and paste, hair oil, powder, combs, sanitary pads), Provisions (Rice, cooking oil, sugar, dhal), Utensil kit (cooking pots, frying pan, ladles, tumblers, plates), carbon emission free, smokeless stoves to the flood victims residing in the areas of Teynampet, Chennai.
True stories:
One of the beneficiary , she is a mother of four children. In her own words… "We lost all our things in the flood and are totally depended on the relief items that are provided by donors. We are thankful for providing us this utensil kit which is absolutely helpful to us."
In continuation to our project activities in Chennai
Educational materials to schools & Children
Student chairs, staff chairs, mats, file cabinet, games materials were procured and distributed to four schools; Appadurai Corporation Primary School, Panagal Park Corporation Primary School, Vanniyar Corporation Primary School and Dr.Giriyappa Corporation Primary School.
The most deserving students of these schools as well as children at the household levels from Teynampet area were provided with shoes, socks, uniform, stationery and ID cards.
Aids to people who are living with disabilities
Crutches, elbow crutches, hearing aids, cot were provided to people living with disabilities
104 houses were renovated
104 families were provided with necessary materials based on the beneficiary's need. For the construction of roofing tarpaulin sheets were provided with the needed construction materials. The provision of these most basic items had allowed those affected to have an assured shelter for themselves and take care of their family members under proper safe roofing.
Community awareness and disaster preparedness programme
2250 community members were oriented on preparedness for disaster management
Five Adult Disaster Response Clubs are formed with 150 lead volunteers from the community.
1320 school children were oriented on preparedness for disaster management
11 Children Disaster Response Club were formed with 165 members (students, teachers, parents/teachers association)
We are continuing our work with schools, and communities by visiting them and how the training has improved the way of life of the school children and the communities. One comment we hear these days is that "Please continue the good work that you had done for us", there are more waiting for such preparedness training programs.
Thank you for being a part of our efforts, thank you once again for your continued support to these people . It means the world to us! We look forward to a continued relationship, Thank you once again.