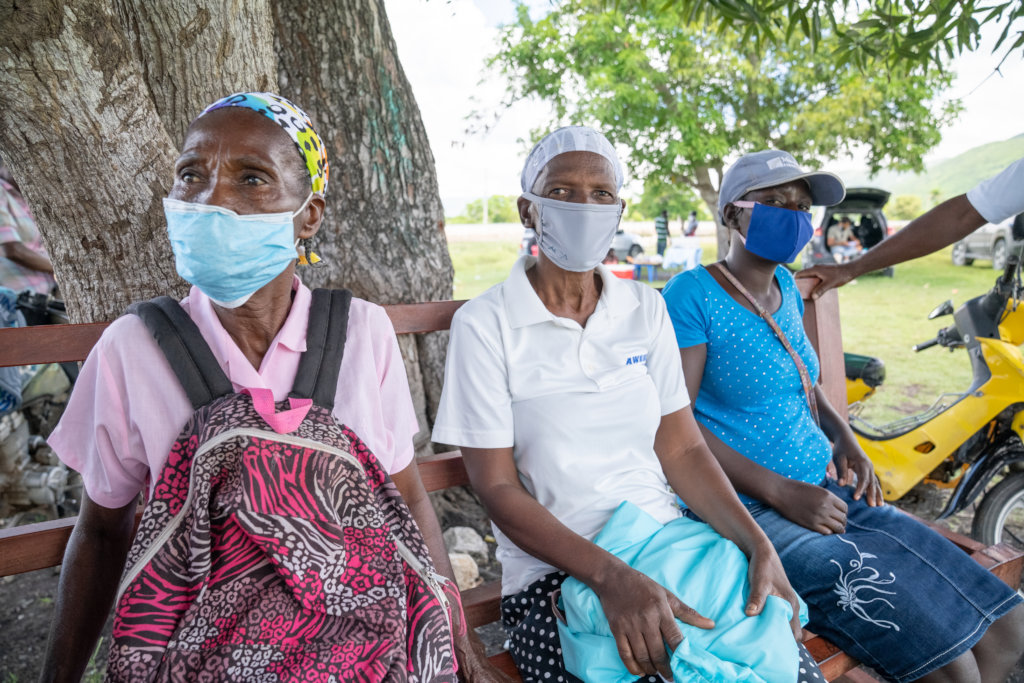 As of this past May, we have seen a surge in COVID-19 cases throughout Haiti. On May 14, the Ministry of Health announced that the national laboratory discovered two new variants from Brazil and the United Kingdom that have been found in Haiti. Unfortunately, the Haitian population has not been as resistant to the new variants as it seemed to be when COVID-19 first appeared in Haiti in March 2020.
Thankfully, COVID-19 testing has become more available and accessible in Haiti. Hospitals have recently been overwhelmed with treating COVID-19 patients, and lack beds and oxygen, which is already not readily available in Haiti. Hospitals are having to turn down patients with less severe cases and sending them home without treatment.
Consider the reality of Haiti's situation. The pandemic may be receding in the US, but in Haiti, barely a two-hour flight away, the vaccination roll-out has not even begun. Haiti is the only country in the western hemisphere that has not vaccinated a single person against COVID-19. This grim statistic adds yet another doleful data point to what is already the poorest country in the western hemisphere.
Fortunately, approximately 500,000 doses of Moderna vaccines arrived in Haiti a few days ago, making it no longer the only country in the Americas without any. But vaccine hesitancy, to say nothing of the recent violence and political unrest, could delay distribution for weeks.
The vaccines, which will be stored in hundreds of solar-power refrigerators throughout Haiti, were donated by the U.S. government through COVAX and delivered to Port-au-Prince, the nation's capital. While this is a good start to making COVID-19 vaccination available to Haitians, we hope this first donation of doses will be followed by others. More donations will be needed for Haiti to reach those most vulnerable to COVID-19 infection, especially in today's volatile political and social climate in Haiti.
There are many challenges in Haiti currently, like the economy, food instability, gas shortages, political unrest, gang violence, and COVID-19. The loss of the president brings forth great uncertainty. As we fight against COVID-19 in Haiti, our mission remains unchanged. We will continue to ensure that vulnerable communities in Haiti have access to high-quality care to safeguard the health of themselves and their families.
Thank you to everyone who has supported C2C on GlobalGiving during the difficult time that Haiti has experienced the last two years. Our work would not be possible without your generosity! The reality is that we're fighting a losing battle without a vaccine distribution plan, more doses coming to Haiti, and a shortage of personal protective equipment for our medical professionals. Please continue to share our campaign and spread the word about C2C!
Thank you again for your help and support!!!