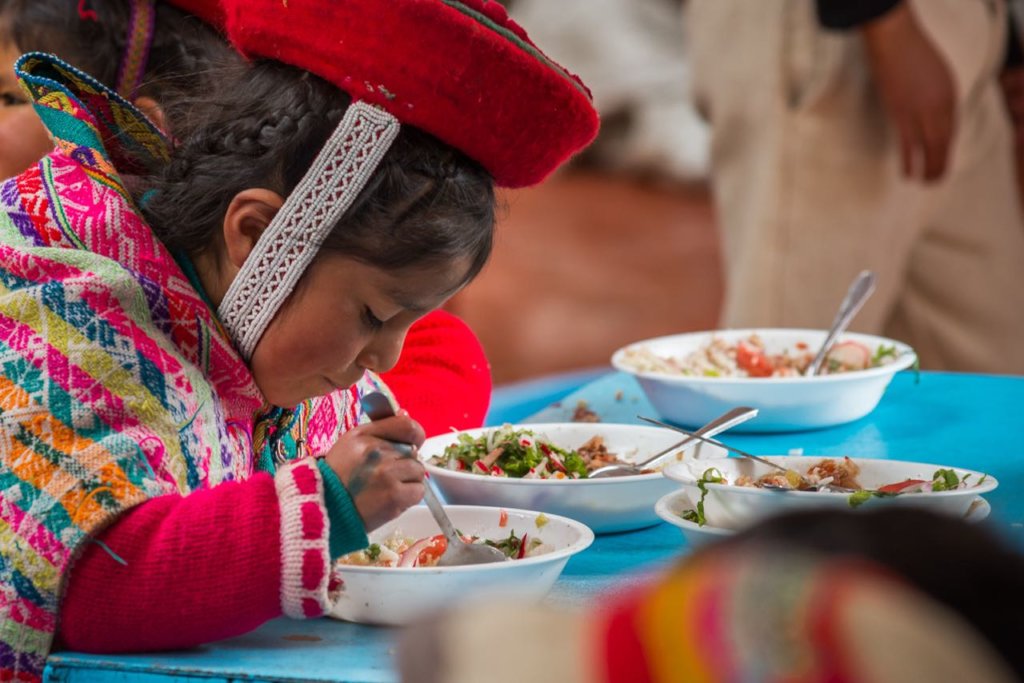 Good morning everyone!
Today marks the 70th day of our POWER Lunch Program in Cuncani! We can't thank you enough for all your support!
Within the next weeks, we will be sharing with you:
- The first medical check-up results
- The financial report of the funding received
- Information about the first Active Learning workshop using foldscope!
For now, we want to share with you Andrew's post on how POWER Lunch started this year! We hope you enjoy it! This post summarizes how this project started and we have to admit, that after 70 days we feel happy and proud...in the same way we feel on April 16th!
Thanks again for your support,
Maricarmen Valdivieso
Nexos Comunitarios Founder
And project begins!

By Andrew Wang
"Kenjiiiii, Andressss!!!", all the children screamed as they ran to greet Kenji and I at the Cuncani primary school on that early Monday morning of April 16, 2018.
It had been a long journey to finally get Power Lunch 2018 running this year. For months, the NC team were working hard on promotion and fundraising in order to initiate the Power Lunch program to provide lunches 5 days a week every week. Through constant vlogging, musical covers, artistic performances, and international requests, we slowly got the word out and gained support. But perhaps the most difficult event to raise money was the 137km trek that Kenji and I embarked on. This trek included a 37km hike from Urubamba to Cuncani, followed by a 100km bicycle ride back from Cuncani to Urubamba. Each journey taking roughly 13 hours. Due to the nature of the challenge with Cuncani residing at roughly 4000 meters above sea level, I was required to go through training 3 weeks in advanced to adjust to the difficulties with altitude and to build endurance by going on many hikes. Though I improved tremendously from where I started, I was still unprepared for the challenges that laid ahead. 3 hours into the hike I had sprained my knee and used a make shift stick to assist me through the rest of the trek. Furthermore, there were issues with both bicycles on the return that made the journey evermore gruesome. However, no matter how tough it was, we fought through the pain and fatigue because we were doing this for the children and we eventually completed the challenge.
April 16th was the first official day of delivering the Power Lunch program of 2018. It was difficult to wake up at 5:00 am that morning to go on a three-and-a-half-hour drive to Cuncani, but there was also an overwhelming excitement that the day has finally come. When we finally arrived in Cuncani that Monday morning being met by the exuberant smiles from all the children, I realized that all of our efforts were completely worth it.