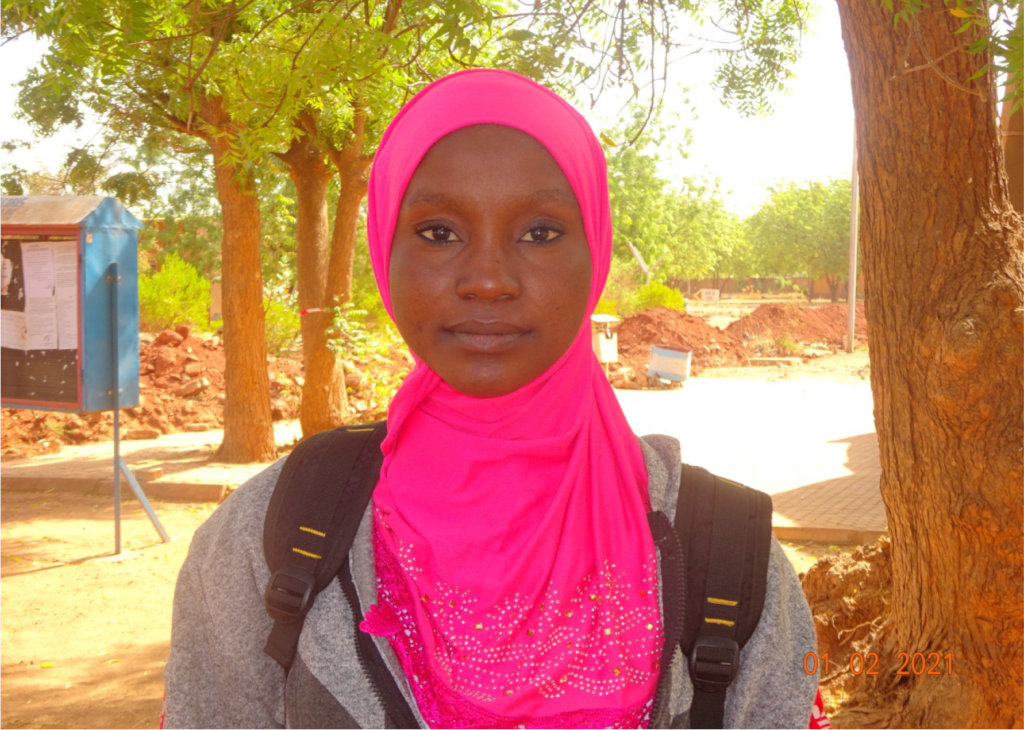 Two of our scholarship recipients this year share their stories and their gratitude for the opportunity given them by GlobalGiving donors to obtain training in primary school teaching:
Greetings dear partners to my education,
My name is Melicatou. I am 23 years old and the mother of one child. I lost my mother when I was very young and soon after my father left for Ivory Coast, leaving my younger brother and me with his brother. My uncle forced me to marry one of his friends, becoming the second wife of this man who was the age of my father and a farmer. He beat me often. Each of us wives had to provide for our own children. Finally, my maternal uncle intervened and encouraged my husband to let me pursue my studies.
After receiving my secondary school diploma, I applied for a scholarship from Global NEEED Burkina to receive primary school teacher training and was accepted. I want to express my profound gratitude for this scholarship. I don't know what I would have become without this chance to receive teacher training. I so encourage you to continue your support for other young women who are in similar situations as I was. I look forward to becoming a teacher, to helping my family, and to taking better care of my child. Your scholarship funds contribute enormously to the reduction of poverty and misery in all of its forms.
Best regards to all of your respective families. Long live Global NEEED Burkina, GlobalGiving and Friends of Burkina Faso.
My name is Mariam. I am 22 years old. I received a scholarship this year from Global NEEED Burkina and Friends of Burkina Faso through GlobalGiving. I am in my first year of training at the National Training School for Primary School Teachers in Ouahigouya. I have one sister and three brothers. My father died some years ago. My mother collects sand at the edge of the road and sells it in order to pay for my education (from primary through secondary school).
I look forward to completing my training and working as teacher so that I can take care of my family and my mother can rest.
I appreciate very much all that you all are doing for me and the other girls in my situation. Most sincerely, without my scholarship, I don't know what I would have become. I ask for your continuing support for the many other girls who need assistance so that they can make something of themselves and teach the next generation of children in our country.
Thank you, thank you and thank you again. God will reward your generosity and kindness one hundred times over.