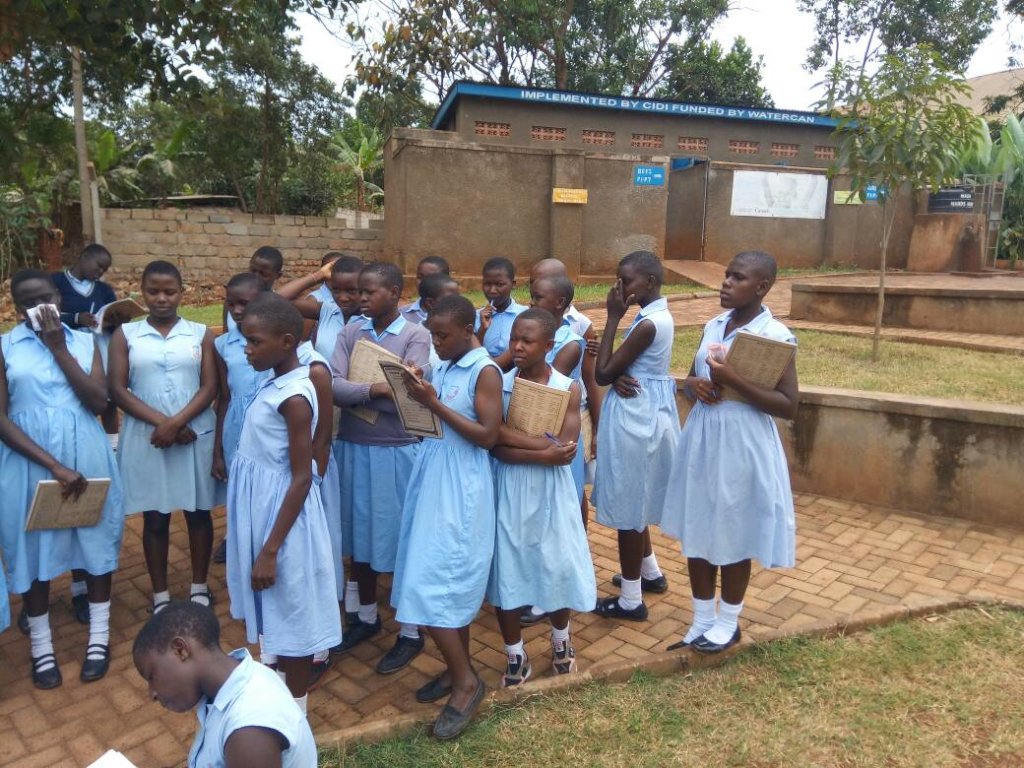 It was like this time, when a severe headache attached me, wondering what the hell this was, poor me Racheal, without realizing that the time for me to become a woman had reached, on the second day late in evening while on the bed, felt something an usual with my life, only to turn around found blood stains, rushed to my elder sister and she told me that I was now a woman, that was the beginning of what the real menstruation is on my side, since that time, my life did not remain the same, kept on with heavy flows that would keep me off the classes for over a week. Something that was a night mare to my mama, her being a single mama, it was hard for her to avail me with sanitary pads, I cut almost all the garments inside the house both belonged to me and to everyone at home to near finishing them.
The partnership of Uganda Youth Skills Training Organization with my school Namunggona Kigobe Primary school, answered my worries. My periods have a heavy flow to the extent that I have to change at least 4 times a day. Being one of the most vulnerable girl child in the school, all teachers recorded me as number one on the paper when UYSTO contacted them to list the needy children in the school to benefit from the project. With your support I have never remained home because of the heavy flow and long periods. I'm sure your support is not only felt by us here only but also by the Government of Uganda, rely your empowerment support to us, is a strong impact to Uganda. Menstrual periods are rely affecting the education of most of the girls specially to those whose the parents who cannot afford to buy sanitary pads for their children, I'm lucky that by the time I was planning to dropout of the school, you came in with this project, however i attribute this to the prayers we used to pray with our head teacher on the assembly every morning that we get someone to help us with sanitary pads. Rachael narrated.
All this was reached on while our field volunteer officers John mery and Jesse was following up the project. His interaction with beneficiaries at school availed Racheal an opportunity to share with us her experience
Racheal's story I think manifests your support's impact, according to the report collected. Figures indicate that there is a tremendous increase in the number of the pupils at school and projections still indicate that it will continue increasing. We still request a doubled support in this ,as the numbers may overwhelm school administration.
The economy is not good, but you have been supporting us to run this project. We appreciate you and praying that one time you happen to come and visit these wonderful girls you are supporting.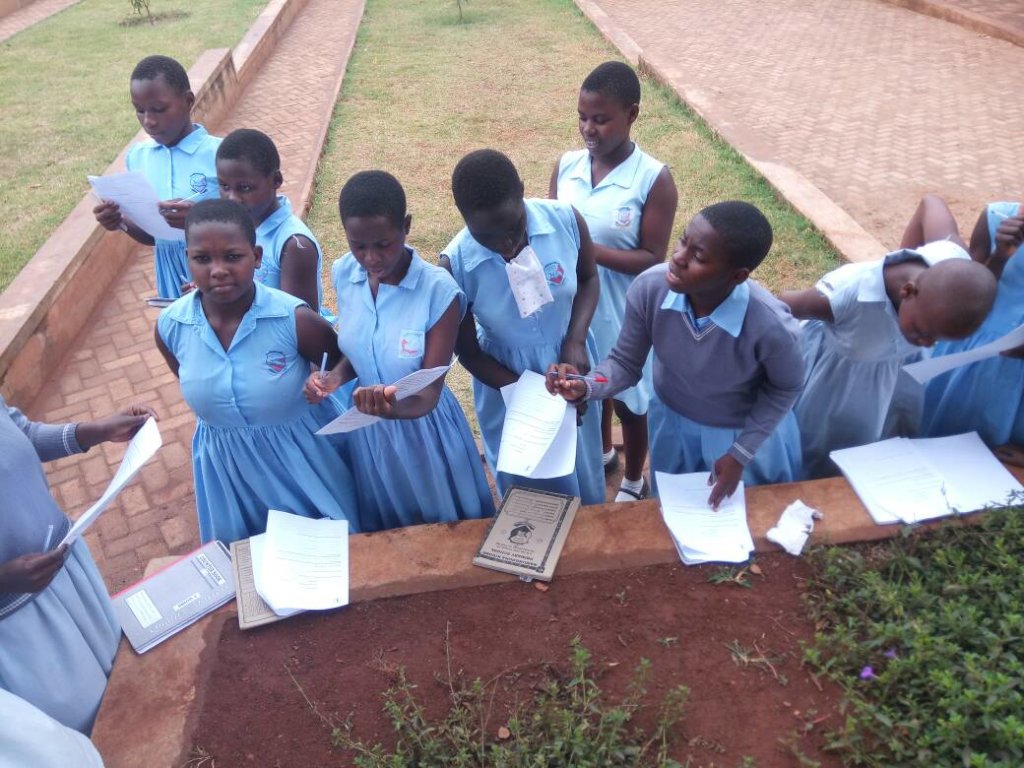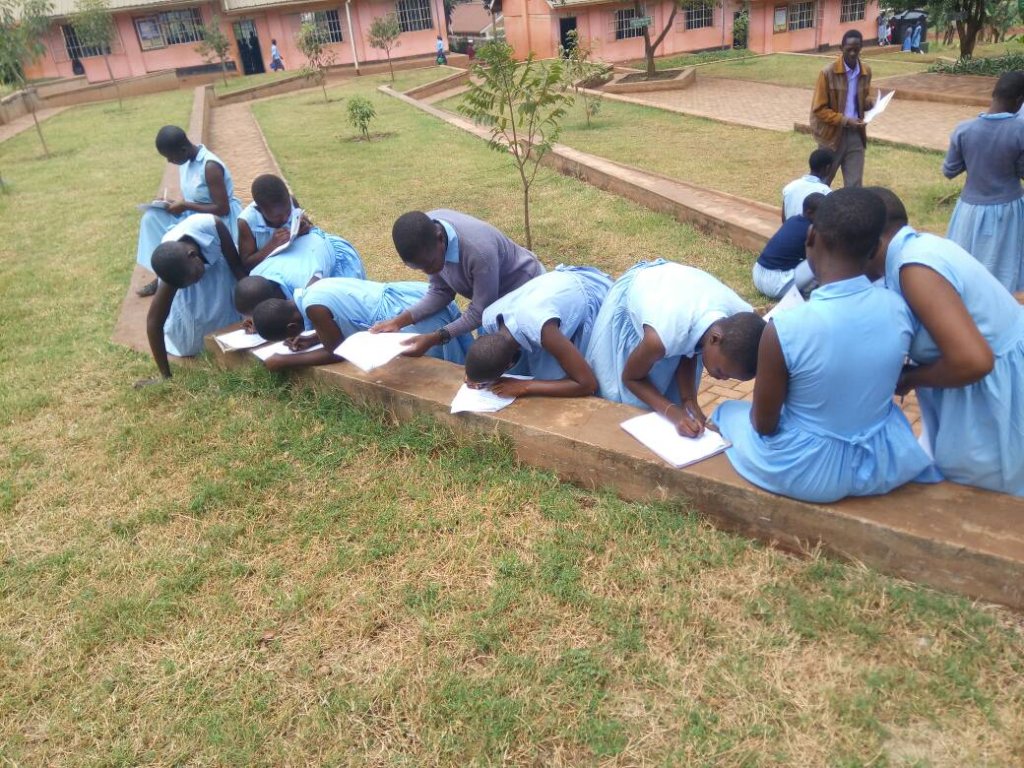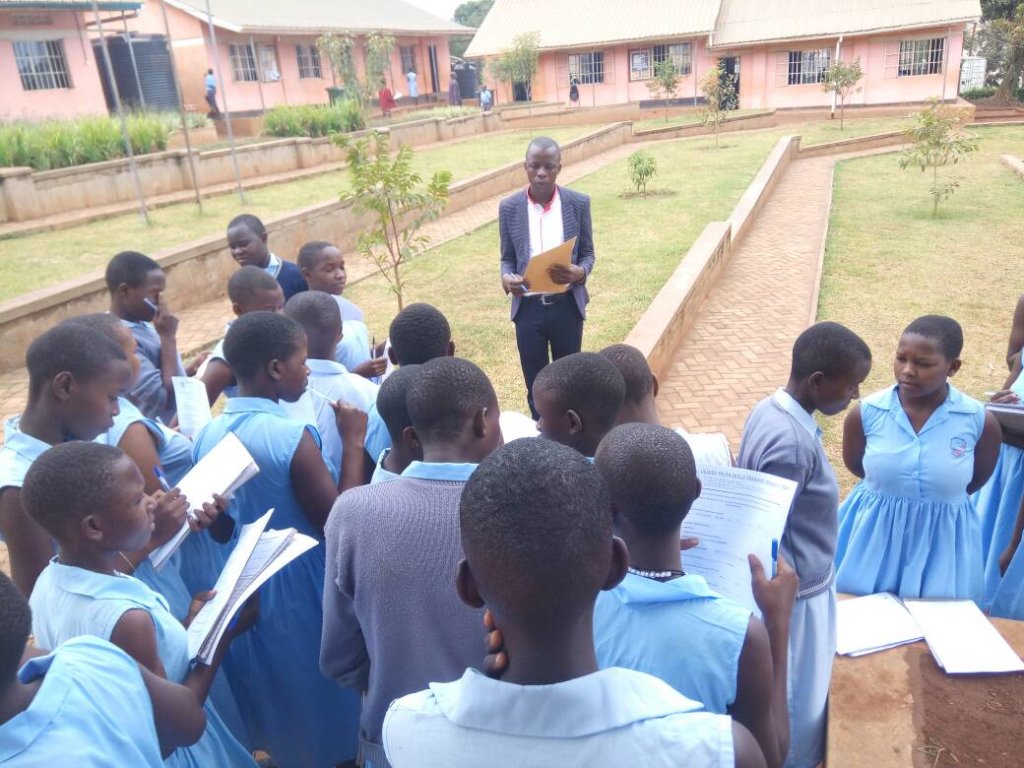 Attachments: