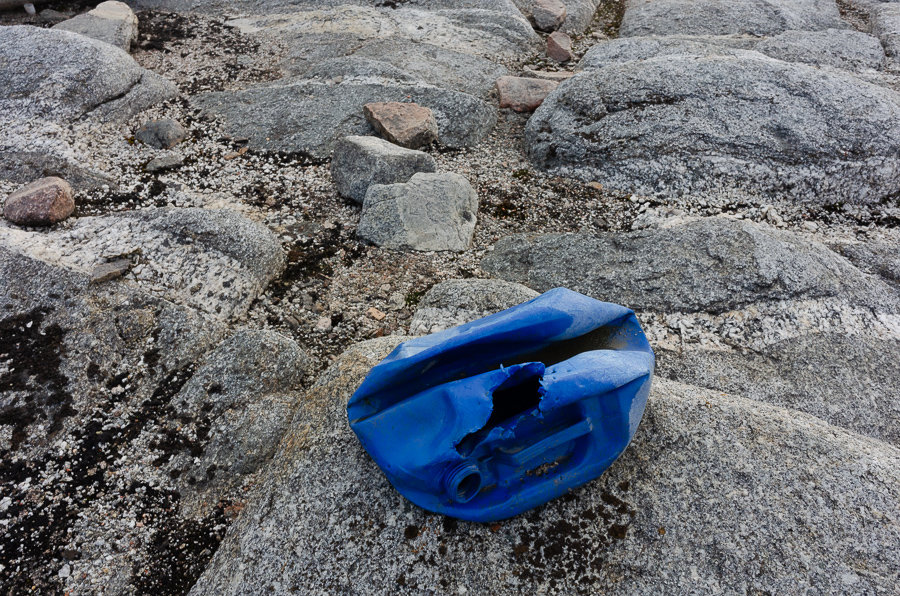 Dear Donors,
Since the successful conclusion of the expedition, the Polarquest2018 team has been busy organizing dissemination events in Switzerland and Italy, taking part in TV shows and working on TV documentaries, while our team of scientists has been analyzing the data from the scientific campaign in the Arctic. All these activities are featured on our latest report to GG donors last November, our website www.polarquest2018.org and related social media.
In the current report we have the pleasure of providing you with advance information about the scientific results of the campaigns carried out on board Nanuq during the Polarquest2018 expedition in the high arctic, up to the edge of the North Pole iceshelf, at the record latitude of 82°07'N.
- MEASURING COSMIC RAY SHOWERS NEAR THE NORTH POLE
The Polarquest2018 mission started on the 22nd of July 2018 from Isafjordur (Iceland) and ended on the 4th of September in Tromsø (Norway), after sailing for about 3500 NM. The POLA-01 cosmic ray detector, on board Nanuq, took data almost continuously, integrating at the end about 861 hours of data with a global efficiency of about 91%, with small breaks due to various reasons (main power down, difficult weather conditions, detector reset, etc.). POLA-02 and POLA-03 were functioning during the whole period, with essentially 100% efficiency. In total, more than 110000000 tracks per detector were collected. Data from POLA-02 and POLA-03 could be verified and analyzed online by the students in Nesodden and Bra. This was not possible with POLA-01 because an Internet connection was not available onboard. Instead, all data was regularly reconstructed and stored on Nanuq, checked by the scientist on board, and a small set of trending information was sent daily using a satellite phone to allow a more precise verification by the experts. Overall, the PolarquEEEst experiment successfully collected data on cosmic rays between 66° and 82° N latitudes, a region with, up to now, very few measurements AND UNEXPLORED ABOVE 79° LATITUDE N. The detector performed excellently, despite the tight constraints imposed by its integration inside a sailing-boat. The choice of involving high school students in this experience received great enthusiasm and interest and proved, once more, the success of the idea to combine a physics experiment with a science dissemination program, as done for the first time by the EEE project of Centro Fermi. All the data is presently stored at INFN-CNAF computer centre and is available also for all students in the standard EEE data repository, via web access.
READ THE FULL REPORT AND FIRST SCIENTIFIC PUBLICATION HERE:
https://www.sif.it/static/SIF/resources/public/files/freetoread/sag34_5-6_free.pdf
Also attached CERN COURIER Article on these results.
- 3 D MAPPING OF UNCHARTED TERRITORIES ABOVE 80°N - AURORA PROJECT
The project (whose name stands for Accessible UAVs for Research and Observation in Remote Areas) consisted of a proof-of-concept of observations and geographical documentation in Arctic environments, conducted by low-cost drones, sensors and consumer-level software. Tests were carried out in different places, where specific survey and observation profiles could be tested. These spanned from qualitative observation and aerophotogrammetry, expeditive cartography, observations of landscapes in the thermal and near infrared. Attention was also paid to verifying the effectiveness of the equipment in documenting and story-telling Arctic environments. This was considered to be relevant in a region like Svalbard, currently in transition from being an anaecumenic context into being a space increasingly subject to settlement, usage and tourism. among the locations mapped:
- EXPEDITIVE AEROPHOTOGRAMMETRIC SURVEY OF VIRGOHAMNA, DANES ISLAND (DANSKØYA)
The place was the departure site for Andrée's (1897) and Wellman's (1906, 1907 and 1909) polar expeditions. Formerly a popular landmark for tourism, Virgohamna is now heavily protected and access to it is regulated. An expeditive aerial reconnaissance about the current state of the site was carried out by launching two drones from NANUQ.
- KAPP RUBIN AND NORD-KAPP - IDENTIFICATION ATTEMPT OF HISTORICAL CAIRNS
A series of drone flights was performed at both Kapp Rubin and Nord-Kapp in the attempt of spotting historical
"cairns" (small stacks of stones) associated to the Albertini expeditions (1928-1929) in both areas. Two cairns were
video-recorded on the top of Nord-Kapp. In the area between Nord-Kapp, Kapp Rubin and Kapp Platten, the
research group carried out extensive surveys by on-foot search, observation of the shores from a dinghy, and by
aerial view by drones.
- SURVEY OF ALPINI ISLAND (ALPINIØYA)
The "Isola degli Alpini" was officially discovered in summer 1928 by Italian Royal Army officer Gennaro Sora, of the Alpine Corps. He and fellow Arctic explorer Sief van Dongen were travelling through northern Svalbard in search for the survivors of airship ITALIA. Alpiniøya is a small rock formation. Although it is completely depopulated and visited very rarely, the island appeared cluttered with plastic debris and waste. The latter was present in considerable quantity and, for the most part,
it could be interpreted as deriving from fishing activities. This form of pollution has been observed by PolarQuest 2018 in a large majority of the land area visited during the expedition north and east of Svalbard.

See full report in the attached FULL EXPEDITION REPORT
- MICROPLASTIC AND PLASTIC SURVEY UP TO THE EDGE PF THE NORTH POLE
A floating microplastic sampling programme was carried out, both during the first leg of NANUQ's voyage (Iceland-Greenland-Svalbard), and during the second (circumnavigation of Svalbard). The project was directed by the Institute of Marine Sciences of the CNR (ISMAR) under the supervision of Dr. Stefano Aliani. The observations on board of NANUQ were carried out by
two young operators, environmental activist Safiria Buono (age 19, Italy) and co-skipper Mathilde Gallinelli Gonzalez (age 22, Switzerland). MANTANET towed at low speed by NANUQ during a sampling operation. A sufficiently fine net can effectively
capture microplastic fragments. The samples were preserved on board (no fridge needed, thanks to temperature close to 0°C at all times) and transferred for laboratory analysis to allow for the study of the distribution and characteristics of this form of pollution. A graduate student has been identified to contribute to the samples analysis in the lab as of April as her Master's thesis subject. The following is the list of GPS coordinates where the sampling have been carred out:
78°53.73'N 11°16.46'E
79°29.19'N 10°36.96'E
80°33.63'N 20°26.26'E
82°06.90'N 25°31.27'E
80°13.45'N 27°57.77'E
79°37.53'N 26°40.90'E
78°32.68'N 23°09.36'E
77°18.45'N 8°02.97'E
67°26'N 23°19'W
69°28'N 22°47'W
71°51'N 0°27'W
70°43'N 21°13'W
71°08'N 20°09'W
71°53'N 16°40'W
72°57'N 12°52'W
72°57'N 12°52'W
73°18'N 11°35'W
74°07'N 09°05'W
75°26'N 02°46'W
75°53'N 00°33'W
76°23'N 03°45'E
76°23'N 03°45'E
76°50'N 07°14'E
77°17'N 10°49'E
78°58'92N 11°16.78'E
79°33,81'N 10°40.09'E
80°34'73N 20°53.36'E
82°05'49N 25°27.36'E
80°10'19N 27°57.33'E
78°27'76N 22°48.81'E
77°11'74N 17°47.46'E
82°05'08N 25°28.23'E
80°08'56N 27°52.98'E
78°28'81N 22°53.36'E
77°11'74N 17°47.46'E
77°38.760'N 10° 26.288'E
76°26.288'N 13°56.907'
In the meantime, both the project leader and the scientific expert have taken part in TV shows to spread information about the plastic pollution in the world oceans and encourage everyone to stop single use plastic NOW without waiting for official regulations. See extracts from the TV shows in the Polarquest2018 website/media gallery, at the following links:
- https://www.facebook.com/Polarquest2018/videos/2322644744453333/
- https://www.facebook.com/Polarquest2018/videos/389587384927594/
- https://www.facebook.com/Polarquest2018/videos/1197506710425704/
More on microplastics in a couple of months and thanks for your faithful support!
On behalf of the Polarquest2018 team
Paola Catapano
Sceince Journalist at CERN and Polarquest2018 project leader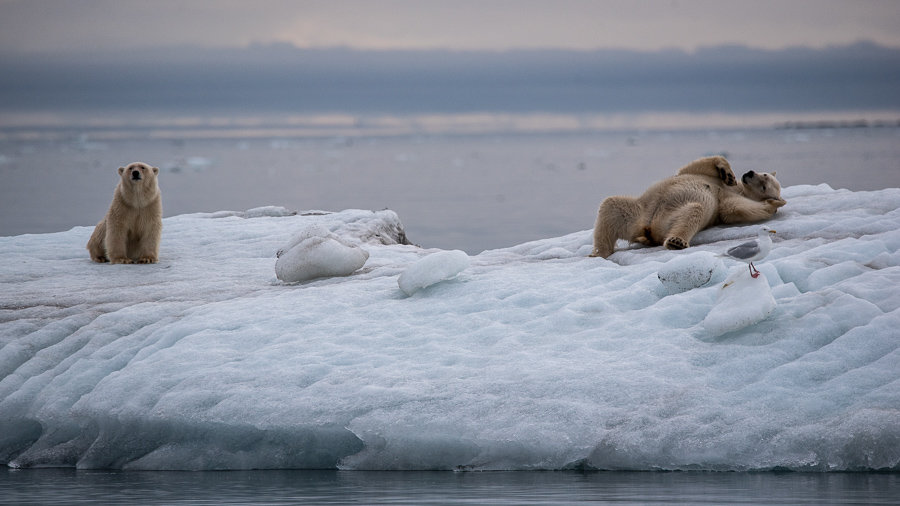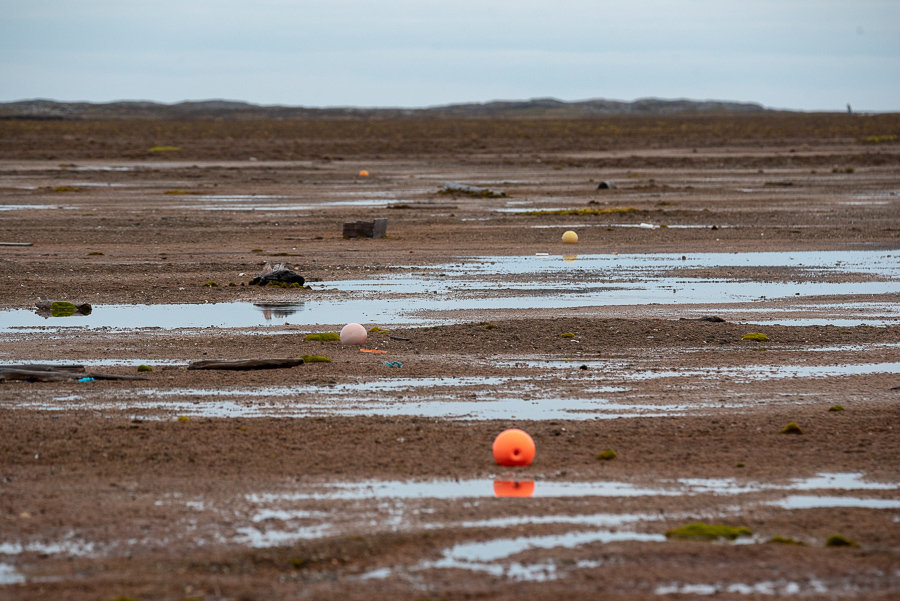 Attachments: