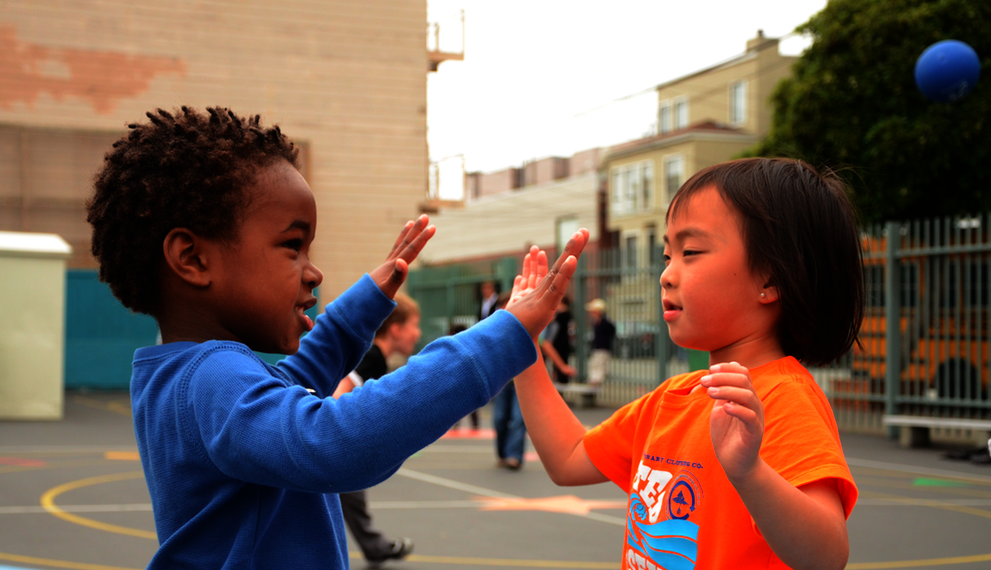 One of our coaches shared this story with us and we'd love to share it with you!
Getting a junior coach program to run smoothly and successfully is not an easy feat. I would say that I will always have work to do in this area because I know that all of the junior coaches I work with have loads of potential, and I know that they can achieve great things if they just put their minds to it. They tell me all of the time when I check in with them that they want to be leaders, and they want this program to run well. However, I think part of the barrier is not knowing what each recess will bring, and not knowing if the students will respond well to them being there. It is an unpredictable thing, but I tell them all of the time that they can do it. They just have to be patient and willing to step out of the comfort zone to get the job done.
Part of what makes this program difficult is that you are working with so many different personalities. Some junior coaches are so eager that it takes very little coaxing to get them to hop in with students they don't know and lead a game. Others are very reserved, and the mere thought of being in charge is frightening. Then I have to remind myself that even these students who aren't as willing to get out there on the recess area signed up for this opportunity for a reason. They wanted this responsibility, and they wanted to be a leader, they just aren't quite sure how to go about it.
Through trainings and recess, I have seen a lot of my junior coaches grow and become confident in their abilities. I have enjoyed watching them hop into games at recess and get them running without a hitch. It is a pretty incredible sight to see, and there is one instance I can recall that really brought a smile to my face.
One of my junior coaches who was out during the 1st-3rd grade lunch recess came up to me while I was working on getting Mountains and Valleys started up and asked if he could run it. I was so taken aback and a little timid to take him up on his offer because this game was brand new to the black top and I wanted it to stick. Of course, I told him yes, but I stood by and watched as he helped the students get into teams and explained the rules. After a little while, he came over to me while the game was in full swing, and said, "Coach, go check on some of the other games. I got this."
I am pretty sure I almost cried right on the spot. It was an incredible thing to hear because this junior coach had not really stepped up before, and to hear him send me on my way and be so confident in what he was doing was truly incredible.
So with that, I walked away wondering if he would rise to the challenge and keep students playing the entire recess. When I walked back close to the end of recess, I could still see children playing Mountains and Valleys and loving it! In that moment, I could not have been more proud to be a Playworks coach and have a junior coach program because it showed me that what I am doing here is working. Even if I can't see those kind of changes every day, I know that they are possible, and I know that I have the ability to inspire young leaders to do remarkable things!