Project Report

| Jul 28, 2017
Growing the Game with the University of Illinois and Nicaraguan National Team
A key element to Soccer Without Borders' programming is using soccer to bridge cultural differences, opening up a space for cross-cultural connection. As we prepare to host a group of 15 visiting high school students from the U.S. next week at our program in Nicaragua, we've reflected upon our most recent experience from hosting another group: The University of Illinois Women's Soccer Team.
This Spring, the University of Illinois Women's Soccer Team joined the Nicaraguan Women's National Team (FENIFUT) and Fútbol Sin Fronteras—Granada (FSF) in a 10 day, 2 city event focused on promoting and expanding opportunities for women and girls playing soccer at all levels of the game. The University of Illinois stepped into a big month for FSF and the National Team. With the second season of FSF Granada's secondary-school league in full swing, known locally as La Liga Escolar, and the National Team's preparations for the upcoming Central American Cup, both groups were gearing up to compete in their respective tournaments.
As first-time visitors to Nicaragua, the University of Illinois players and coaches, were thrown into a number of new experiences, from getting to know the culture and country of Nicaragua, to assisting the FSF staff in delivering our daily youth programming, to training alongside and competing against the Nicaraguan Women's Team in preparation for each other's coming seasons. Throughout the week, the efforts of each group targeted all tiers of the game; coaching girls ages 6-18 in Granada, many of whom are playing on their first team, as well as sharing knowledge and practice methods through joint sessions with the national team in Managua.
The week kicked off with 3 days in Granada, where the University of Illinois players got to know our FSF community through daily after school practices and team-building activities, as well as visiting local school gym classes, introducing the game to more girls. From there, the team journeyed to Nicaragua's capital city of Managua for two international friendlies. Between these showcase matches, the teams practiced jointly, inviting local club and premier league coaches to observe.
To wrap up the week, the team returned to Granada to rejoin daily programming with FSF teams, taking time to reflect on the experiences of being an elite athlete in the US compared to the experience of their national team peers in Nicaragua. In a role reversal, the Illinois players changed from players to spectators, cheering on the FSF girls during the playoffs and finals of La Liga Escolar in Granada. When asked about their experiences, FSF's Program Director Veronica Balladares and Illinois' Katie Murray had this to share:
"Illinois transmite el sentimiento de Familia sobresaliendo los valores e integración a la familia." ("Illinois conveys the feeling of Family by standing out in values and integration into our familia.")
- Veronica Balladares, Co-Director of FSF Granada
"Nicaragua was an unforgettable, once-in-a-lifetime experience. Hearts were touched, friends were made, and new perspectives were obtained, all while sharing our love for soccer."
- Katie Murray, University of Illinois Women's Soccer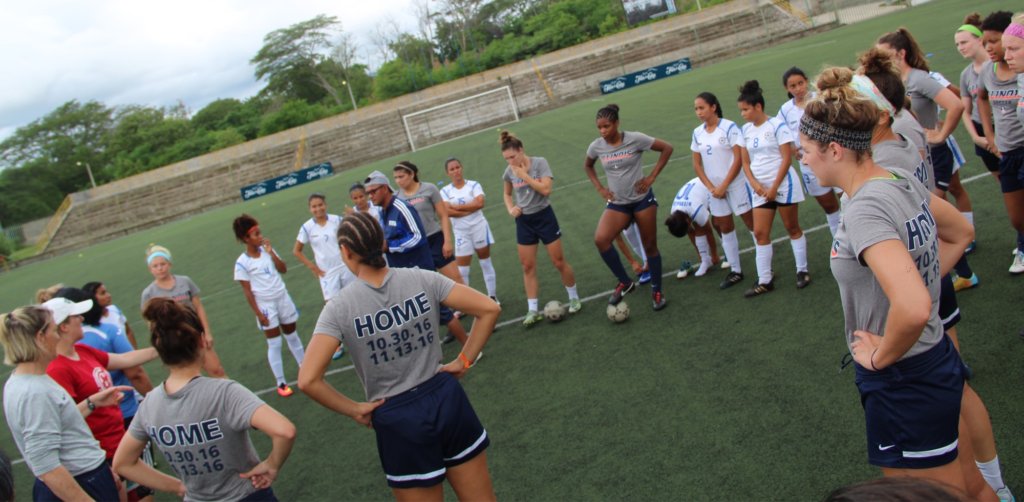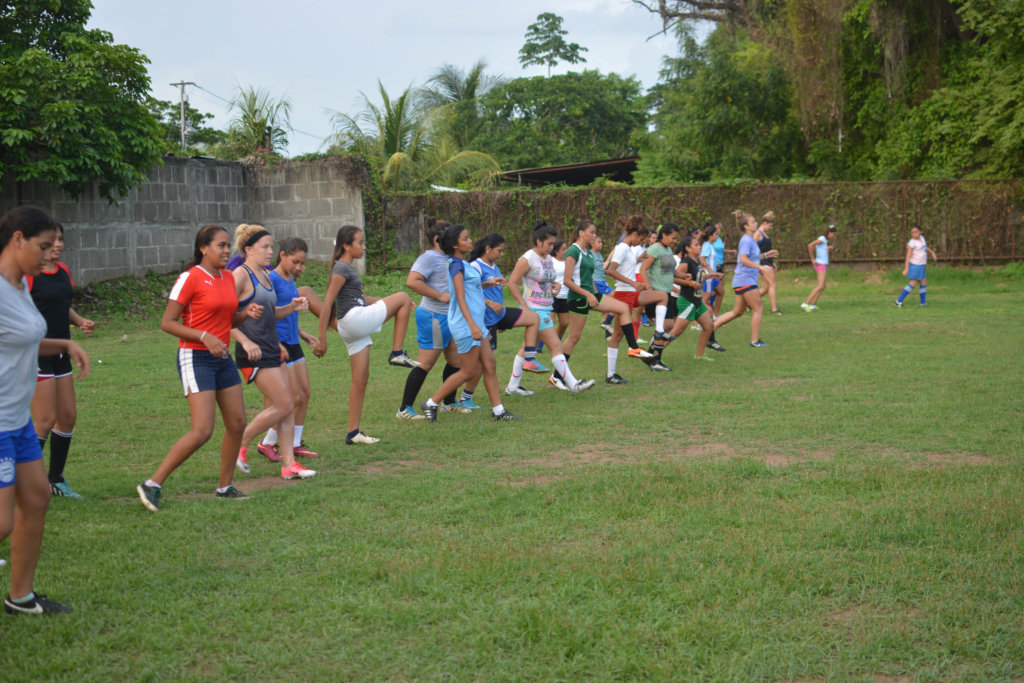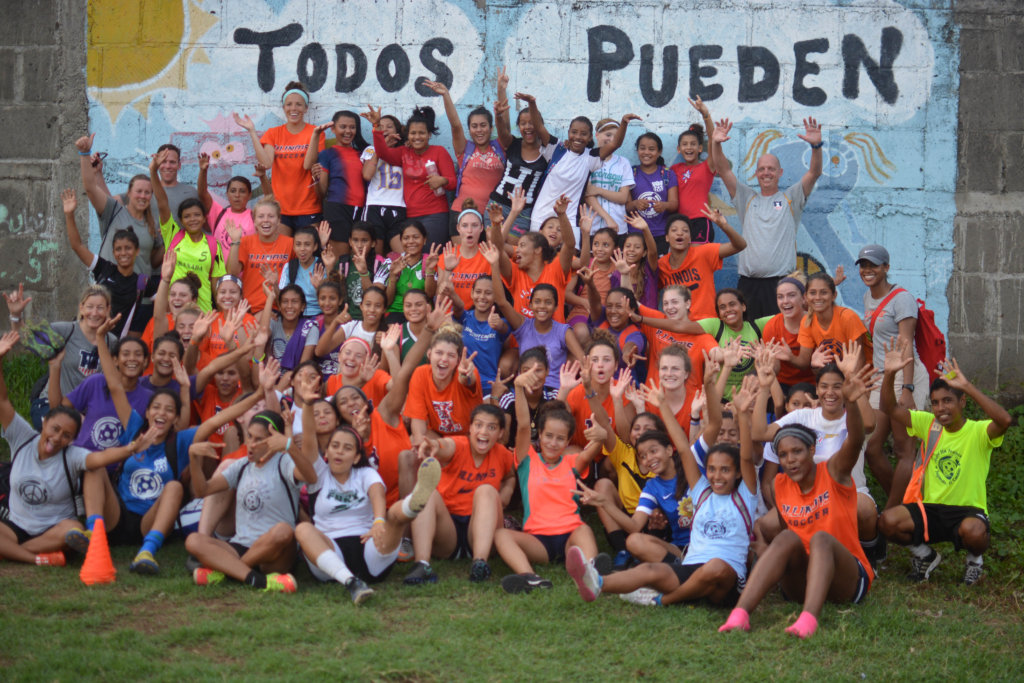 Links: