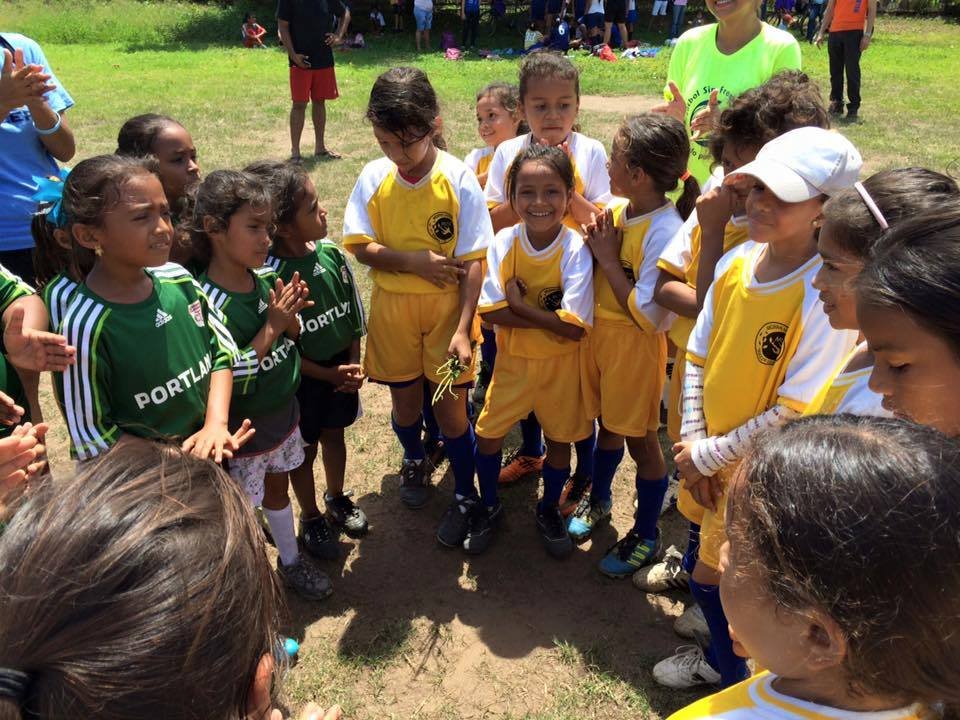 As we look ahead to an exciting 2016 with new growth and opportunities, please join us in celebrating some of 2015's top moments...moments you have made possible through your support:
Top 5 of 2015:
5. Expansion to La Villa: Our newest program location took shape in early 2015 and has grown leaps and bounds since then, with two new girls' teams now operating weekly in La Villa. This site will increase the number of weekly hours availalbe in 2016, and already had its first participants qualify for secondary school scholarships!
4. Copa De La Paz: While the Women's World Cup in Canada was the year's pinnacle event in women's soccer, SWB Nicaragua continued to build on its own cup: the Peace Cup. Eighteen teams from 4 Nicaraguan cities came together for the largest annual community girls' soccer tournament in the country.
3. National Team Support: For the first time since 2009, a member of the SWB family was selected for a Nicaraguan National Team! Valeria, one of our goalkeepers, made the final roster of the U-17 national team and traveled to Guatemala to represent her country. In advance of the tournament, a select team of SWB players competed against the U-17 national team in a friendly match to help their preparations. We are thrilled to continue to work with the Federation to support the growth of girls and women's soccer across the country.
2. Education Program Continued Expansion: We announced early in the year that 86% of our participants advanced from one grade to the next from 2014 to 2015. While only 56% of students who enter primary school even reach 6th grade, at FSF our girls are working hard to not only finish primary, but advance through secondary school and beyond. In 2015, the education program continued to expand its support with 28 scholarship recipients, 7 new computers, hundreds of school supplies distributed, a leadership council formed, and multiple future-focused workshops throughout the year. We are looking forward to expanding the program further in 2016 with the addition of an "ultimo año" workshop series, computing classes, and preparations for university scholarships.
1. Nicaraguan Co-Directors Take the Reigns: In January, Cesar Morales and Veronica Balladares became our first-ever Nicaraguan Co-Directors. With a combined 11 years of experience with SWB, they certainly put their stamp on the program, overcoming new challenges and building new partnerships that lay the foundation for future growth.
Links: