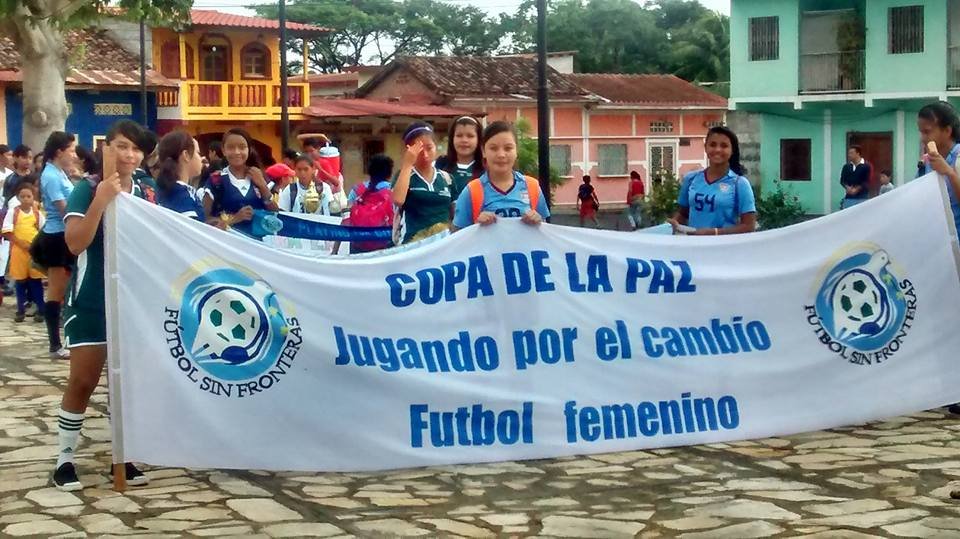 This week in New York, the UN Summit for Sustainable Development will officially transition from the Millenium Development Goals to the Sustainable Development Goals (SDG). The SDG's mark a huge step forward in the international commitment to achieve gender equality, pushing countries to do more than they've ever done before not just for women, but also an explicit mandate to empower girls.
While conversations in New York represent equality efforts at the highest level, at Soccer Without Borders Nicaragua we are a part of this effort every day. Our program expands the realm of possibility for girls, transforming what is viewed as a male space into one where girls hold equal respect and value.
Earlier this week, in celebration of the International Day of Peace, SWB Nicaragua held its annual "Copa de la Paz" (Peace Cup). The tournament redesigns a typical competition to reward not only soccer outcomes, but also promote community-building, conflict resolution, and healthy, peaceful competition. It has grown to become our biggest event of the year, with girls from Managua, Matagalpa, Tipitapa, and all over Granada participating. To a bystander from a country where girls' sport participation is common, it might look like any other tournament: teams cheering, parents clapping, coaches directing, and goals being scored. Its existence, though, has been years in the making. To get here, we've addressed barriers to access, earned parent buy-in, advocated for equal facility space, challenged assumptions about girls' ability as athletes, and- perhaps most importantly- invested in building the confidence of the girls themselves to stand on such a public stage with pride.
Our International Team Leader Jess Lopez shared her reflections on her first-ever Peace Cup experience (excerpt- read the full reflection here):
"I've been finding it extremely difficult to put the magic of the Copa de la Paz– the only all girls youth soccer tournament in Nicaragua– into words....The girls dream of this day year round, and the emotion and excitement of the event is something that they will surely hang onto until the seventh edition in 2016. Due to the fact that there are no girls leagues here, these are some of the girls' only "meaningful" games of the season. I don't think I was fully aware of the significance of the event, nor of the weight of this fact, until I saw Rossmary, one of the members of my team, score a goal in the closing minutes of the final to put Fenix ahead 1-0. She ran over to her teammates– on the verge of shedding a thousand tears of joy and pure elation– and gave them the most genuine, heartfelt hugs I've ever seen. All of those days of practicing under the scorching sun were worth it to see her beaming smile.
All 18 teams walked away from the Peace Cup sharing the hopefulness that comes from playing for change and promoting peace through sport and friendship. Not only this, they left with the satisfaction that they had effected a positive change in their local community; seeing the droves of people that came out to support them and watch girls soccer– including players from the local men's league who provided additional help as referees– solidified the sentiment that girls can do much more than household chores, cleaning, cooking, upholding traditional roles. Each and every one of these incredible young women is a trailblazer for her efforts to break these molds and go beyond societal norms that have been set in stone for decades.
Read the full reflection here!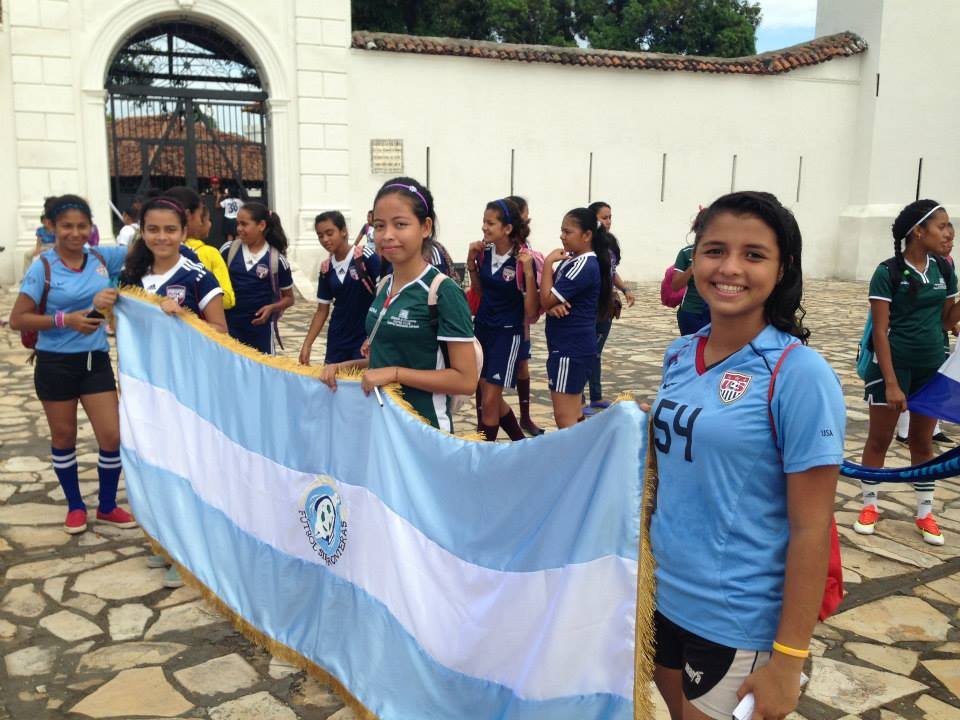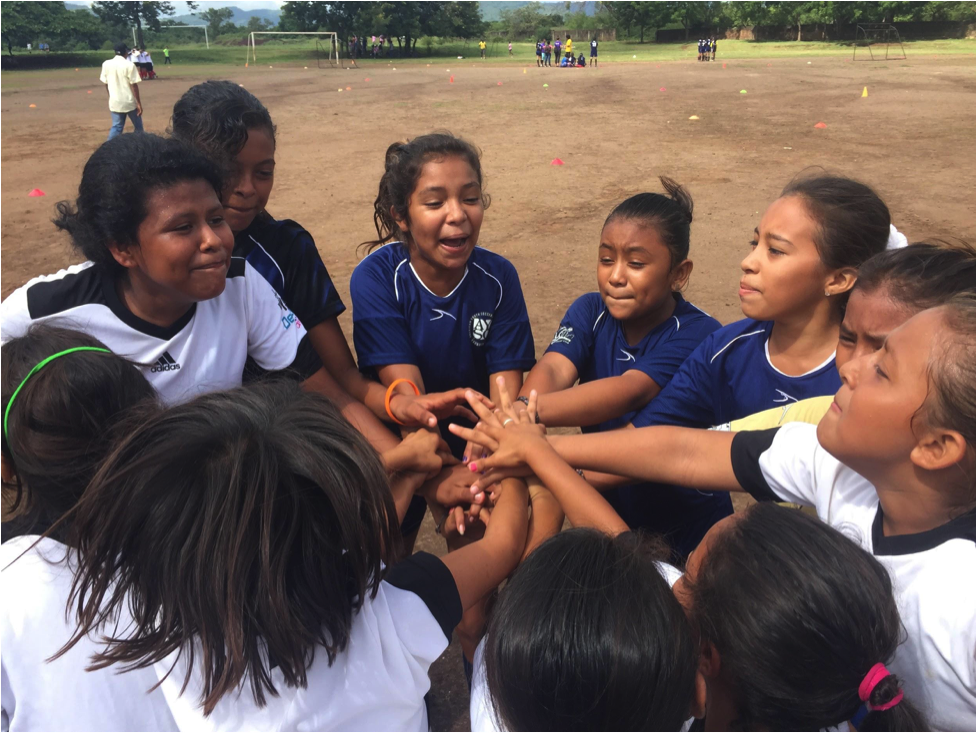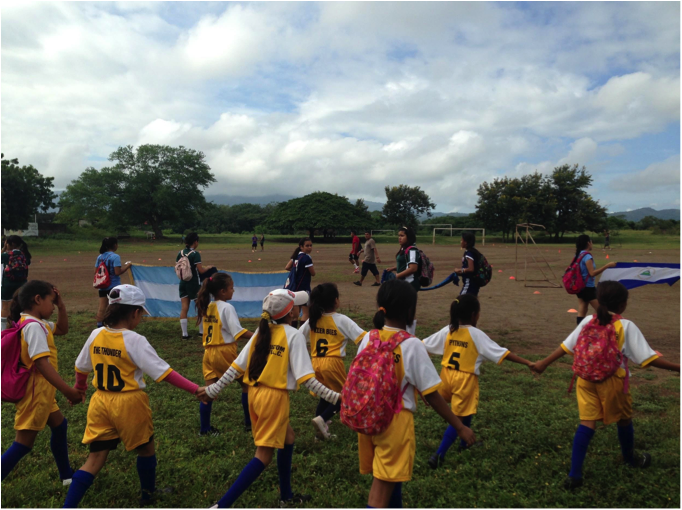 Links: