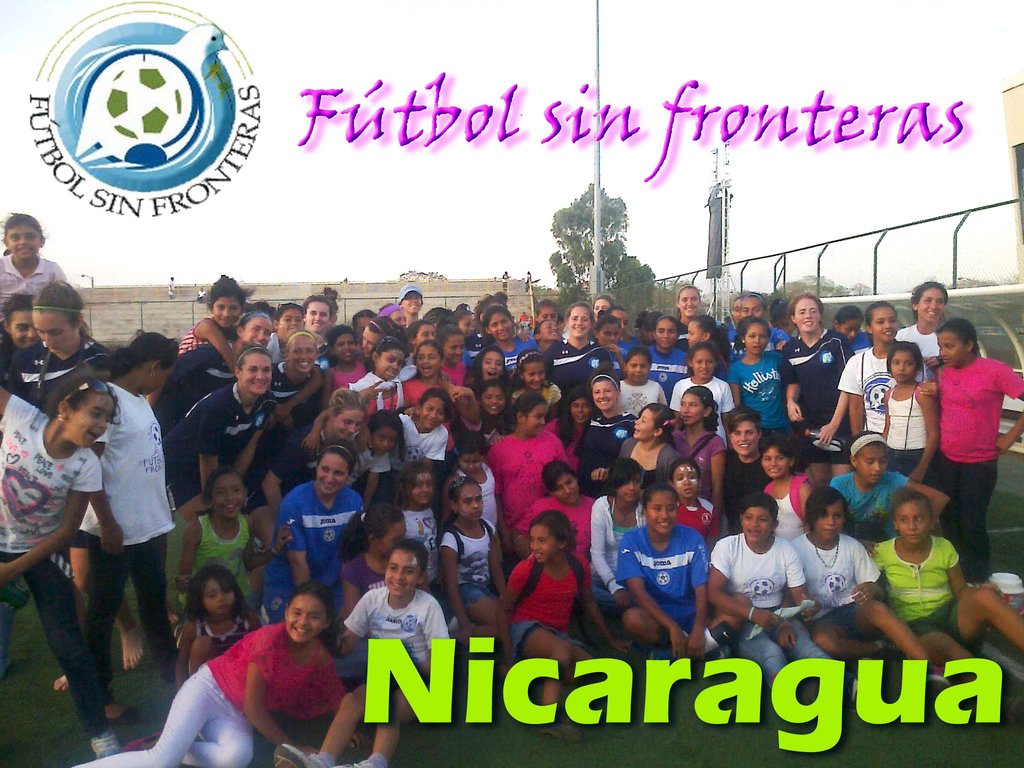 Soccer Without Borders is teaming up with the U.S. Department of State's Bureau of Educational and Cultural Affairs ("ECA") SportsUnited Division this summer for the second phase of the Inter-American Women's Soccer Exchange ("Exchange"). In February, a team of recently graduated U.S. Women's NCAA soccer players headed to Central America for the first phase of a two-way exchange between Nicaragua and the United States. Players and coaches traveled to three Nicaraguan cities, leading a series of skills and coaching clinics, as well as competing in two showcase games against the Nicaraguan U-20 Women's National Team. As a part of the ECA SportsUnited Grants Program, the second phase will bring Nicaraguan coaches and leaders to the U.S.. This Exchange builds off of the relationships formed throughout our five years of program-building in Granada, and during phase one, to empower coaches and national advocates of girls' soccer in Nicaragua.
In partnership with Soccer Without Borders Boston and with the support of the U.S. Embassy in Managua, phase two of the Exchange kicks off on June 19th in Boston, MA. The Exchange participants are an impressive group of coaches, players, and leaders hailing from all levels of Nicaraguan girls' and women's soccer. With representatives from public schools, SWB Nicaragua, FENIFUT, and the Nicaraguan Women's National Team, Exchange participants are well-positioned to make a significant impact on the future of girls' soccer in their home country.
This phase will expose the Nicaraguan coaches to multiple aspects of American culture and sports infrastructure, including the American university system and collegiate sports at Dartmouth College, recreational youth sports at camps run by Challenger Sports and MTW Coast Soccer, a sports-based youth development program at SWB Boston, and professional women's soccer at a Boston Breakers practice and game. Throughout their time in the US, participants will learn key skills in facilitation, coaching, technology, and program design. They will also design an action plan to take home, implementing their ideas to expand and strengthen their local organizations and promote the growth of girls' soccer in Nicaragua.
Follow the Exchange on Facebook or read more on the website!
More about the Bureau of Educational and Cultural Affairs' SportsUnited Division: The Bureau of Educational and Cultural Affairs' SportsUnited Division leads the U.S. Department of State's international exchange efforts to bring the global community together through sports. Under its International Sports Programming Initiative, public and private U.S. based non-profit organizations may submit proposals to address one of four themes: Youth Sports Engagement, Sport for Social Change, Sport and Disability, and Sport and Health. Since 2002, the division has awarded 86 grants to U.S. non-profits to conduct programs in 57 countries around the world.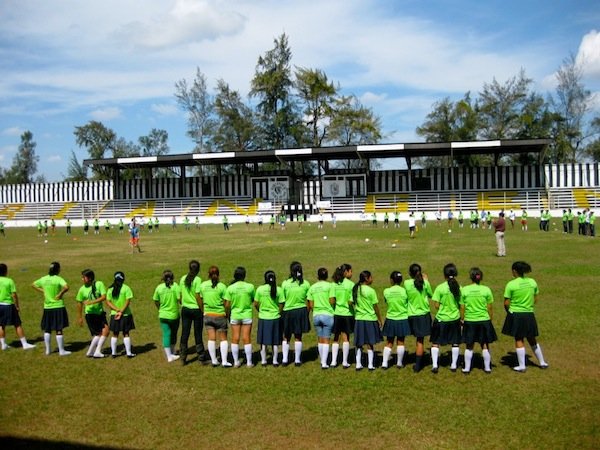 Links: