Project Report

| Sep 12, 2012
Celebrating the Olympics Across Cultures
Cultural Exchange is one of five Core Activities at every SWB program. For the second year in a row, SWB Granada hosted its "Sports-based Youth Development Seminar and Culture Exchange" in early August, bringing 12 high-school aged students from across the United States to Granada to spend a week immersed in the culture of Granada, and the community of SWB. The week provided a chance for our older SWB participants to meet and befriend youth their own age, and our younger SWB participants to meet some fun new coaches. Fittingly, the theme of the week was "Los Olimpicos" as the London Olympics had just kicked off as the group arrived.
This was the tenth such week-long immersion trip that SWB has facilitated in Granada, and the ninth for me personally. The time in between each of these trips is the true meat of the program: girls committed to one another, to their coaches, and to their teams four days per week, every week. With each new group that visits, however, they get to show off their hard work and progress to a new audience, and welcome new members to the SWB family.
The high-schoolers' week involved four components: Peer exchange, Soccer (Playing and Coaching), Nicaraguan Culture, and the Seminar. Each of these was woven into the schedule through activities in a variety of forms, we danced, coached, played, discussed, cooked, reflected, questioned, walked, and toured.
Simultaneously, the new SWB season was kicking off with an Olympic theme. We were all curious to what extent the girls knew about the Olympics, and other sports in general, but were pretty confident they would embrace the spirit, represented by colors, competition, and collaboration. We started the week with an Opening Ceremony followed by the Olympic pledge, division of teams by continent, and a three floor non-soccer Olympics, with Team events on the first floor, Field events on the second floor, and Track events on the third floor. Each of the five teams chose representatives to complete the events on each floor. As one 9 year-old participant crossed the finish line for the marathon (26.2 back and forths across the room), dripping with sweat, I watched her swell with pride. She couldn't wait to get home and tell her Mom she had run her first marathon, a distance she estimated was "casi cinco millas (about five miles)." Just a slight over-estimation, but she earned it!
As the week went on, the inter-continental challenges heated up, culminating with a tournament on Saturday where teams received points for game results, team spirit and sportsmanship. Team Oceania, representing the black Olympic ring but choosing purple as their color for the week, took first place on the day and overall while Team Americas (blue Olympic ring) scored off the chart in team spirit on the day.
Overall, the week was an incredibly unique and special blend of shared culture through a mutual passion for sport. The feeling that I had as I boarded the plane to Boston, though, couldn't be attributed to any one activity, any one moment. Some kind of combination of it all, paired with the intangible feeling of being such a welcomed part of a community that had no precedent for what we were asking them to embrace, yet has opened its doors and its arms to SWB for nearly five years. It's the pride in a girl's eyes when she says "I'm a Mariposa", "I'm an Estrella". The confidence in Helen, a former participant and current coach, as she accepted a trophy on behalf of SWB in front of all men's teams in the first ever women's soccer league in Granada. These feelings all come together in this overwhelming feeling of appreciation for all the people who have invested so much in creating this space, but also in finding a way to truly exist across borders, across differences, with people so different from themselves. Both sides have invested so much in that; investments of patience, of time, of resources, of explanations, of reserved judgement, of missed sleep, and about a million gallons of sweat.
Thank you all for your continued investment in the community of SWB Granada; we look forward to checking in with you all again at the end of the Fall season!
All the best,
Mary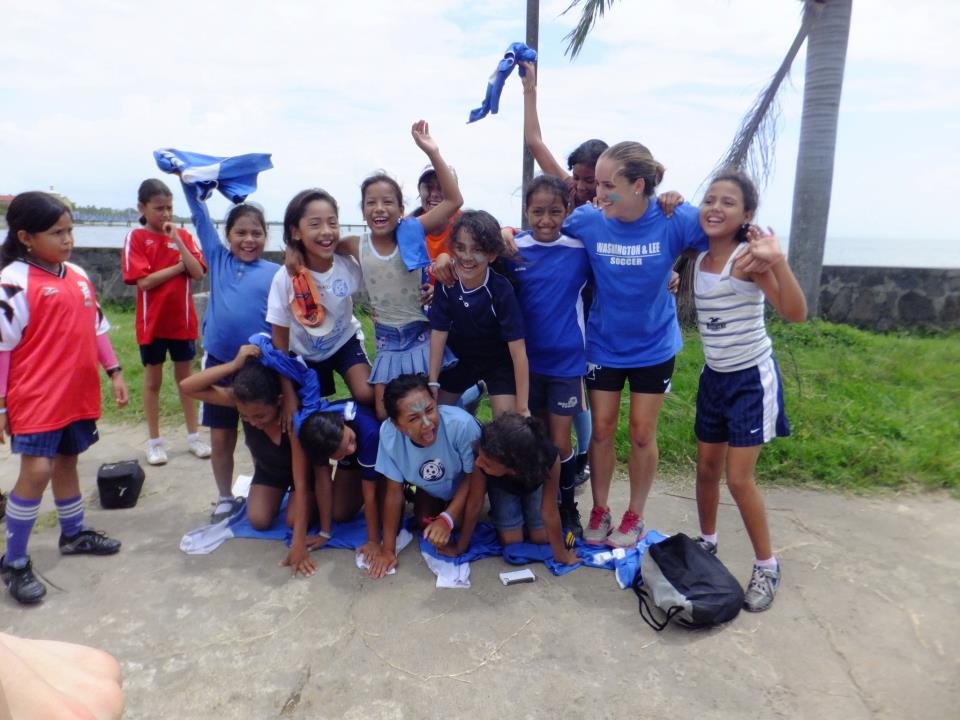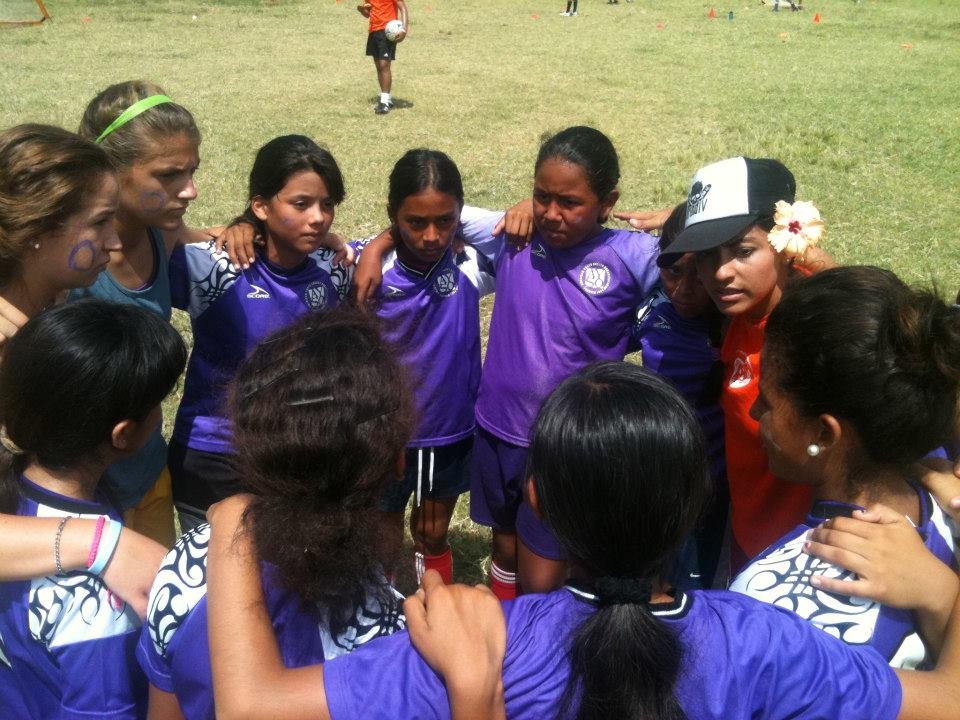 Links: