Project Report

| Mar 15, 2022
Supporting The Academic Potential Of All Girls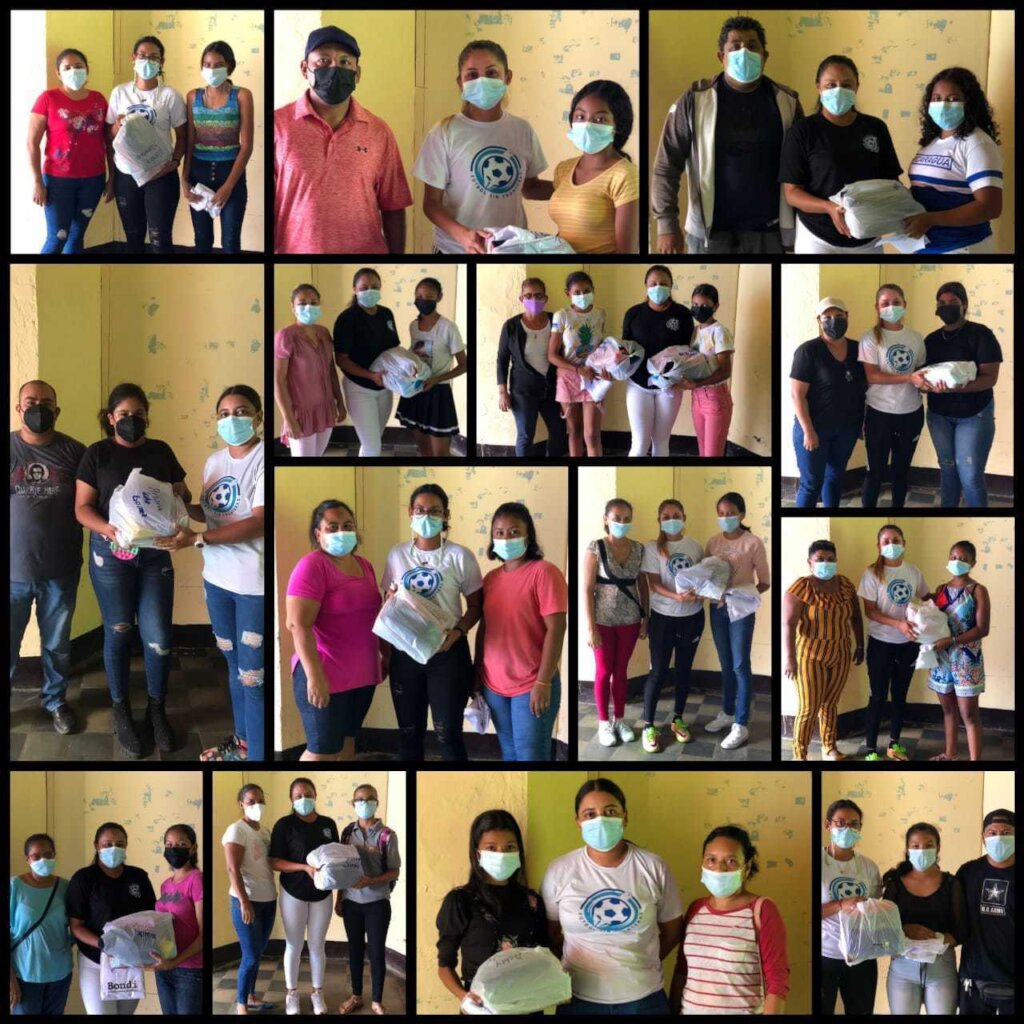 We are thrilled to announce that our Fútbol Sin Fronteras (FSF, Soccer Without Borders in Spanish) Education Program has awarded its annual scholarships for 2022, bringing our total to over 450 scholarships since the program began. The FSF Education program was established to facilitate positive secondary school outcomes for participants of Fútbol Sin Fronteras Granada through a system of financial, academic, and social-emotional support that empowers participants to overcome barriers to success. The FSF Education Program was launched in 2014 in memory of a student-athlete who exhibited humility, dedication to school and team, integrity, hard work, care for self and others. The program was established by his family to provide educational and financial support to girls in FSF who have dedicated themselves to learning, to their team, and to their futures.The education program works in tandem with soccer, leadership, and health activities to support girls to reach their full potential on the field and off.

Read the 2021 FSF Education Program report here>>
The 2022 school year in Nicaragua kicked off in February, awarding primary, secondary, and university scholarships to over 90 girls. With ongoing support from the Tom Pope Memorial Fund and Girls Rights Project, in addition to individual supporters, since its creation the program has now awarded over 475 scholarships. The combination of financial and academic resources supports girls to maintain an average academic advancement rate of 93% over the last five years in a context where nearly half of students in the general population do not advance to secondary school.
The FSF Education Program's scholarship provides not only matriculation and semester fees, but also school uniforms, school supplies, tutoring, access to computers and internet, and regular check-ins with school staff, parents, and students.
"Since my daughter joined Soccer Without Borders, she has experienced significant changes in her life to the point that the teacher at her school comments that she has become more sure of herself, social, and participatory in class. I thank Soccer Without Borders because it's the only organization working with girls that creates a safe space where they can raise their voices."
-Taymara S., participant parent
Felicidades to all of the 2022 scholarship recipients!
The FSF Scholarship provides...


Links: