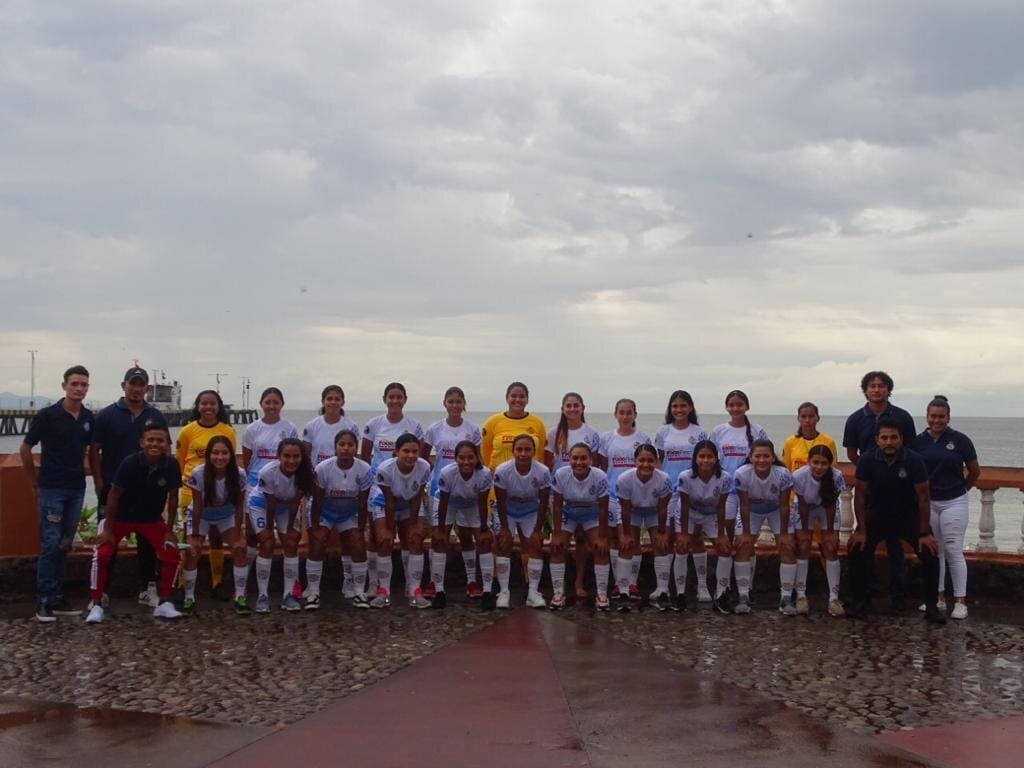 Dear Friends,
As we close out 2021, we are sending gratitude to everyone who has supported our efforts to provide safe and positive spaces for the girls of Fútbol Sin Fronteras (FSF) amidst difficult times. The resilience of our participants, the hard work of our staff, and the investment of our community of supporters enabled us to keep innovating, responding, and expanding our work. This includes:
1. The FSF Education Program: Since its creation, the Fútbol Sin Fronteras (Soccer Without Borders) Education program in Nicaragua has awarded a total of 386 scholarships, including 359 secondary and primary school scholarships and 27 university scholarships. In 2021, the program also distributed 1382 units of food and basic needs support. Read more about this program and its 2021 impact in this report.

2. Reaching new communities: In partnership with Plan International and Women Win, FSF coaches continued to lead coaching clinics across Nicaragua, advancing gender equity on and off the field of play. Our strength in coaching was complemented by the entire FSF staff earning their CONCACAF D Licenses this year. Read more here.

3. Expanded partnership with Capelli Sport: After a two year partnership in the USA, Capelli Sport has renewed and expanded its partnership with Soccer Without Borders to include SWB NIcaragua, becoming the official uniform and apparel provider of SWB globally. Read the announcement.

4. 2nd Division Team Launch: Though competitive soccer is not our focus, as the only soccer organization for girls in Granada, our participants, coaches, and graduates are some of the most talented players in the country. This Fall, we were invited by the Nicaraguan Football Federation to enter a women's team into the 2nd division representing the department of Granada. The team, made up nearly entirely of FSF coaches and alumnae, sits atop their division currently and has garnered a strong following in the city. Follow the team on Facebook.

5. Regional leadership: SWB Nicaragua staff will share their experience and expertise as facilitators of the new SOMOS Equidad Global Goal 5 Accelerator in Latin America. With participating organizations from Mexico, Costa Rica, Chile, Peru, Uruguay, Colombia, and Ecuador, the project not only seeks to empower girls on the pitch but also aims to break down societal mechanisms that contribute to gender inequalities at large. Read more here.

There is still time to support SWB Nicaragua in 2021 with a donation to our
Play It Forward Campaign.
Thank you for your continued support and we look forward to an outstanding 2022!