The last few months have been exciting at Fútbol Sin Fronteras, with the launch of a new Mixed Youth League, the U17 team playing in Nicaragua's U17 National Women's Tournament, to CONCACAF licensing for all head coaches.

Fútbol Sin Fronteras Launches New Mixed League
Fútbol Sin Fronteras Nicaragua has been serving girls in Granada for over 13 years, providing leagues, clinics, community events, and academic support. Now, with the launch of the new Liga de Menores Mixtas (Mixed Youth League) those services are being extended to even more youth in the Granada area. In particular, this new endeavor is being used to serve the youngest girls and boys in Nicaragua, for whom there are very few leagues and opportunities for game play.

The new league formally launched on June 12, 2021, and will host games every Saturday morning for both U8 and U12 participants. Through this, FSF is hoping to bring together the entire community in Granada and create a supportive space where youth can play soccer and other family and community members can watch. Perhaps most importantly, though, this is a space where young people can learn the importance of gender equity through sport alongside one another. A mixed league is a powerful way to create a basis of understanding gender equity for both boys and girls at a young age.
"It is important that from a young age kids realize that girls have the same skills, abilities, and capacity when it comes to soccer," said FSF Head Coach Francisca Alvarez. "That girls possess the talent, strength, and wisdom to do any activity or achieve any goal that they set their minds to."
The league is spearheaded by Francisca Alvarez, an alumna of FSF who saw that there was a gap in serving youth of this age in Granada. She'd received feedback that many younger kids wanted to participate in games, but there was no structure in place for them to do so. Together with her colleagues, and with support from the Boreiko family, the Liga de Menores Mixtas, or Mixed Youth League, was created.
Every September, FSF hosts the Peace Cup, one of the largest girls sporting events in the country. Historically, the youngest teams at the Peace Cup have had few other opportunities to play in games. This new Mixed League will serve as a complement to the Peace Cup, providing fun, healthy competition throughout the year.
"We want this project to continue throughout the year, and create a way to open and close the league every year," Alvarez said. "We want children to be encouraged to be a part of this family."
FSF Coaches Earn CONCACAF D Coaching Licenses
Soccer Without Borders is proud to share that all SWB Nicaragua/Fútbol Sin Fronteras (FSF) Head Coaches have earned their CONCACAF D Licenses and are now professionally certified and trained by the Nicaraguan Football Federation (FENIFUT).
"[Licensing] is important because it means we have support for the work we do in basic soccer coaching, especially since we want to hold a high level in girls' learning. Now coaches feel more confident in our knowledge," said Veronica Balladares, FSF Nicaragua Co-Director.
The licensing process took place over the course of three months, wherein coaches participated in classes over Zoom, along with reviewing coaching materials and completing assignments to enhance their skills. Coaches learned about theoretical, socio-emotional, and physical aspects of coaching, and then practiced applying that new knowledge to practice and game plans.
"The main objective is to give women the opportunity to obtain their national license for free so that they are the ones who lead the women's teams here in Nicaragua," said Dalila López Sánchez, Women's Soccer Director at FENIFUT.
As women's professional soccer expands in Nicaragua, CONCACAF licenses provide a great opportunity for coaches to become key parts of this evolving sphere, and even qualify Fútbol Sin Fronteras coaches to lead semi-professional teams.
"We have experienced rapid growth at the [women's] national level and we are strengthening the growth pyramid," Lopez Sánchez said.
The course trained coaches in scaffolding practices to meet girls where they are, and introduced coaches to evaluating the progression of activities to highlight individual and collective growth. These steps are allowing coaches to professionalize their teams and practices, which is exciting for coaches and participants alike.
"This is a way of seeing players with professional eyes, so that they can improve overall together and know how to improve either in a tactical or technical skill," said FSF coach Lisbeth Calderon.
Obtaining CONCACAF licences is a milestone for Fútbol Sin Fronteras coaches, and for women's soccer in Nicaragua as a whole. FSF coaches continue to be role models and industry leaders in creating opportunities for female leadership in the national soccer space.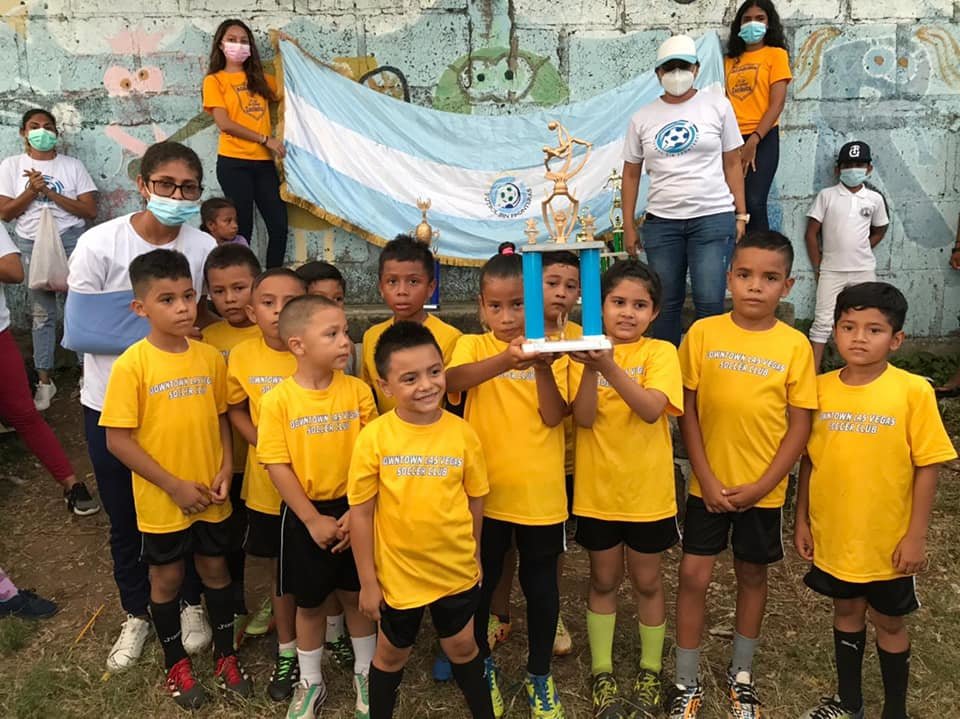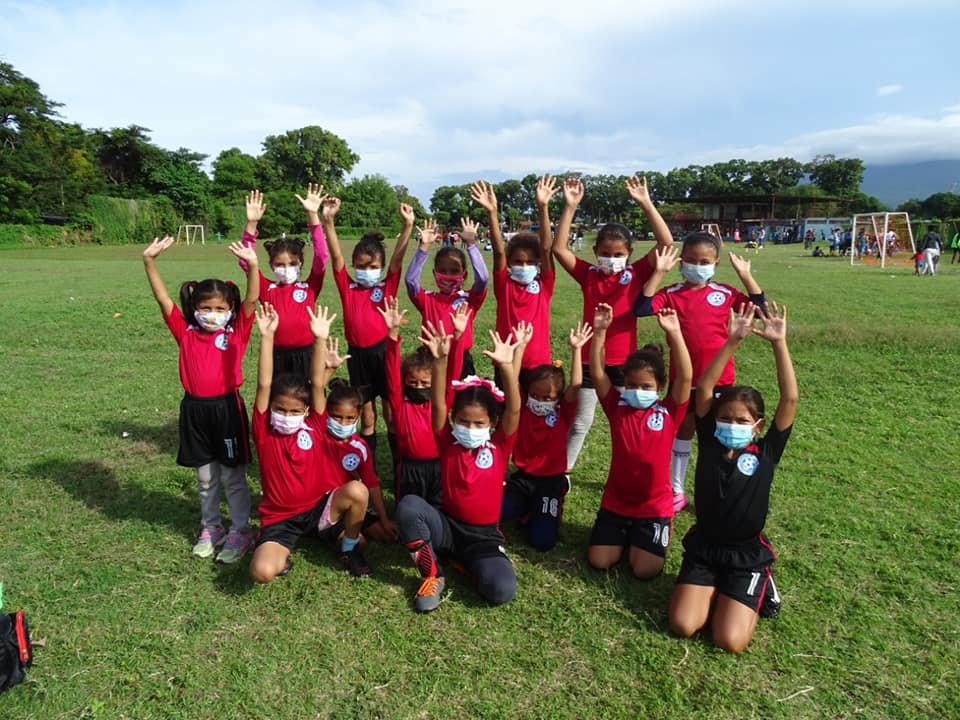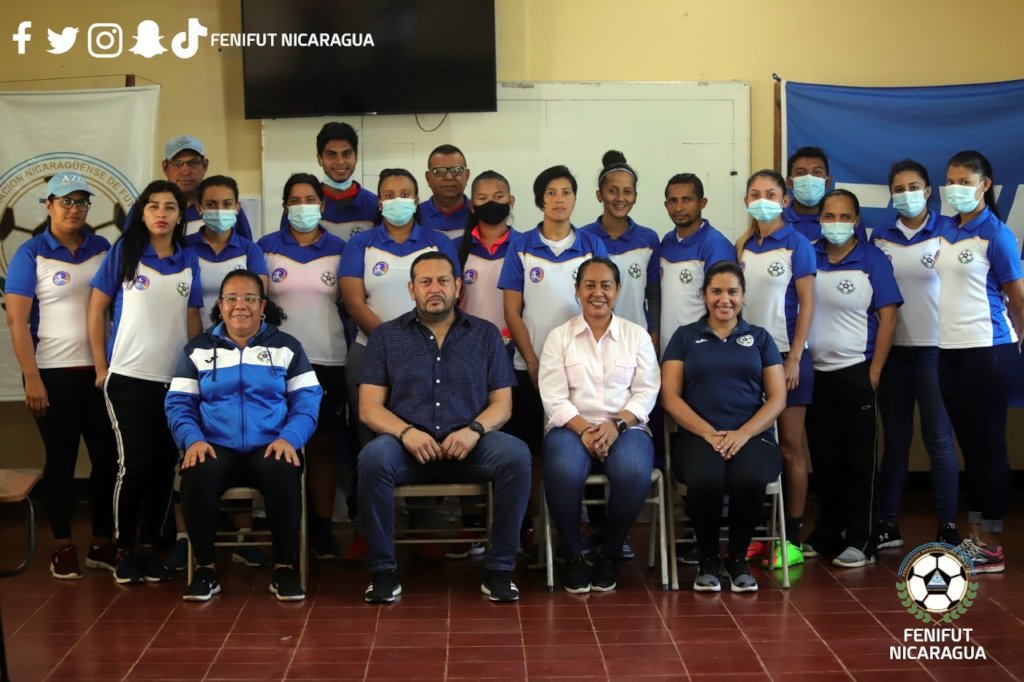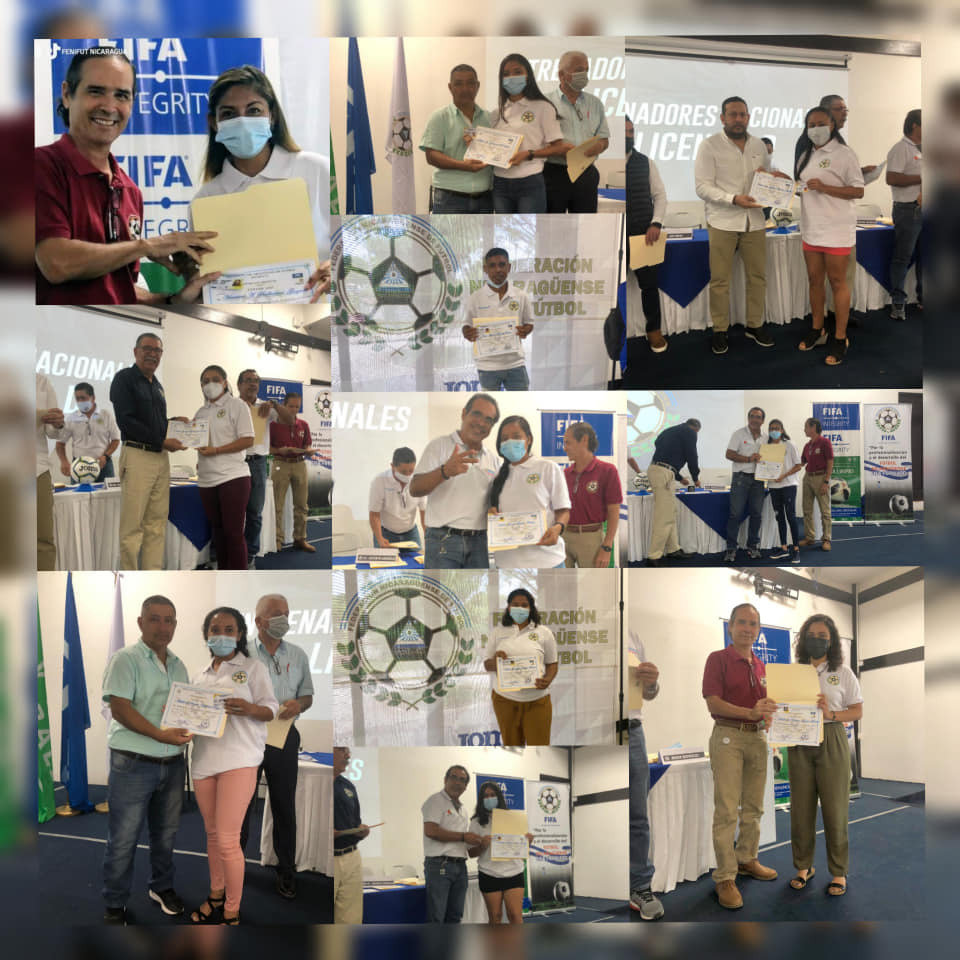 Links: