Project Report

| Jul 24, 2019
FSF leaders represent on a global scale
While the momentum surrounding the women's game began well before the World Cup, the energy generated by the 2019 Women's World Cup in Lyon, France has lasted well past the end of the final match. Conversations about equal pay, resource allocation, advocacy, and football as a tool for social change have continued on a global scale as well as among staff at FSF Nicaragua.
In this moment focused on the Women's World Cup, FSF leaders joined the global football community to elevate gender equity and inclusion within and outside of the sport. In France, Veronica Balladares, Co-Director of Fútbol Sin Fronteras Nicaragua, joined the Equality Summit hosted by streetfootballworld to share her expertise and experience in growing SWB's only all-girls program. The summit, which aimed to bring together football-for-good organizations and leaders in gender equity also provided significant opportunities for learning and network building.
In her more than 10 years with FSF, Veronica has been crucial to the expansion of FSF from building new girls' teams, to investing in youth leadership pipelines, and developing academic advancement pathways where previously none existed. The opportunity to share and engage with peers from across the globe was energizing shared Balladares, "It is the first time that I am in France, and this festival helps to meet more people from the same network and to be able to continue working and growing through football. It is exciting to be at a Women's World Cup—you look at people and fans and its exciting how people support women's football, their teams."
Meanwhile in Hightstown, New Jersey Lisbeth Calderon, FSF's Education Coordinator, was also representing FSF in the conversation around gender equity. Through a collaboration with the US Embassy in Nicaragua and FHI360, Lisbeth led a delegation of 5 young female athletes from across the country in representing Nicaragua both on and off the field as a part of the Julie Foudy Sports Leadership Academy. During their time in the U.S., the delegation took part in workshops focused on cultural and peer exchange, gender equity and women's rights, as well as the development of their own leadership skills before stepping onto the pitch for a week-long of football camp.
As a part of JFSLA, the Nicaraguan delegation joined more than 60 players and coaches from over 12 additional countries to celebrate gender equity, using their respective sports as the medium for conversation and reflection. "I consider these types of events to be very important, it is an opportunity to meet people and cultures and be able to share through sport. [We are able to] leave the barriers of language and culture and connect through our love for the sport," shared Calderon, "Through this experience, I will have the opportunity to share with my coworkers some of the strategies I gained and use them in each of our training sessions."
With these experiences, comes an opportunity for FSF to continue to collaborate within and outside of Nicaragua to advance girls and women's football across Latin America. As we build upon the conversations and connections made in Lyon, we will also be working again with the JFSLA Nicaraguan delegation members to support their development as coaches and advocates within local communities.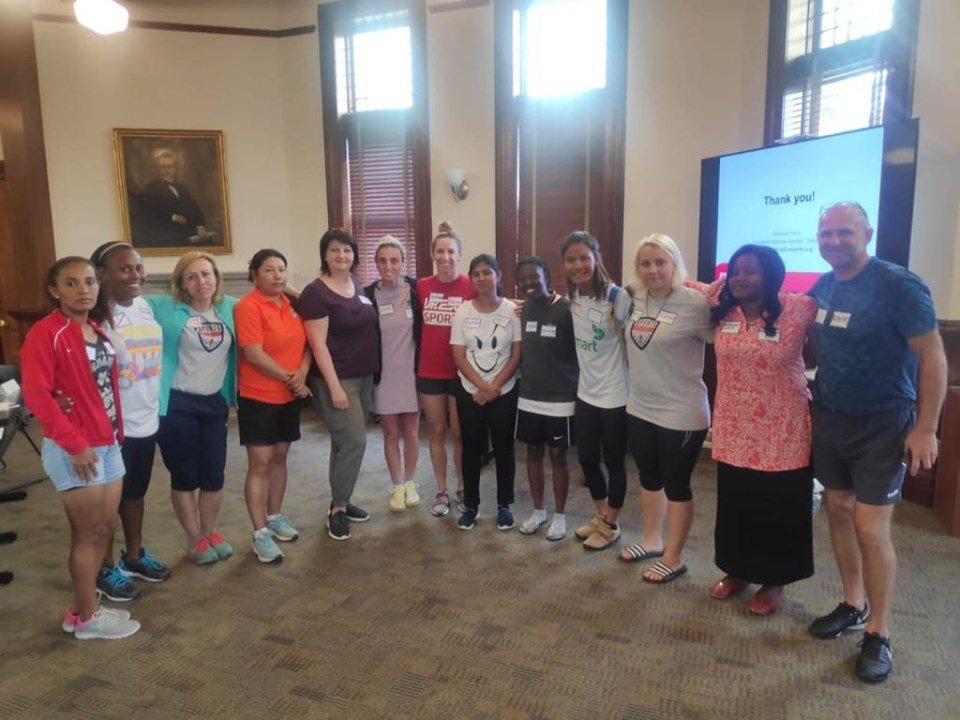 Links: