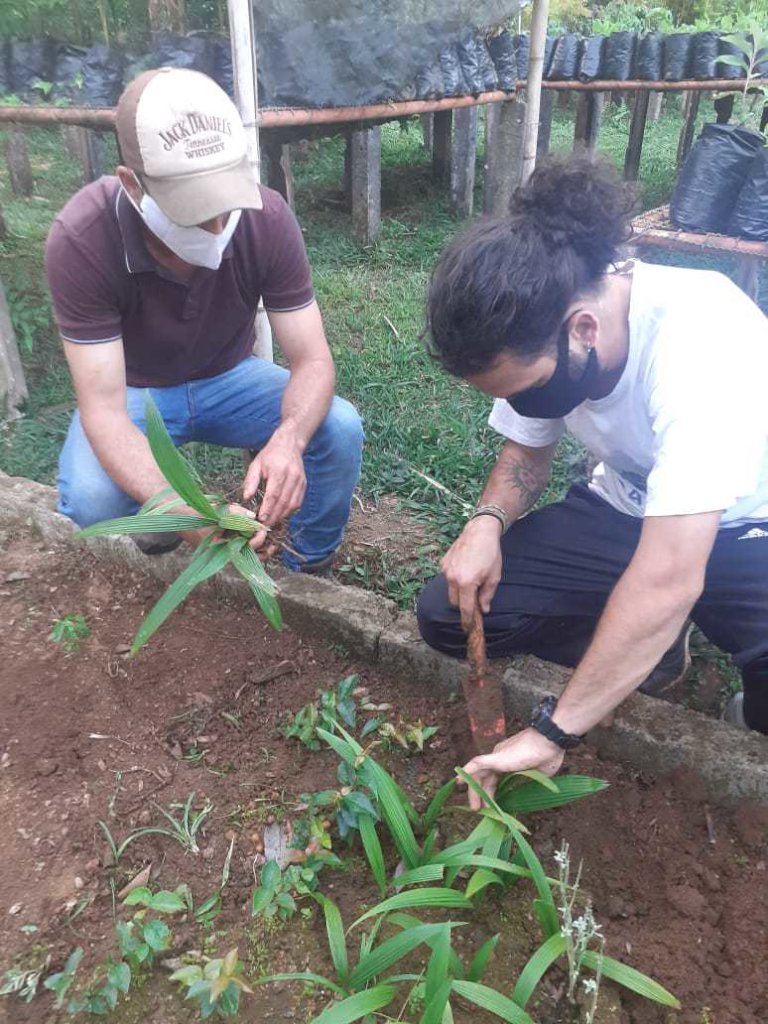 Dear Donors,
I hope you are holding up well during these trying times of covid? One day they will be behind us, but all the trees that you have helped us plant will be here, growing and flourishing and the forest will survive and thrive. What a comforting thought! .
Remember the weekend of 12th October? It's a holiday throughout the Americas, and it was also the time when people around the world were planning to publicize what they are doing to combat the effects of climate change: 24 hours of Climate Reality. So here at Iracambi we decided to do a couple of Instagram lives - one in English and one in Portuguese. Some of the staff had gone off for the weekend, and the Portuguese discussion was scheduled to be videoed off campus. The English one was due to be filmed here at Iracambi.
You know what they say about the best laid plans? Just two minutes before the 24 hours began, we had the mother of all thunderstorms, with thunder and lightning like it was the end of the world. (The rainy season always comes in with a bang!) We survived the first lightning strike, but half an hour later the storm rolled round again and knocked out our power for the best part of 24 hours, and our internet for almost 40 hours!
So we had our own private Climate Reality weekend – running around with candles since it was really dark even during the day. And no screen time from Saturday through Monday! (Don't worry, we did manage to do the live later on, and we had such a good time that we're planning to do more.)
But by the time Tuesday rolled around, our team was back in the forest nursery, checking all the baby seedlings. Luckily no damage was done! And a couple of days later they hit the (muddy) road to check out a couple of sites where we're planning to reforest.
One of our neighbors Bruno has an interesting area of agroforestry which he wants to expand, planting native trees alongside fruit trees and other food crops like sweet potato, manioc and bananas. Another neighbor, Luiz, wants to create a forest corridor to provide habitat and protect the biodiversity on his property. So we'll soon be planting on both these properties, and we promise to tell you all about it in our next letter.
We're so excited to be back planting trees. It's one of the things we love best in the world, and we couldn't do it without your help. Thank you, thank you, you are the best!
Oh, and one more thing. We're mounting a fundraising drive and looking to attract more regular donors. Would you be able to do us a favor? Share our project link with friends, neighbors and colleages. Sneak peek - we're starting a Hummingbird program and we're planning a few nice surprises. We could all use a nice surpirse, right?
Thank you so much for you support, and please take care. We're all going to get through this!
rainforest love,
Deivid, Alfredo and Arielle (who just can't stay away from trees.)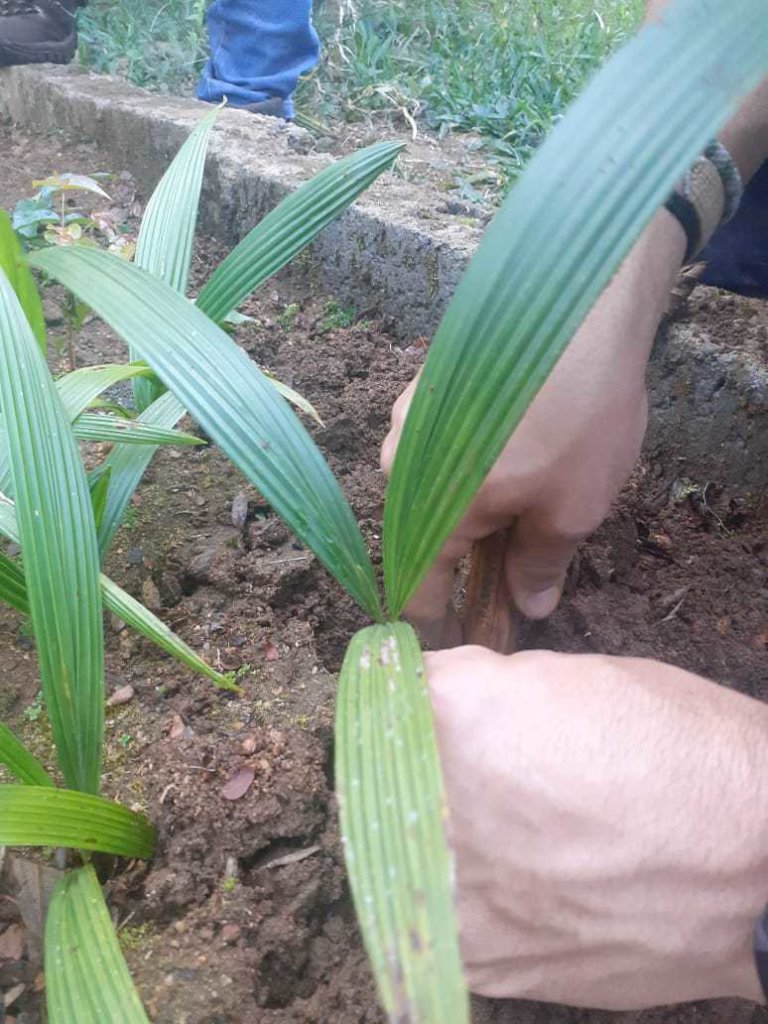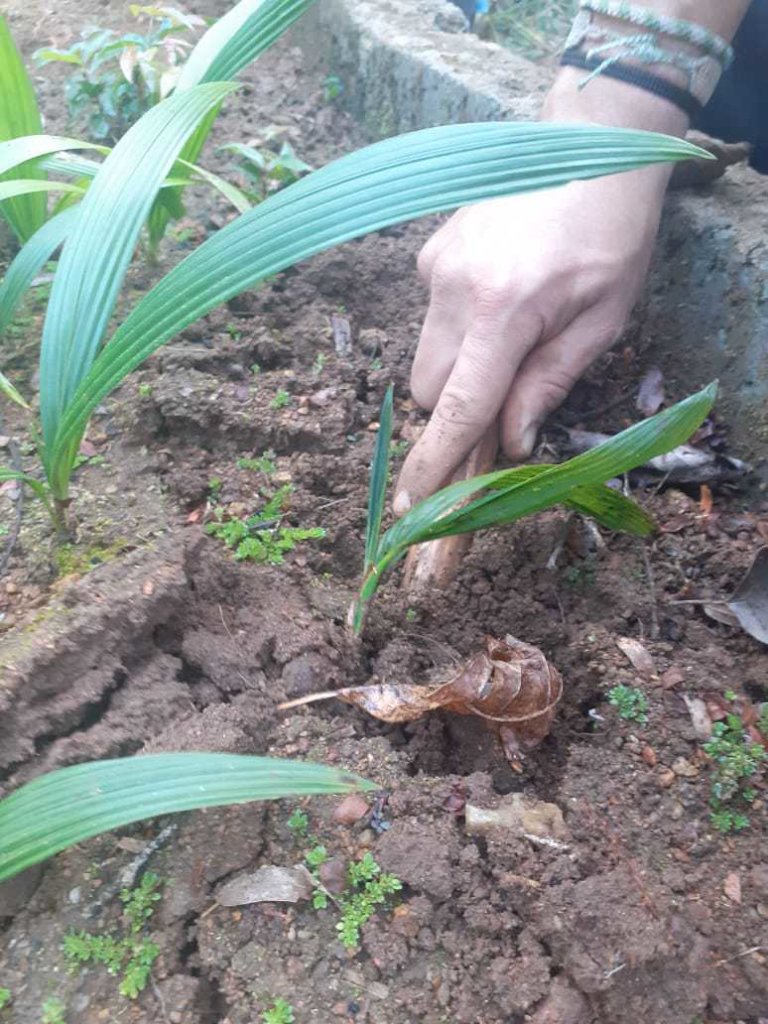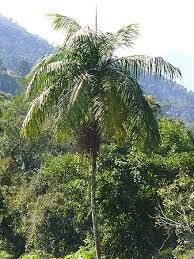 Links: