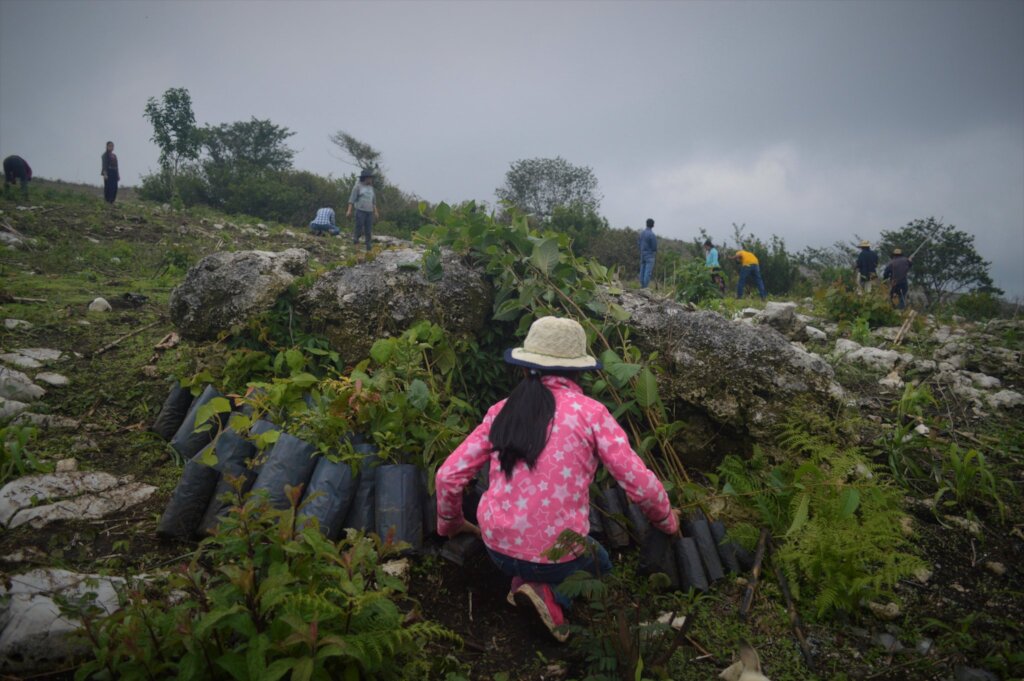 The seeds collected during the 2021 dry season allowed us to propagate nearly 30 thousand trees of 8 species native to the temperate forests of the Highlands of Chiapas, including Oaks, Pines, Alders, Arbutus trees, and Firs. In May 2022 we began a Reforestation Campaign with community participation, with the purpose of recover habitat for birds and other threatened biodiversity in this region - such as mice, frogs, salamanders, orchids and bromeliads -. Also, to protect or recover water catchment areas that have been destroyed or altered.
Three indigenous groups requested trees to be planted on their community lands, with the desire to recover forest cover. These communities hope that these plants will help secure their water supply while providing them with essential forest resources for their daily lives, such as firewood, charcoal, medicinal and ceremonial plants.
During May, Jun and half of July 2022, we have distributed a total of 20,000 plants with these indigenous groups and expect to plant the remaining 10,000 during late July and August.
It has been very encouraging to see the participation of more than 200 elders, adults, youth, and children during the reforestation journeys. The journey begins with a brief demonstration of the correct technique for planting trees, then the plant is distributed, and sites are chosen for each group of people, the reforestation is done by marking each plant with a tutor (a dry branch collected in the same place), and at the end, we all gather to celebrate and share food, thanking Mother Earth for this great opportunity to contribute.
THANK YOU for your support to make these actions possible!