Project Report

| Mar 17, 2022
Collecting native seeds in Highlands of Chiapas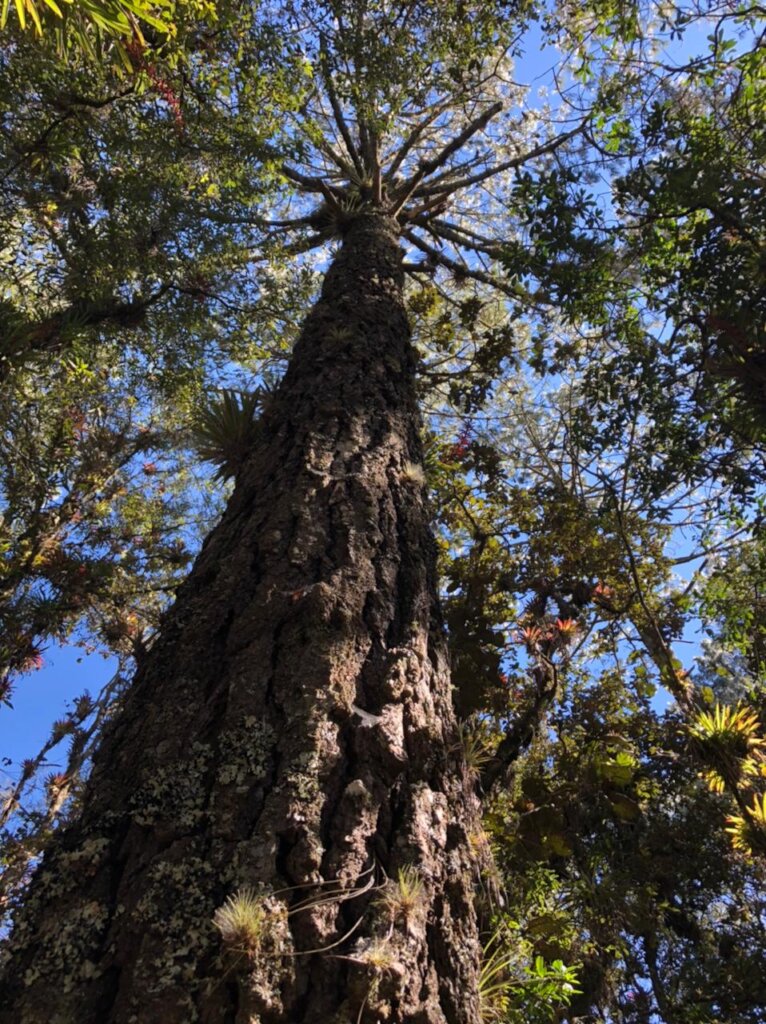 In Chiapas Mexico, the dry season is from November to April. This is the ideal season to collect seeds to produce plants in the nurseries. When these seedlings grow sufficiently, they will be planted in the rainy season (June to September).
During November to January our field team, composed of 2 women and 4 men, made field trips in the natural forests of the Highlands of Chiapas to look for seeds of native tree species, and take them to the nursery for propagation. The forests in this region are mainly coniferous and oaks (mixed forests). Collecting often involves climbing to the top of the trees with appropriate equipment to cut cones and acorns. After collection, a germination process is carried out, which is simpler and faster for conifers (pines). But for oaks it involves a manual and artisanal process of several weeks to germinate the seeds and then transfer them to trays in nurseries.
At the same time of the collection, the team built in a rustic way, some additional sheds in the nurseries that we already had (Moxviquil-Encinar Nursery), in order to ensure a plant propagation capacity of 200,000 tree seedlings.
During this collection period (Nov 2021-Jan 2022) we were able to collect enough seed to propagate nearly 120,000 seedlings, hoping that their survival will allow us to have at least 100,000 plants to restore forests in the summer-autum of 2022.
The species we are propagating are: 15,000 Netleaf Oak (Quercus rugosa); 15,000 White Oak (Quercus candicans); 3,000 Alder (Alnus acuminata); 4,000 Mountain Black Cherry (Prunus serotina); 12,000 Smooth-bark Mexican Pine (Pinus oaxacana); 10,500 Acer (Acer negundo); 3,000 Coral tree (Erythrina goldmani); 20,000 Ocote Pine (Pinus oocarpa); 10,000 Beech (Quercus segoviensis); 26,000 Ash tree (Fraxinus sp) and 1,500 Fir tree (Abies guatemalensis).
The rarest species we were fortunate to find seedlings of this year is Fir tree, an endangered species in Mexico. We are happy to propagate it in a nursery and promote its recovery in the region. We hope to be planting these trees next summer, with the participation of the inhabitants of the city and rural communities of the highlands of Chiapas.
Thank you for your support to achieve these actions!