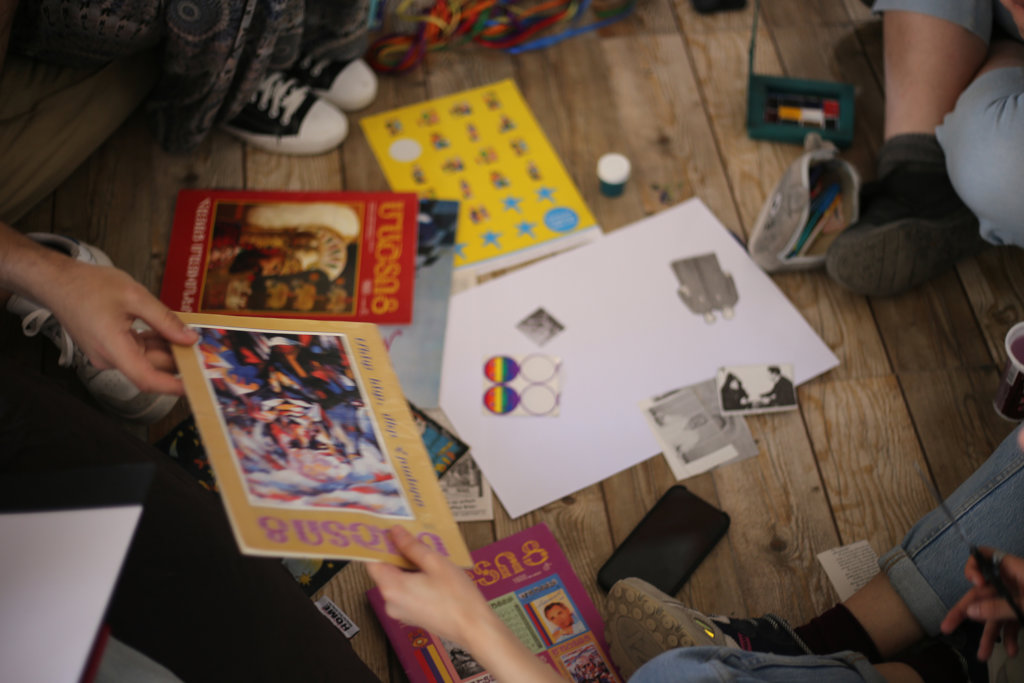 Our office in the region faced numerous challenges in the past year, both due to COVID-19 and the war, but we were able to overcome the challenges ahead, becoming one of the only safe spaces for LGBT+ people in Armenia's regions.
Our regional office has been very active in the past few months, we have had various events and interesting days. From March to May, we organized two-month-long yoga classes by the request of the visitors. A series of meetings related to sexuality titled "What is queer?", a meeting with a sexologist, meeting with a person living with HIV were organized. Several other meetings on the topic of sexuality are planned, as a result of the interest expressed by the community to discuss and learn more about the subject matter. One of the great achievements of these past few months has been the creation of a book corner, where reading hours are regularly organized, and our library is being replenished with new interesting books.
A meeting with a lawyer was organized as well, where the attendees talked about their rights, did a role play, after which the attendees had the opportunity to receive individual counseling on spot. LGBT+ films and documentaries screenings took place in our regional office, followed by discussions. A month-long painting course was organized, where the community members were able to improve their painting skills and to decorate the office space with their paintings.
It was very important to meet LGBT+ people's parents, as most of our community members are teenagers and young people who often face problems with their parents. It was also important to understand that there is a possibility to solve many of these problems and that there are many parents of LGBT+ people who are openly supporting their children. It was a very important achievement for our regional office that 11 people (community and staff members) from the office took part in the Pride Camp dedicated to the Pride Month that we organized earlier in June.
Since January 2021, our regional office has welcomed around 50 people, out of which 45 people have received counseling from the social worker, 13 people have received continuous psychological counseling and 3 individuals received legal counseling services. At this moment, the social worker is providing counseling to 10 people and the psychologist is working with 6 individuals.
It is only through your generous contributions that all of this has been made possible, so we want to thank you for your unequivocal support for our work in Armenia's regions.