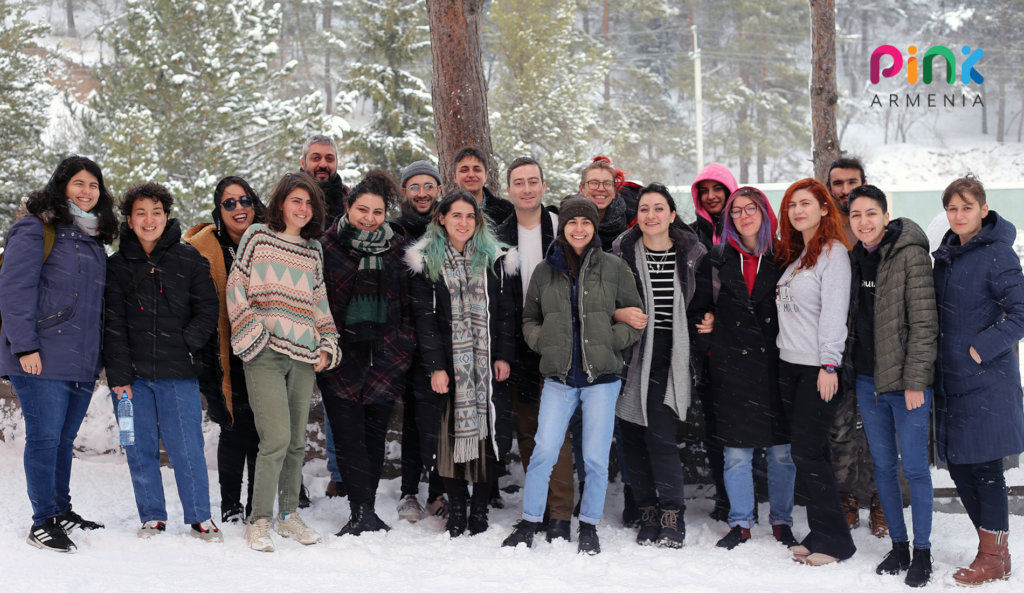 When Pink was founded, we envisioned a society, where the human rights of all are protected and everybody is accepted regardless of sexual orientation and gender identity, or gender expression.
At the time we would never imagine that we would ever be where we are now, having 14 years of experience behind, an internationally recognized and trusted organization along with so many successful projects and accomplishments in human rights protection.
Still, we have a long way to go and our struggle for the protection of LGBT people's rights continues.
Committed to our values of diversity, equality and safety, we continue to operate our newly-established second office outside Yerevan, by providing much-needed services and maintaining a safe space for the LGBT community from the regions of Armenia and rural areas in reach.
LGBT people are exposed to degrading treatment, psychological and physical violence in their everyday life, human rights are violated in almost all aspects of life.
That is why we strive to protect LGBT people by advocacy efforts to change discriminatory laws and policies, as well as pushing for new laws and resolutions to be adopted that will ensure the legal protection of LGBT people.
I can't tell you how much all of us at Pink Armenia appreciate your contribution to our cause.
Through these difficult times, ranging from pandemic to unexpectedly erupted war, we have been able to continue operating and maintaining our office outside Yerevan and provide psychological, social, and legal support to the LGBT community from the regions.
Your continued support gives us much-needed stability of the organization's work and the possibility to assist the community in the regions of Armenia.
Links: