Project Report

| Oct 25, 2022
Physiotherapy for PwD& People affected by leprosy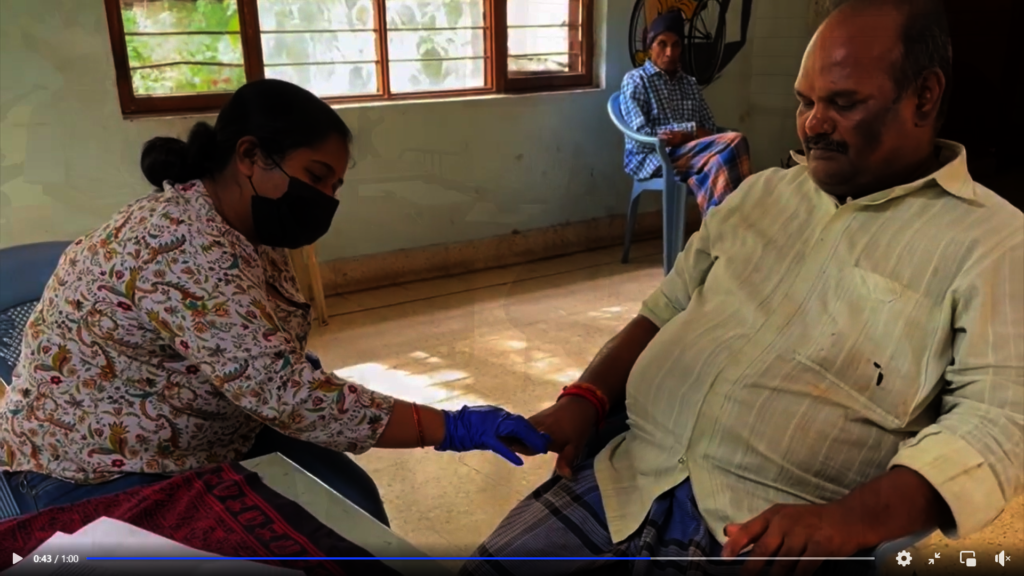 AIFO's Sparshaguna physiotherapy centre provides free physiotherapy services to people with disabilities and people affected by leprosy.
Sparshaguna physiotherapy centre continues to provide physiotherapy services for people with disabilities. 18 people with disabilities received regular physiotherapy services at the clinic and 10 people with disabilities including children with disabilities received regular physiotherapy services at home.
The project provided customised wheelchairs for two children with disabilities and one gentleman suffering from a spinal cord injury. This has enabled their mobility and independence in ADL,
Under the SparshaGuna program, we organised a Physiotherapy camp to address the treatment of people with Leprosy, Charcot's Disease, Elephantiasis, Venous and other Chronic Ulcers at the Sumanahalli Leprosy Rehabilitation Training Centre for the inpatient and people living with leprosy. 23 People affected by leprosy received Physiotherapy, and ulcer care services.
Surgeons Dr Pradeep, Dr Samir, Dr Chetan, Dr Wasim and the medical team from AMICI supported projects spent the day understanding the beneficiary's medical history, living conditions and daily routines before dressing their wounds, the partner hospital for the camp was the Kanva Sri Sai Hospital (Bangalore). It was eye-opening and great learning, to understand chronic ulcers with a multi-dimensional approach.
The Sparshaguna team also visited the Leprosy colony in Chikkanayakana Halli in Bengaluru, Karnataka and provided Physiotherapy, ulcer prevention methods and dressing for the wounds of those affected by Leprosy.
We thank all the donors for your kind support.