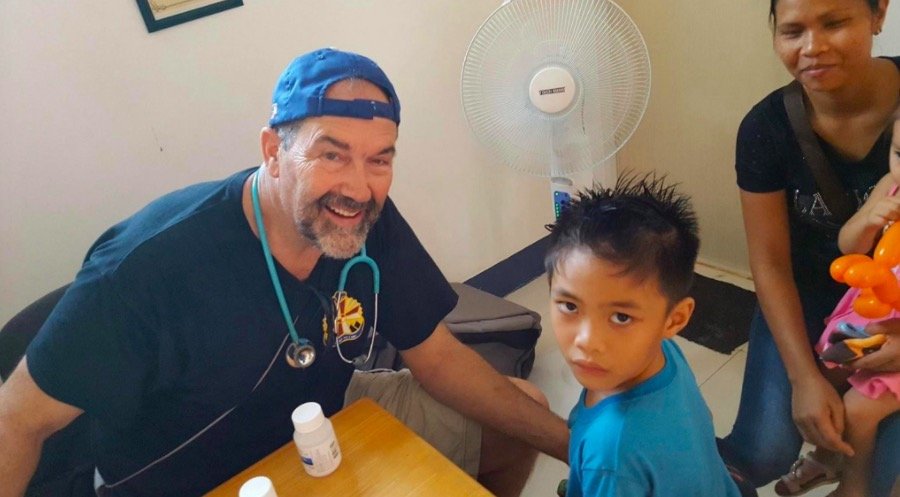 We were honored to have Mercy In Action's very own board member and pediatrician, Dr. Tim Herndon, in Tanauan with us in June, all the way from the USA. As one of the board of directors back in 2013, he approved Mercy In Action to clean out half of our emergency savings account to care for the victims of Typhoon Yolanda/Haiyan when that terrible disaster hit, so it was a joy for us to be on Leyte island with him as he witnessed first hand the recovery and rebuilding phase, and saw all the good Mercy In Action has been doing with the rebuilt clinic and birth center. It was the perfect opportunity for Dr. Tim to participate (in the former disaster zone, currently recovering zone) as he used his talents and skills to treat over 65 children in one day.
Mercy In Action hosted a free children's clinic on one of the days with Dr. Tim and a local Filipino pediatrician. It was a joy to see the two "kid doctors" working together and comparing notes on what is different and what is the same treating children's needs in the two different countries. Our wonderful long-term volunteer Rina helped Dr. Tim and the mothers to communicate with her exceptional interpretation skills.
A team from Boise Journey Church was on hand to play with the children and at one point, they even got out guitars and treated us all to music while the sick children were being seen. Every child who came was offered face painting and a balloon animal of their choosing while waiting for the doctor.
Dr. Tim had brought a MAP box of medicines for sick children, and this was supplemented by a few runs to the local pharmacy by Rina and myself. I was very impressed to see fully functional pharmacies running again in the large towns.
And of course while we were there, babies were being born in the birth center, and newly created families were coming and going at all hours of the day and night.
Thank you for your donations to help Mercy In Action help mothers, children, families, and entire communities recover from natural disasters like Yolanda/Haiyan!
Together we make a difference! As one mother said during the free clinic "Thank you for all you do for us!"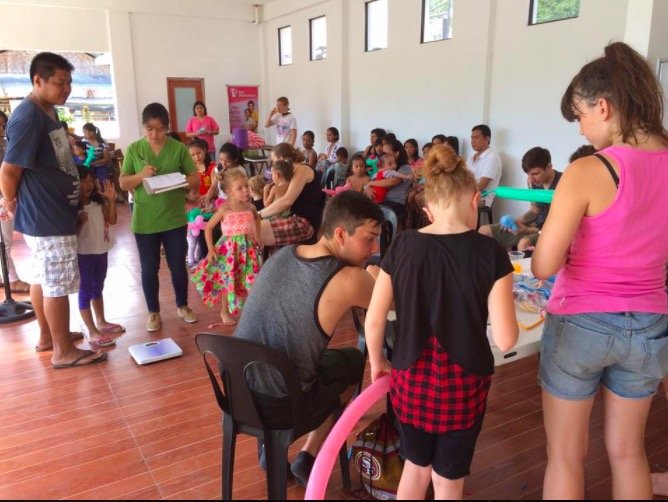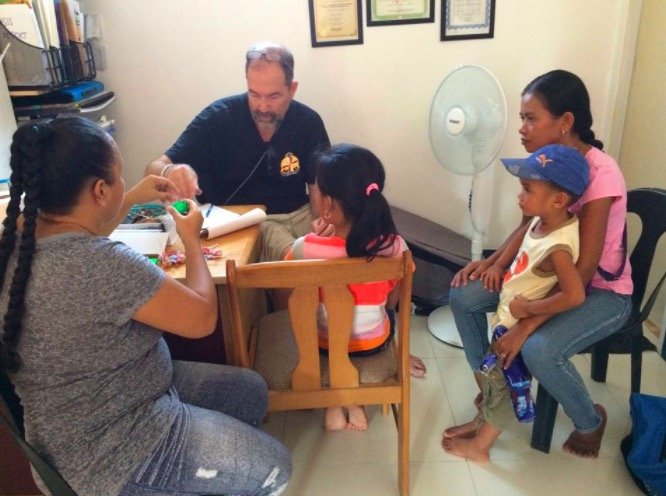 Links: