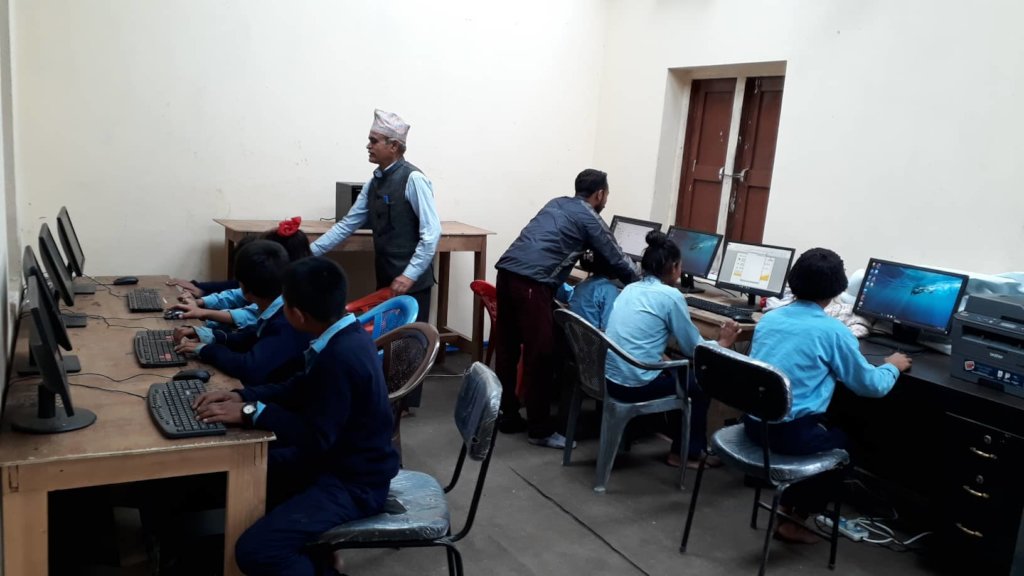 PHASE has been working in 3 remote villages of Northern Gorkha to improve health, education and livelihood opportunities and support these isolated mountaneous communities. Here is the short summary of the education activities accomplished in this quarter.
Manbu
In May, PHASE education team had successfully facilitated a 10-day training event titled "Child Friendly School" for 62 teachers from 10 schools. In this quarter PHASE trainers performed classroom observation and feedback session to all the participant teachers. The constructive feedbacks were well appreciated by the teachers. In the coming quarter a group of aspiring 30 teachers will be provided mentorship training to run school mentorship programme in a peer to peer model.
Similarly, PHASE also plans to create a model school in the village by supporting additional physical infrastructure and follow up trainings.
" I really enjoy the feedbacks provided by PHASE educators, they have appreciated my efforts and added to the room for improvement. I am committed to use child friendly and interactive methodologies in my classes as I have felt that we are facilitators of classroom activities not the lecturers.
-Sher Bahadur Neupane, Teacher
Siddhartha Banasthali Basic School,Shyamchet, Manbu.
PHASE has been working with 10 schools of Manbu to instils child friendly environment in these remote schools.
Kashigaun and Keraunja
Similarly in the villages of Kashigaun and Keraunja several education projects are running as follows.
Upgrading Early Childhood Classrooms and follow up support in 3 needy schools
Rebuilding of gender friendly toilet in 3 needy schools and follow up suppport to maintain watersupply and cleanliness. A retention wall was also built after a small landslide below one of the toilets.
Science Laboratory in 2 basic schools and 2 secondary schools.
School Garden Programme to teach students vocational skills to the students in one high school
Computer Lab in Keruanja high school.
Mentorship Programme in 8 schools with 14 trained lead teachers working with 52 teachers altogether.
The PHASE supported 5 computer lab has been expanded to 9 computer lab with the help of community support. The rural children are having computer education right in their villages.
School garden programme has also started in the secondary school of Kashigaun with the installment of plastic green house, seed and technical support by agriculture technicians. With this, children are expected to learn vocation skills regarding improved vegetable farming and spread the knowledge and skills with their parents. The programme is planned to be expanded in Keraunja and Manbu.
PHASE aims to improve holistic school environment and access to education in all of these remote villages in the coming years.