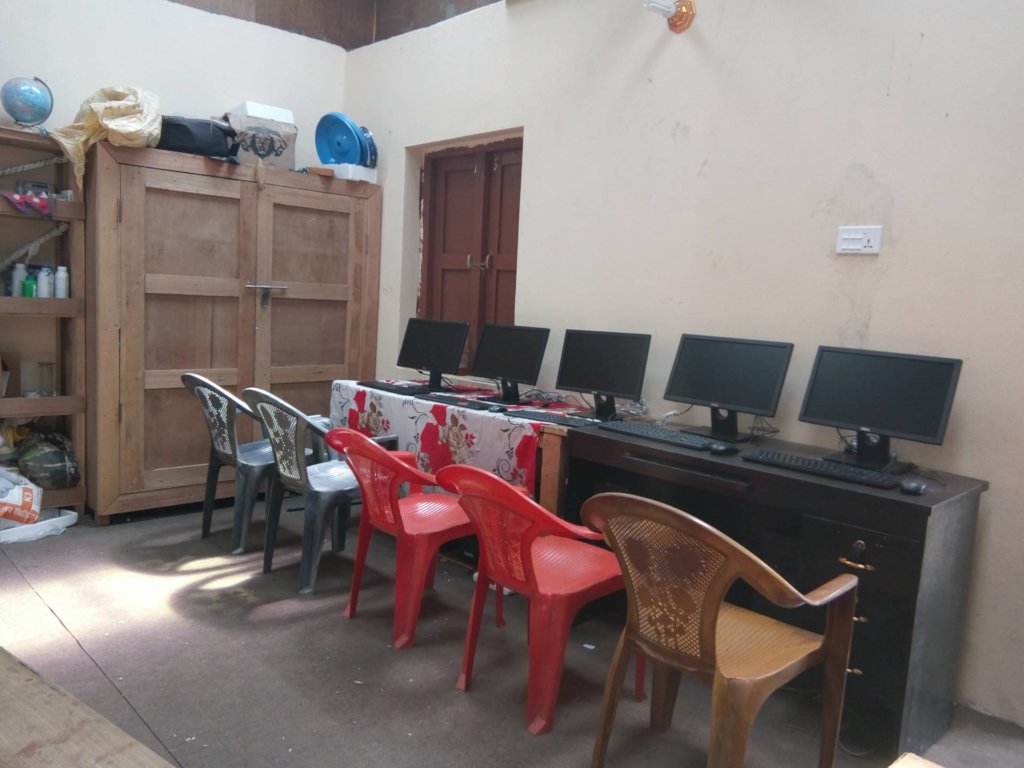 Enhancing Schools with New Technology in the Remote
To supplement its teacher training programme, PHASE has also been supporting basic learning materials and classroom setup materials such as white boards, flooring, furniture , visual charts etc to upgrade the schools in its project areas.
During this course, PHASE has established a first ever computer lab in the only secondary school in the remote village of Keraunja, North Gorkha.
Keraunja lies at a two day walking distance from the nearest road access and is highly deprived in health, education and livelihood opportunites. In addition, the area was hugely affected by the 2015 earthquake. PHASE has been supporting the community with its integrated project to enhance health services, school education and income generation in the people.
The new computer lab which only has now 5 computers from PHASE's support is first of its kind in the village. Although it is not sufficient, it is good start to provide the ethnic gurung children with an opportunity to experience computer technology. Government of Nepal curriculum has computer education as compulsory subject in the schools but the children from remote project areas of PHASE have seen a computer only in the pictures of their books. Everyone in the village is excited about learning computer in the school. This initiative was taken after identifying few computer literate youth teachers in the schools who could lead the class, based on the government curriculum. PHASE decided to buy and support these computers with the funds from its educatio project after receiving numerous requests by the school managment and the new local ward government. The lab is being set up and will be fully operational from the third week of May.
"The new computer lab will definitely make the children from our remote community, digital literate and make them ready for this new age."
-Principal, Kerauja Secondary School, Karaunja