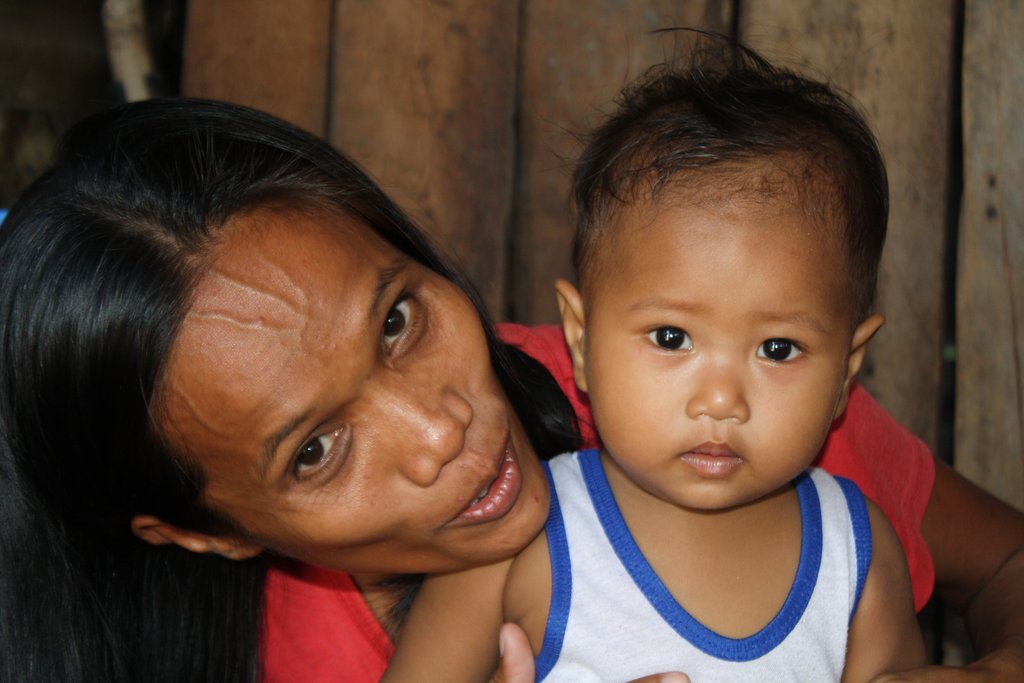 Melanieand Julianito have four sons. Their youngest, Lanzlee, is only 11 months old. When Haiyan struck, he was just 5 months old.
Before the storm, Melanie's family wasn't rich, but they got by. Her husband worked on a nearby farm and she stayed at home looking after the kids. But Haiyan changed everything.
The storm destroyed their home. Since then, the family has been living in a shack built from tin and wood without electricity or running water. The shack is only about four meters by five meters. With only sheets to separate the rooms, the family has very little privacy.
Worse, without electricity the family uses a kerosene lamp at night. The shack is poorly ventilated, and the fumes make the kids feel sick. Fire is a constant worry.
Happily, Melanie and her family will get a new home. Our partners, Gawad Kalinga (GK), will build the structure of a house for the family. However, GK won't finish the inside of the building.
With your support, we'll turn the house that GK builds into a home for Melanie and her family. It normally costs around $840 to turn a house into a home – but in exactly a month you can finish the family's home for just $560.
That's because on July 16th, GlobalGiving is matching your gifts by 50%.
If you have any questions about the matching day or this project, please don't hesitate to email Emma@IDVolunteers.org. I would be delighted to hear from you.
Thanks so much, and we wish you all the best!