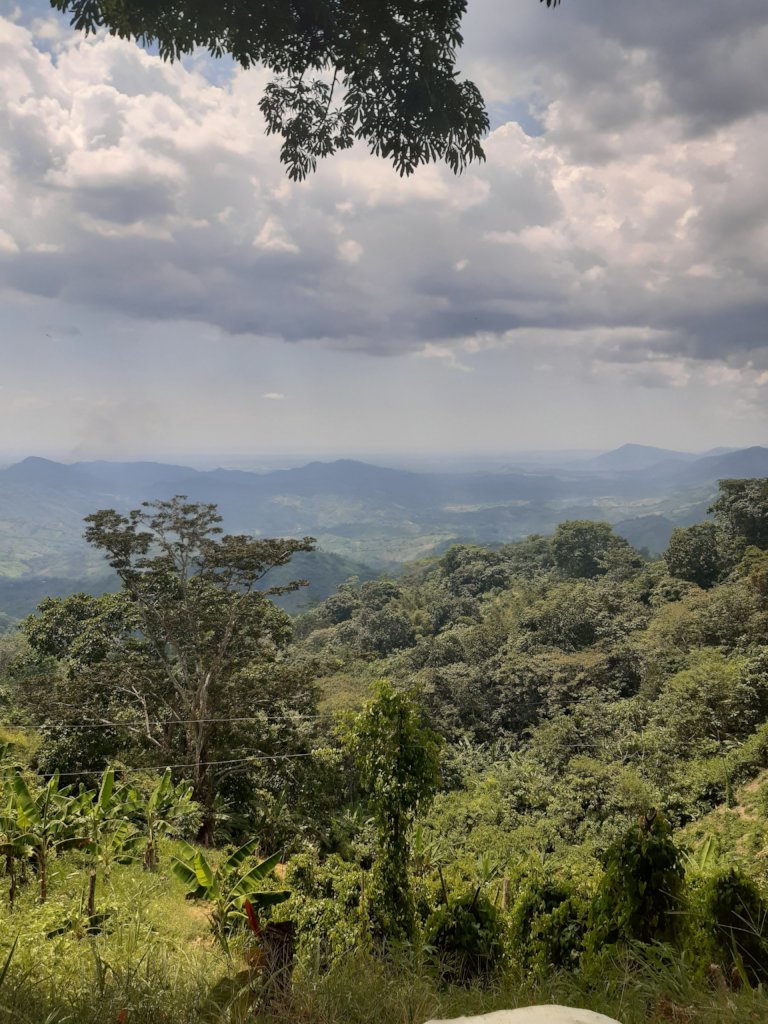 A route to Hope:
INTERMEDIATE PROJECT REPORT
Mompox, July 19, 2019
INTRODUCTION
ON March 2019, I earned a Davis Project for Peace Award to cover the expenses of implementing a community tourism project as a strategy to encourage excombatants from the Colombian civil war to team up, and works towards building sustainable peace, while giving their visitors an inspiring and moving testimony of resilience and pardon.
This report is a summary of the activities that have been performed from June 14, time when I arrived in Colombia until today.
MAIN ACTIVITIES
Recruitment of codesign team
To encourage participation and a sense of ownership about the project, we selected a group of excombatants to lead the process in each of the stops. These members of the team were chosen on a basis of their involvement and interest in the project.
For San Juan Nepomuceno, the field leader is A Leader of the Victims Movement. For San Carmen de Bolívar, the leader is an excombatant. For Magangué, the leader is also an excombatant and for Mompox, the leader is yet to be defined.
On our side, the design team is made up of an international volunteer, Afghanistan War veteran from Great Britain. Her role is to provide feedback and suggestions that allow us to tap into the British and broader European Market, by managing their expectations and requirements. Being an ex combatant herself, she will contribute to the development of the narrative for the guided tour.
Lastly, the team includes the general manager of FEM who will make sure the final product is within the pricing range for marketting.
Institutional contacts to get the Reincorporation Agency Involved
We strongly believe in the reincorporation and reintegration process that the Government of Colombia has developed during the last 20 years. By reintegrating illegal army deserters, integrating paramilitary peace process participants, and reincorporating FARC members, their experience in post conflict life reconstructions processes guarantees our success as we implement. Therefore we wanted to team up and work closely with them, to be able to build upon the processes they have been building. Therefore, institutional support makes things a little slower but more sustainable in time. Happily the efforts have had an incredible positive result. A woman excombatant leads the process in the region, and she was authorized to scout the tour with us. In the future, we want to ask the ARN to allow her to share her story during the tour.
2.Logistical scouting and Field visit
We have performed a very exhaustive field visit to allow us to understand the capacities, and need of the excombatants and families that we want to support as providers of services and storytelling for the tour. We have visited the following sites:
San Juan Nepomuceno: 2 restaurants, a petroglyph and forest tour and the city center.
San Jacinto: Weaver's workshop
Carmen de Bolivar: Alto de la Cansona, lunch in an excombatants house, visit to "Caguancito", a neighborhood were a few families are living and that is an example of resilience. We also determined a Menu for lunch that allows for Vegans and Gluten Diets. We also scouted 3 hotels to choose the one that best fits the experience.
Magangue: Visit to excombants farm for cow milking and breakfast and small hike, visit to a community pharmacy operated by a former guerrilla nurse, and lunch cooked by a program family. Visit to the Catholic Church infrastructure.
4. Research for script and storytelling
I also visited Bogotá, to watch the photographic exhibition "El Testigo" (The Witness), a summary of the 50 years conflict as seen through the lens of recently awarded national war photographer named Jesus Abad Colorado.
WHAT COMES NEXT
On September 11 -14 we will host the first training/trial tour! We will definitely get back to you on that!