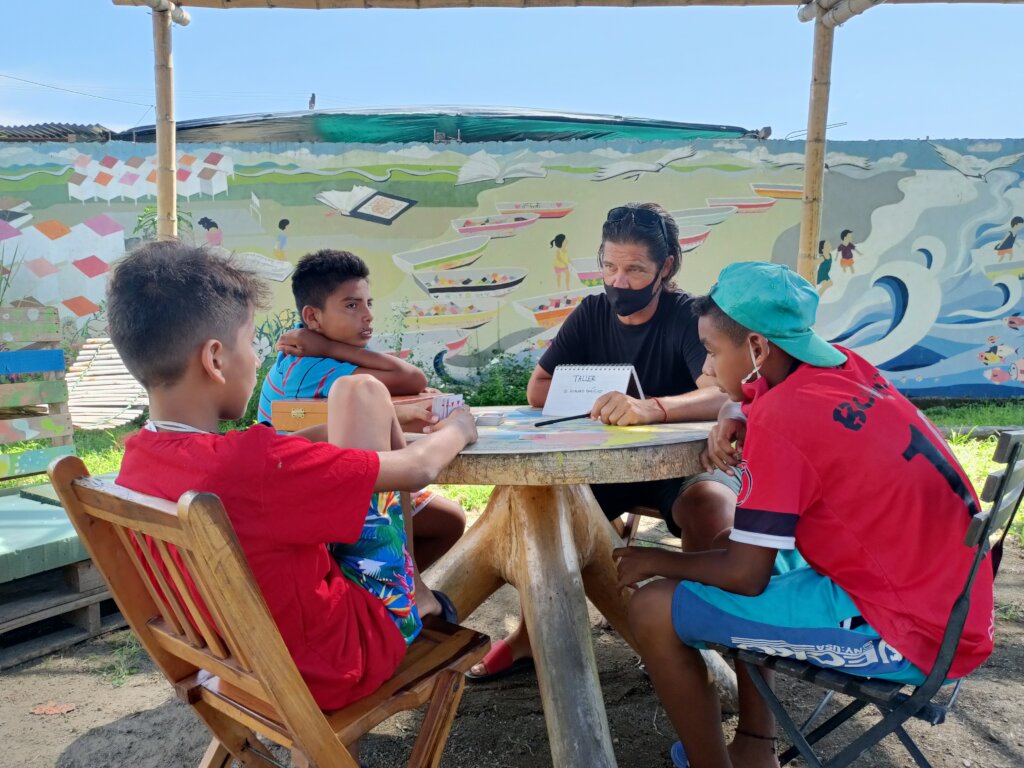 As I am getting ready to install a math / basket challenge, Orlando (11) walks up to me and asks:
- Hey! Are we having a math challenge today?
- Yes! I reply, ``Would you be interested in helping me? you know I can't bend down to catch the balls (my obvious need of hip surgery has me very spoiled around here).
- Yeah! I can do that, he says, as he proudly pulls back his shoulders and stands up right.
So we get the competition going: girls and boys nervously go over their multiplication table sheet while waiting in line for their turn: any one that can respond to three multiplication questions while dunking three times a rubber ball in a plastic pail -improvised as a basketball hoop- will be escorted by Orlando towards the prize table where they choose one item: it could be a box of crayons, a notebook,a book, colored paper, pencils or trinkets. Orlando is busy catching the ball and taking his victorious friends to the prize table. After a few rounds, he wants a chance to go for a prize: I discreetly ask him to multiply up to 4 (he hasn't conquered 5 and up yet). When he wins and chooses a cool pencil pouch he is bursting in happiness.
Orlando entered the Library, for the first time, 3 years ago as part of the remedial reading program, by which we go to the local school and bring 5 kids to the library so as to help them with their reading disabilities. Orlando was angry: his demeanor was evasive, fidgety and extremely nervous, he avoided eye contact and would stare away when talked to. His strength and resistance surpassed all our efforts to win over his trust. He remained that way -while also coming on his own to the Library during afternoons- it just seemed like he liked to hang out here, with no distinct purpose. We let him be, enduring the occasional incident where he would throw stones at birds, other children or just anyone, he was quick to answer with a blow of his fist at the slightless remark from his peers.
Many times, during our weekly staff meetings Orlando would be the point of debate: what should we do with him? He remains unresponsive, is not interested in learning anything and his presence is disruptive to others.
Then Covid 19 came along, the local school was closed, and while it remained like this for the last two years, the Library held open doors, shifting activities to the garden and open spaces, observing social distancing guidelines. At this point, Gregory Jaquet, a Swiss expert on healthy masculinities, along with his family stayed in the Library for a long period. With his assessment and expertise we introduced the "Persona Pacifica" program. This program creates the circumstances where boys and girls, especially boys, are encouraged to talk about their feelings, ponder about other ways of responding towards violence while participating in entertaining role play and games that enable boys to show vulnerability within a safe space in order to cement friendship as a life resource for trust and support. This ongoing program is still coached through training sessions and meetings with Gregory and the current voluntaries.
After two years of coming to the Library on his own volition, Julio is a happy outgoing boy: he loves to read, gets along with other kids and is slowly getting ahead in math. He no longer jumps back as if avoiding being struck whenever he makes a mistake. But most importantly, his self esteem enables him to trust his capacities and reach out for help, when he needs it.
A few weeks ago, the local school was reopened and so were our supporting programs. We were surprised to see Julio arrive along with the remedial reading kids. when asked why did your teacher send you if you already know how to read?. With a mischievous smile Julio responded, yeah, I know I can, but he doesn't.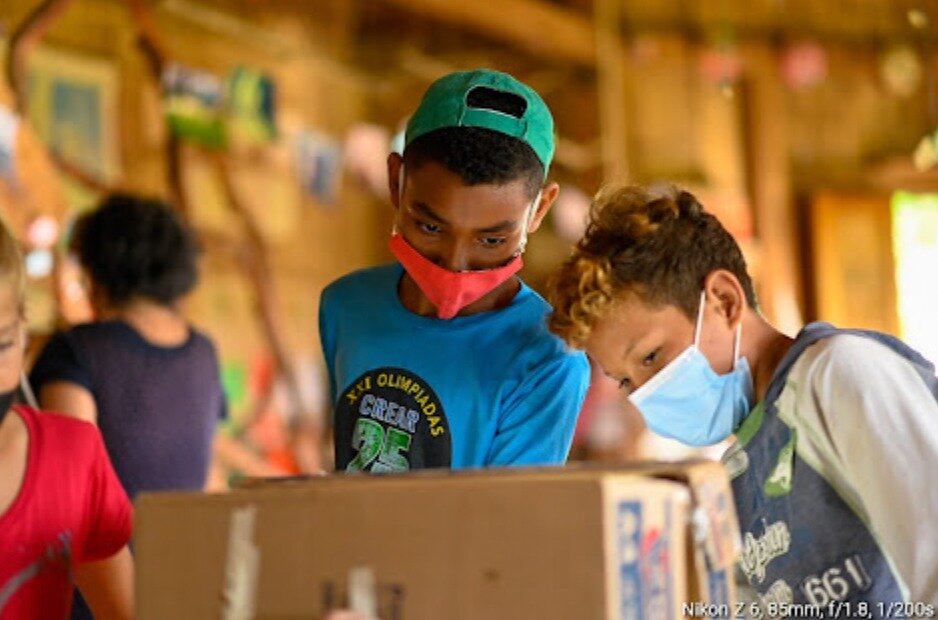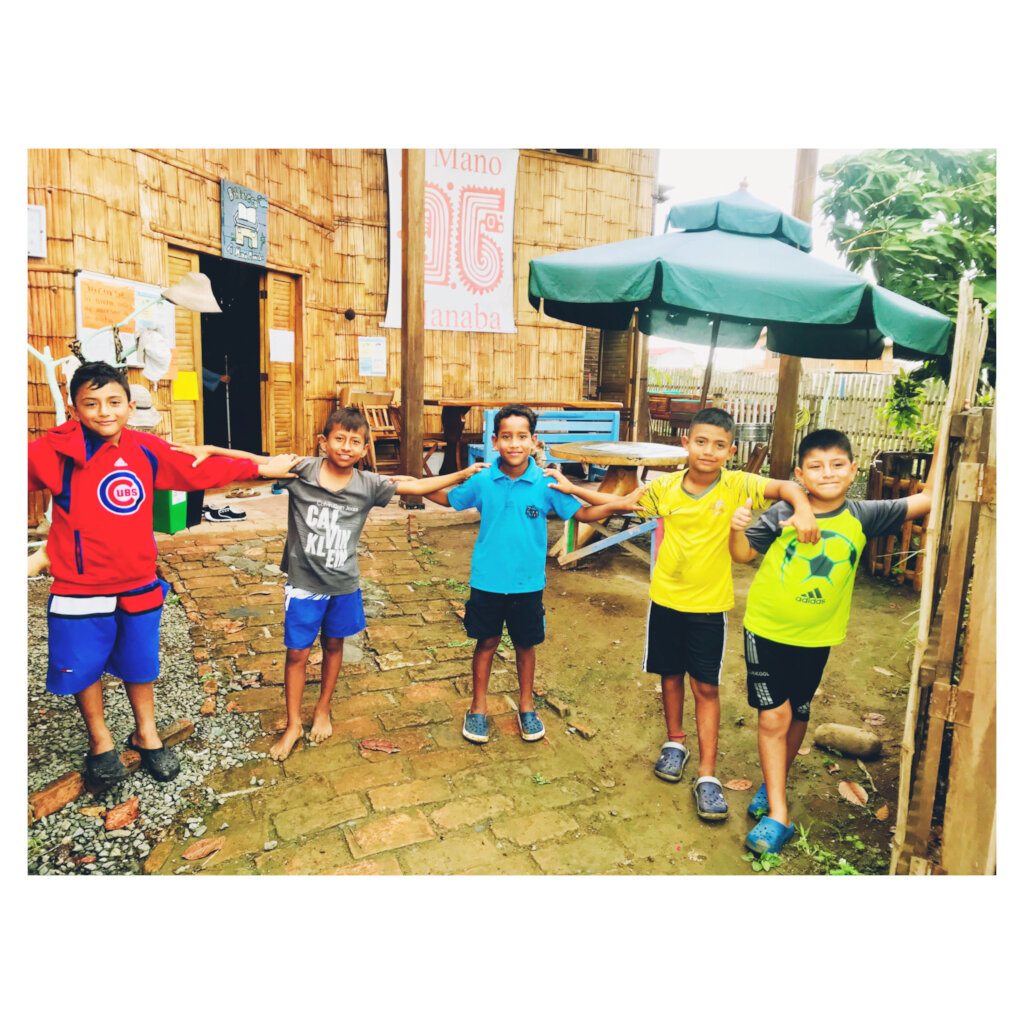 Links: