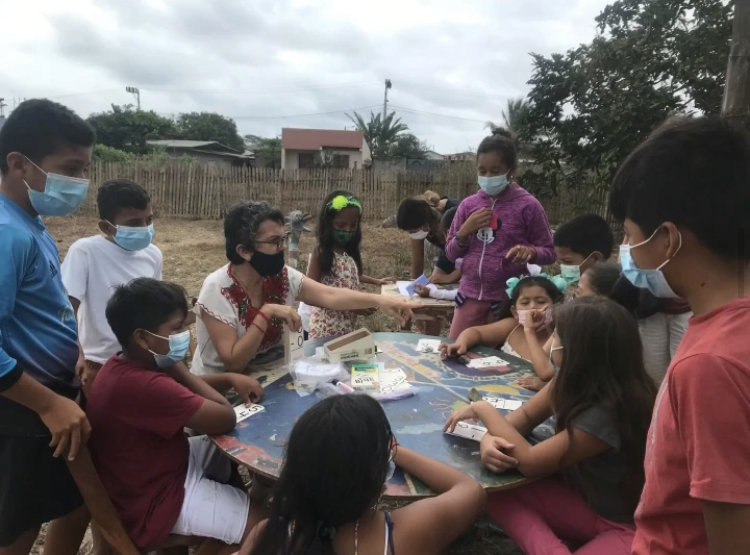 Last Tuesday, as soon as I got to the library, I headed to the back of the garden carrying flash cards, charts, prizes, and games to set up the math table. Like every Tuesday, a line of girls and boys bustling with excitement and nerves followed me: they all wanted to participate in the "math contest".
This is the way we do it: a table is set up as soon as there are five participants who correctly answer 3 mathematical questions, be it addition, subtraction, multiplication or division. Those who cannot get in, go to a "training" table. With the five contestants (3 boys, 2 girls) we started the challenge. The participants that respond correctly to the flash card proposed to them, gets to keep it to accumulate points. After half an hour of the contest, we count who has the highest number of flash cards. Whoever has the most flashcards gets to choose her prize and the second after and thereon. All these prizes are sent to us from friends and benefactors in Quito. Among the prizes are clothes - clean and in good condition - educational toys, hair accessories and household objects. Overall, the most popular prizes amongst girls have been dresses and hair accessories, and matchbox cars amongst the boys. This week, it was different ...
Miguel (11) was the winner and, when he approached the awards table he picked up a red dress with a white bib and a large bow at the waist. All his friends laughed and teased him about his preference. But Miguel, undeterred, explained that he had chosen it to give to his 5-year-old sister. There was a general silence, and David, (12) the second runner up approached the table and took a pink and light green dress for his sister Chiara; Vinicio (14) did the same with a beautiful dress for his cousin ...
Through our presence in this tiny village, young boys are developing a sense of what it is to be a good man, along with a very good taste in fashion. Well done!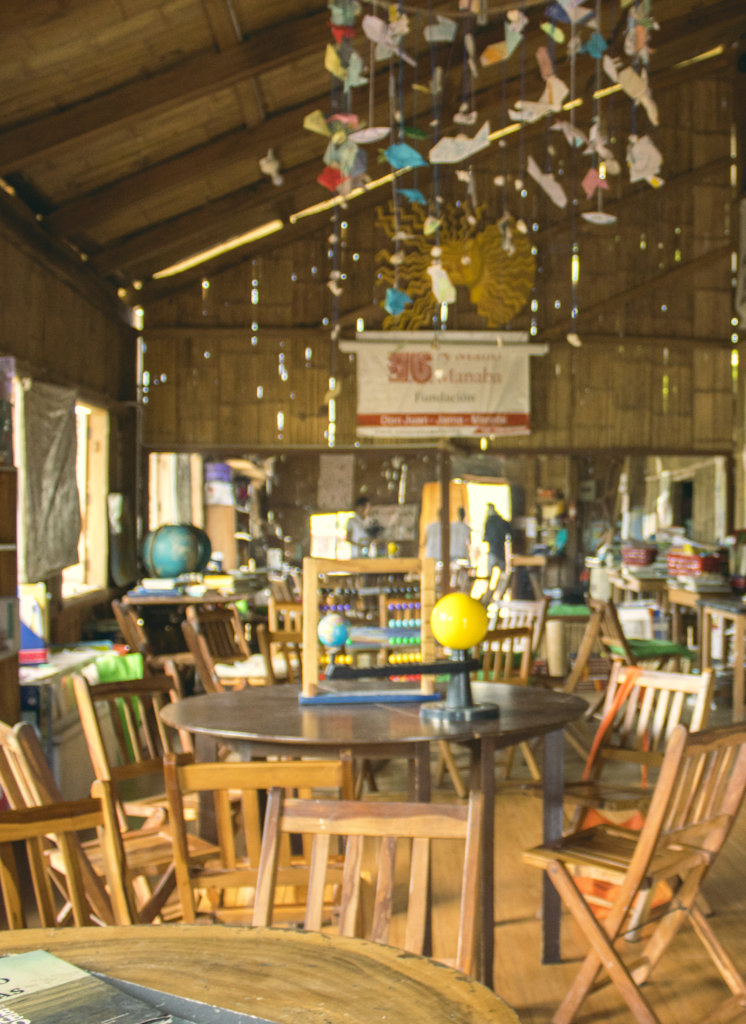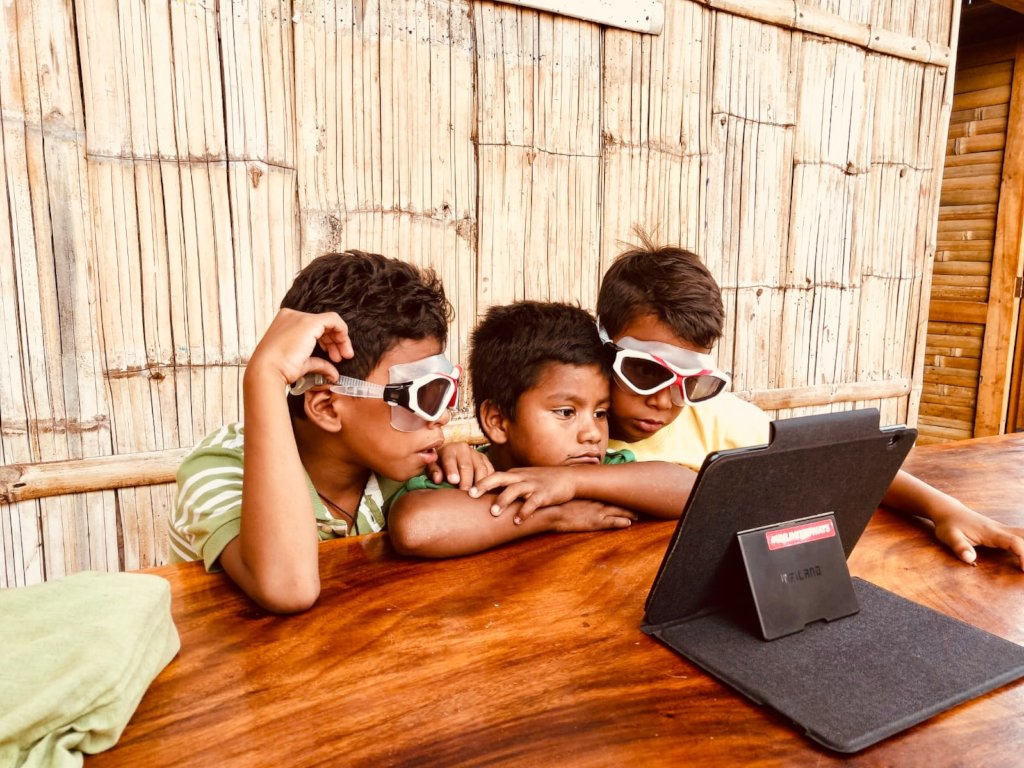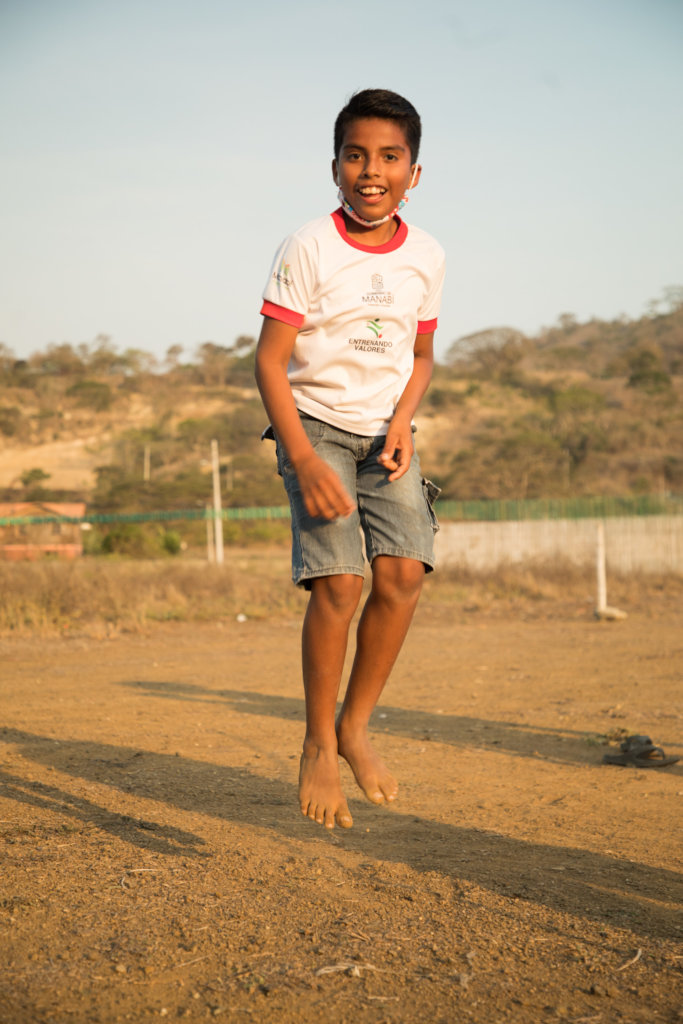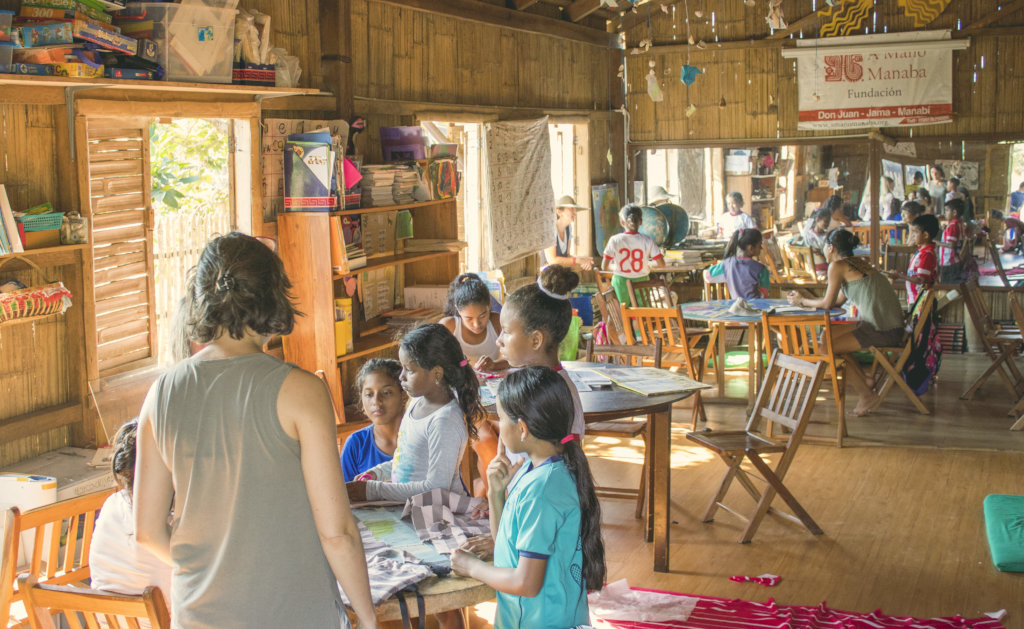 Links: