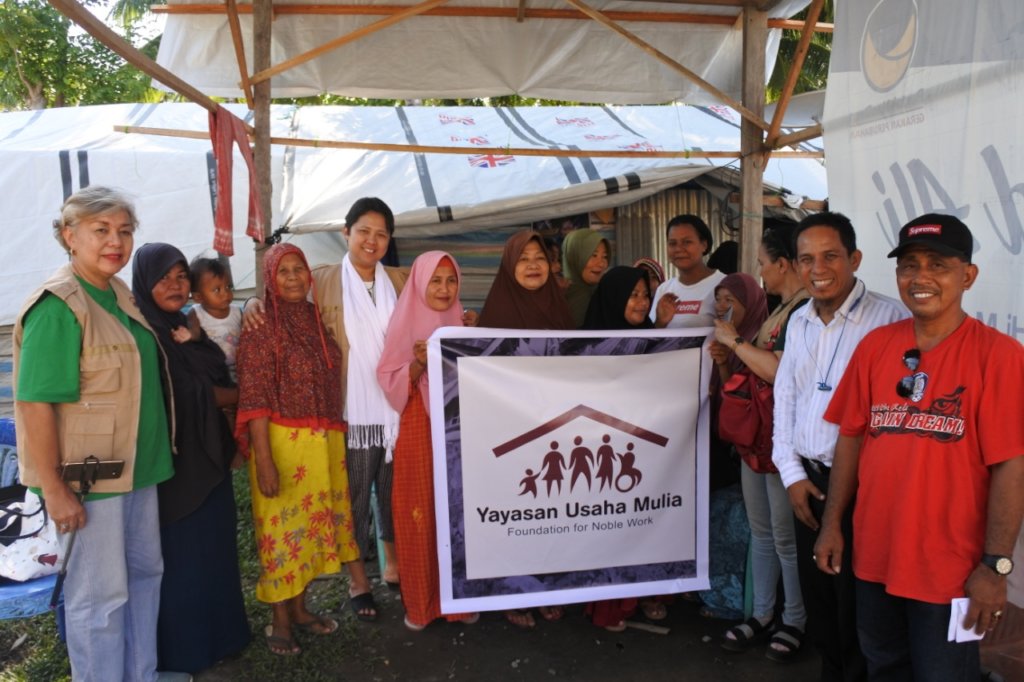 Based on the team's evaluation, basic needs were still needed in several places. For this reason, the YUM team led by Farah Diba Agustin flew again to Sulawesi to continue its activities in the areas of Palu, Donggala and Sigi in January and April 2019.
We wanted to reach refugee populations who had received very little, if any, help and focused on thedistribution of basic necessities and post-traumatic healing actions. We went to villages that rescuers had not been able to reach because of landslides and muddy roads. What was quite incredible was that many people entrusted us with relief packs so that we could distribute to a greater number of victims; thus the number of victims assisted exceeded our projections (2500 families). In January, thanks to a donation from iAID (https://iaid.org/) we also distributed 1,000 solar lamps and water purifiers in the villages of Saloya, Amal and Kaliburu (Donggala sub-district).
Activities to help women and children to overcome the traumas of this disaster were also carried out. With children, it is mainly drawings, storytelling, relaxation. When we spot drawings that denote inner suffering, we refer these children to psychologists. In April, 178 children participated in the trauma healing sessions that included more varied activities; those sessions were conducted by a Board member of YUM – Dra. Ary Prawoto - who is a professional psychologist with years of trauma healing experience in Aceh after the tsunami. With teens, through discussion groups, we encouraged them to express themselves freely and tell us what they witnessed; this is usually followed by a relaxation exercise and yoga session to manage stress.
During our first mission, we had spotted the villages that we have been assisting in a continuous and regular way. There are, for example, two very special places: Saloya and Amal. The members of these two communities were expelled and had to re-establish a new camp 3 times, the last being in the middle of the forest. Thanks to a generous donation from GlobalGiving, the construction of 45 housing units, a public kitchen and a sanitation building were started in January 2019 in the village of Amal (Donggala sub-district). Because of heavy rains in February and March, the houses were not yet completed by the time we returned in April, but good progress had been made. YUM is also working with local NGOs to build 70 temporary shelters in the Sirenja Donggala area.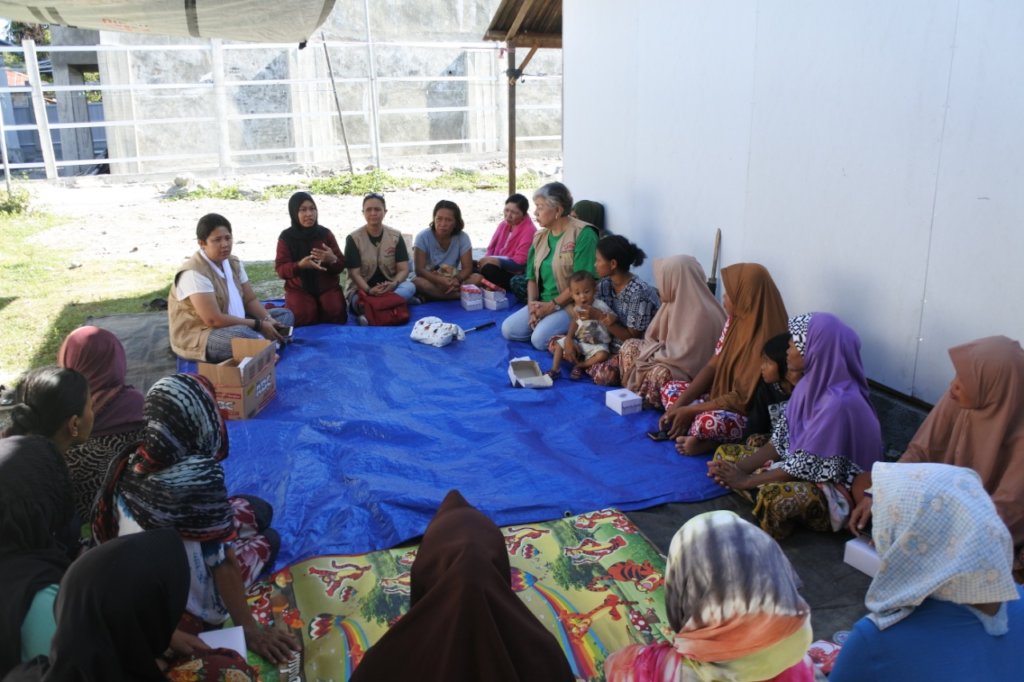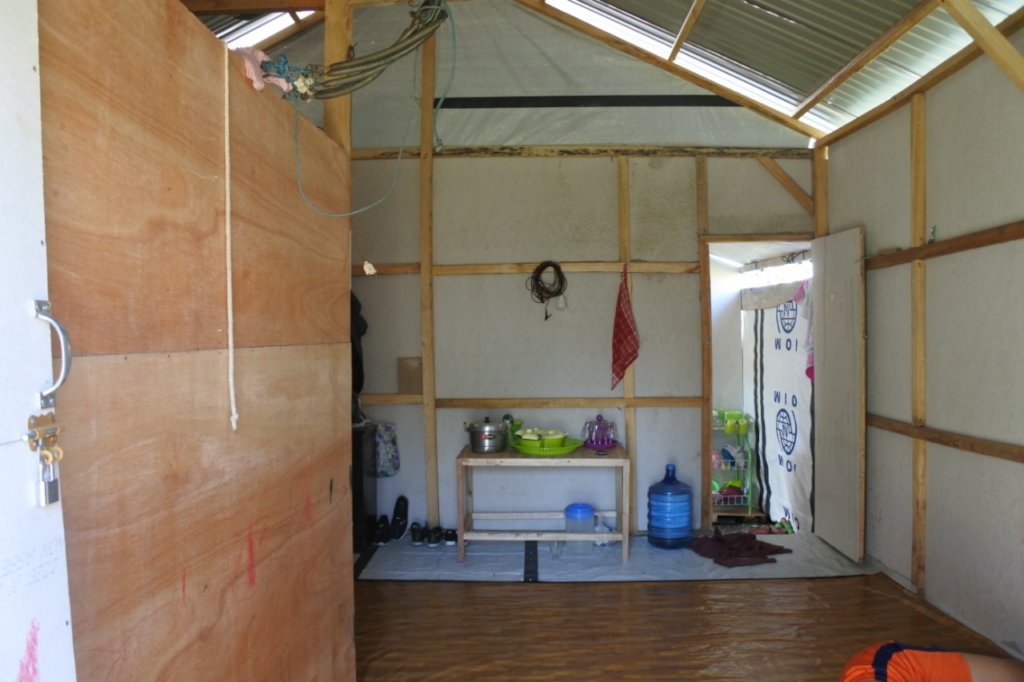 Links: