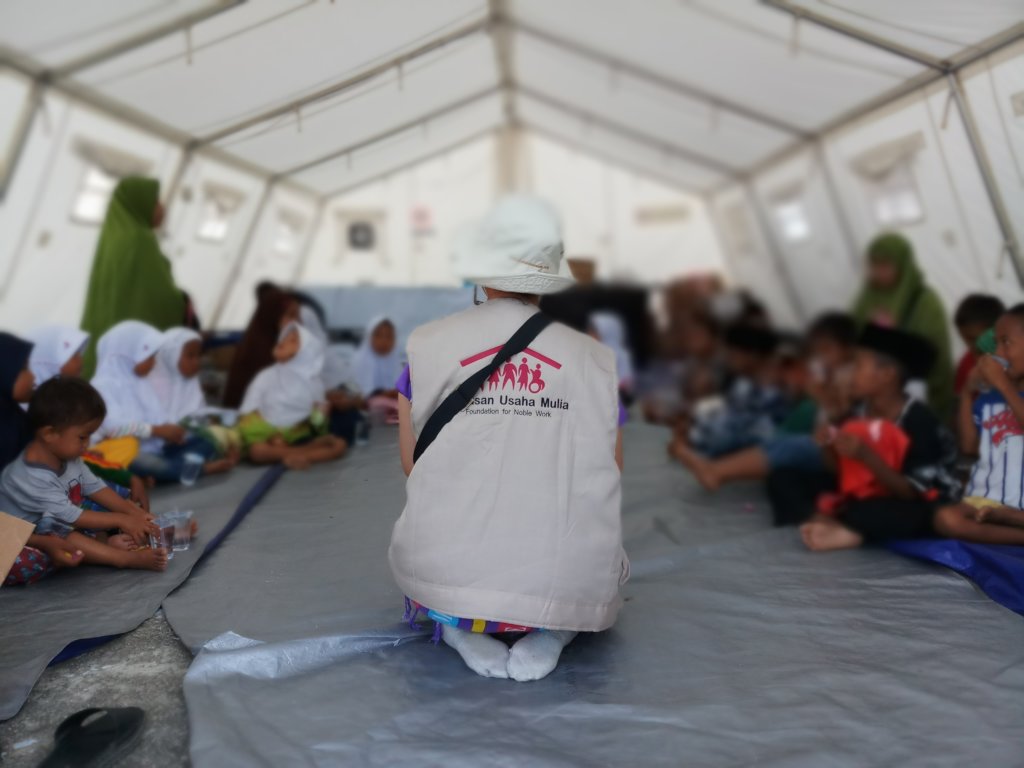 After the first visit to Palu and Donggala at the end of October, it was obvious that a second visit needed to happen quickly as emergency relief was very much needed, especially in certain areas that were hard to reach and also for minority communities that were not receiving any aid (or very little).
That is why, on November 12th, the YUM team, headed by board member Farah Diba Agustin, once again flew to Palu with stocks of food, water, medicine and health equipment from Jakarta. This time though we were also coming with supplies that were specifically requested by those we had met on our first visit such as undergarments, hygiene products and educational materials for children.
During the 5-day trip to Palu and Donggala, the team focused on several activities:
Distribution of emergency relief
Trauma healing activities
Setting up public food stalls offering food at a very low cost (free for the elderly)
All in all, in just two visits to Palu and Donggala, the YUM team were able to distribute relief packages to more than 2,500 families living in various locations that were heavily hit by the earthquake and tsunami. Mostly, the aid went to several villages in the regency of Donggala and Sigi. Because of the close collaboration that YUM has with the Regent of Donggala, we were able to access areas that were not receiving enough aid for the whole community. On this visit, we were lucky enough to have been offered a helicopter carrier for supplies and 2 electricity generators to be sent to the sub-district of Lindu in Sigi where access to the villages remain impossible to this day due to landslides and destroyed roads leading to this area. Thankfully we were able to send supplies to more than 1,100 families via helicopter.
Currently the YUM team has just left for our 3rd visit to Palu & Donggala. Our efforts remain committed to the communities who have not received help or very little help. Our wish for 2019 is to be able to find funding to build temporary housing for a minimum of 20 families. Each house costs approximately $650. If you or your friends and family are interested to provide housing, it would be a real blessing for the families there!