Project Report

| Mar 1, 2011
Pakistani Women Giving Birth in Displacement Camps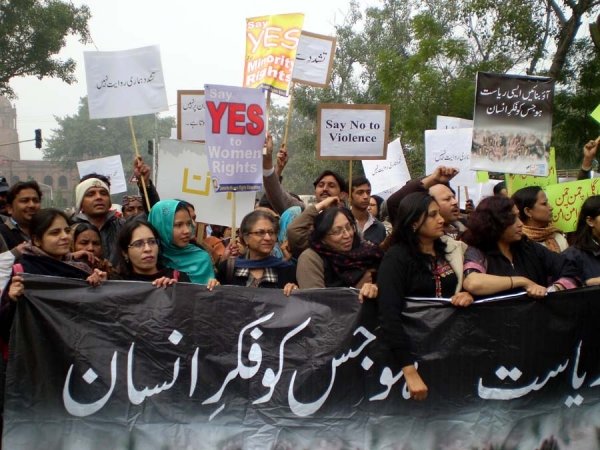 While the water levels along the Swat River have returned to normal, the evidence of the devastation from the floods remains widespread. Roads, bridges, schools, water supply and sanitation systems are still affected. Recent reports by the United Nations and the World Health Organization (WHO) highlight the various diseases that have begun to spread since the floods: approximately 300,000 suspected malaria cases have been reported since the end of July, three flood-affected provinces have reported 99 cases of cholera, and an increase in dengue fever and a tick-borne viral disease have also been reported.
The Asian Development Bank and the World Bank are estimating that the floods caused $9.5 billion in damage to Pakistan's infrastructure. The floods severely damaged property, roads, buildings, irrigation systems and crops. However, the damage the floods caused in Pakistan extend far beyond structural and material losses; they have created massive human suffering. Some 20 million people have been displaced, many of whom are still residing in makeshift shelters.
Of those displaced, the UN Population Fund (UNFPA) estimates that 70 percent are women, half a million of whom are now pregnant and facing giving birth in a country still recovering from the floods. While media coverage of the Pakistan floods has faded, the situation remains much the same for pregnant Pakistani women; in all likelihood these women will give birth in unsanitary conditions without the help of a skilled health professional. Their children will be born to a country where the floods have made an already existing food and water crisis even worse.
MADRE maintains our commitment to the safety of these women and their children through work with our Pakistani ally organization, Shirkat Gah. Together we are providing women with clinics, women doctors, safe spaces, family planning education and relief supplies. Pakistani women still suffer from the aftermath of the floods, and you can still support local women's relief efforts.
Links: