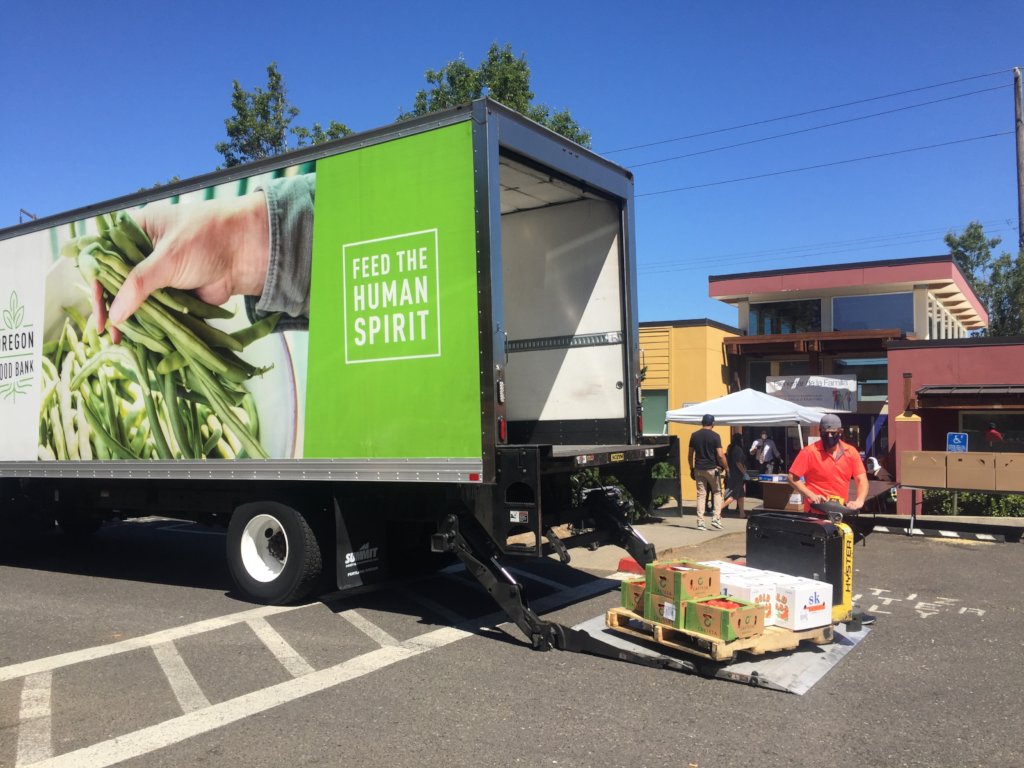 Your support helped position Oregon Food Bank (OFB) to effectively address the spate of challenges our communities faced over the past year: COVID-19, economic devastation, racial injustice, wildfires, and a protracted spike in food insecurity. Before the pandemic, the Oregon Food Bank Network was serving an estimated 860,000 people annually. Since then we've witnessed a significant rising need.
Thanks to your support, we have not faltered. We have been delivering healthy, fresh, culturally-relevant food to communities impacted by COVID-19 – including through pop-up farmers market style food distributions, food support for migrant populations, purchase of culturally-specific foods, and direct-to-door deliveries for households at heightened risk of illness from COVID-19.
We have ensured that our food distribution system met social distancing and safe health practices at all levels. We have also redeployed our operations infrastructure to increase direct-to-agency food deliveries; redirecting resources provides food assistance with fewer people and less complexity in our food flow. Finally, while holding people experiencing food insecurity at the center, we pivoted toward solutions for reliable, community-based food access points that maintain the health of our community.
Our stories can best express the difference your support has made to so many. One employee (who started as a service recipient, and then became a volunteer) at an Oregon Food Bank food distribution partner stated that since the pandemic started, "Many people lost their jobs and we've seen that now instead of just a mother coming to pick up the food it's the whole family...I think it's important to have school pantries because that's where our children are and we can distribute information about food banks...and there is also a big Latino community that sometimes doesn't know where to access help...I think we should be united in everything. Our entire community should be more united."
Thank you so much for your investment in our communities!
Links: