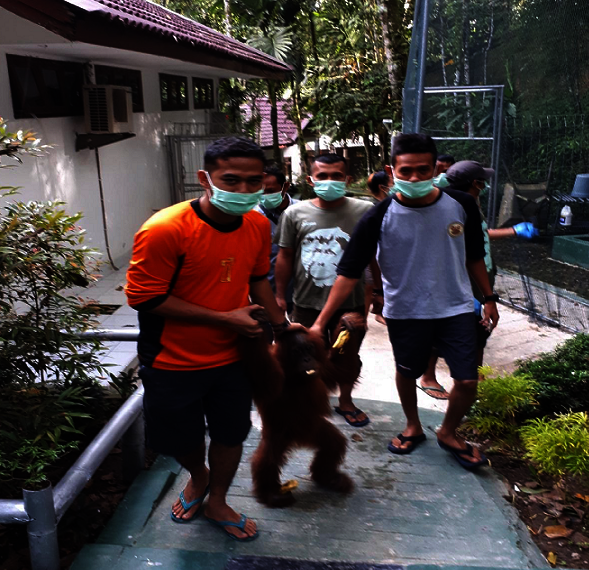 During the last three months, the team have rescued 3 orangutans which were being kept illegally as pets and moved one orangutan who was isolated in a small patch of forest, in danger of starvation. The HOCRU team worked in partnership on these rescues with the Natural Conservation & Resources Agency (known as B/BKSDA North Sumatra).
The three animals who were illegally kept have no experience of survival on their own in the wild and for that reason have been transferred to the SOCP rehabilitation centre in Batu MBelin. There they will be quarantined initially to ensure they are disease free and then slowly integrated with other orangutans and taught how to build nests and forage for food. This is a slow process, but SOCP have a successful history of training orangutans in forest school for successful release into the wild. In one of their release sites this year, two new babies have been born to mothers in the wild. These mothers were orphaned at a very young age and yet have shown themselves capable of learning and adapting to raise healthy babies in the wild themselves.
The other orangutan who was used to living in the wild was successfully translocated to a safe area of forest, where there is plenty of food and she has a high chance of survival.
In 2016, we able to set up a second HOCRU team be based in Tapak Tuan, South Aceh regency, in Aceh province. A professional vet joined the South Aceh team full time in the last quarter. Now, they will be able to manage human-orangutan conflicts on the west coast of Aceh (Singkil, Subulussalam, West Aceh, and Southwest Aceh). Both HOCRU teams are pursuing the same objectives and purposes, which is to help and protect orangutan and community living within the orangutans' home-range. Occasionally both teams support and collaborate with each other.
The teams not only focus on rescue missions, monitoring and awareness raising, but also in supporting communities in developing local regulation (in Aceh known as qanun) at village level. These local regulations aim to ensure orangutan protection and Human-Orangutan Conflict (HOC) mitigation.
In addition, the team also puts substantial resource into pushing and supporting the government's effort in relation to Human-Orangutan Conflict (HOC). For example, in 2017, South Aceh's Regent Decree No. 348 in the year 2017 was to form a Human-Wildlife Conflict Mitigation Task Force. This is an important step forward in terms of the local government's support of wildlife conservation and our HOCRU team conducted a socialisation workshop to introduce and explain the consequences of the decree to community leaders and villagers in the affected areas. We are confident that this approach will in the long term lead to a cultural shift in the attitude towards orangutans and how they are dealt with when they are eating a farmer's crops.
Below is the rescue data August – October 2017.
1) August, Illegally kept, Confiscation, East Aceh, Aceh , Male Age 5, Taken for quarantine at SOCP
2) September, Illegally kept, Confiscation, Langsa, Aceh, Female Age 4, Taken for quarantine at SOCP
3) October, Illegally kept, Confiscation, South Aceh, Infant female, Age 2, Taken for quarantine at SOCP
4) October, Isolated, Translocated, North Sumatra, Female, Age 25, Translocated
Since 2012 to 25th October 2017, HOCRU team has rescued 132 orangutans in which 88 of them were translocated from isolated area and 44 were confiscated from illegal owning and pet trade.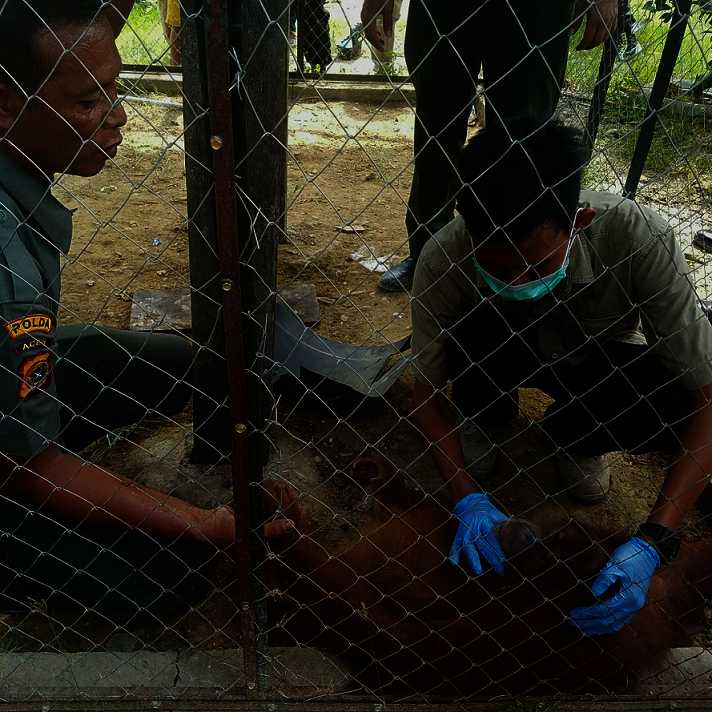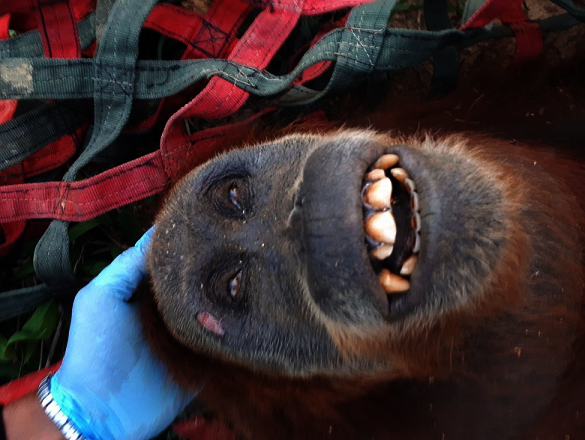 Links: